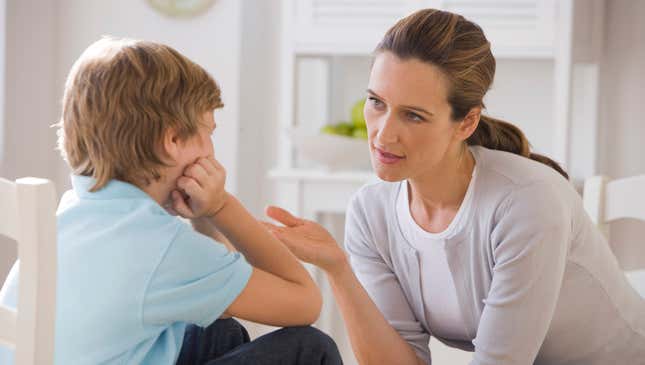 Raising children to become well-behaved adults is a challenge every parent faces. Here are The Onion's tips for disciplining your kids:
Make your child prove his unquestioning obedience to you by having him break his favorite toy.
Your child's friends are often the biggest influencers, so make sure to beat them whenever your child misbehaves.
Child development studies show that no normal school-age boy or girl is prone to bed-wetting. If your child wets his bed, he needs to fucking clean it up because he's acting like a goddamn infant.
If you don't want to spank your kids, at least show them a YouTube video of kids getting spanked.
Show your children a print of Edvard Munch's The Scream, but tell them that the name of the painting is The Boy Who Didn't Wipe His Feet Before Coming Inside.
Your child is less likely to misbehave if you maintain a healthy and constant sense of fear. If he asks about monsters under the bed or in the closet, respond with a shrug and a wink.
Taking away TV privileges is always a great punishment, but obviously don't try this if you still have a lot of stuff you need to get done that day.
If God asks you to sacrifice your son, do it.
This Week's Most Viral News: September 22, 2023