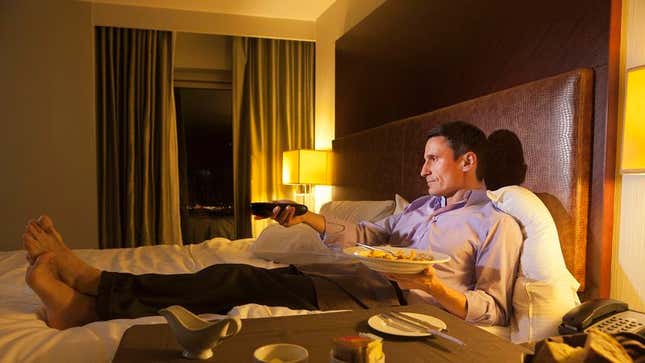 Staying in a hotel can be a fun and luxurious experience, but it requires consideration of the guests around you. The Onion presents its guide to hotel etiquette:
---
Before booking, inform the staff up-front if you're one of those assholes who reviews everything online.
Supreme Court: 'We Wear Gold Crowns Now'
---
Let the desk agent know at check-in what time you plan on managing to lose every last room key they gave you.
---
Avoid disturbing other guests by whispering your threats directly into the ear of any underperforming porter.
---
Always wear appropriate attire—tuxedo or dark suit for men, black dress for women—while visiting the make-your-own waffle station.
---
When ordering room service, it's customary to tip the elevator engineer for his assistance in bringing you piping-hot lobster bisque at 11:45 p.m.
---
Make the jobs of the kitchen and housekeeping staff easier by cleaning up after yourself and helping them unionize.
---
Keep the facilities sanitary by scrubbing down the pool after you're done using it.
---
Be cordial and polite to all employees, even if they can't meet your every need. They didn't plan on ending up at a Hampton Inn either.