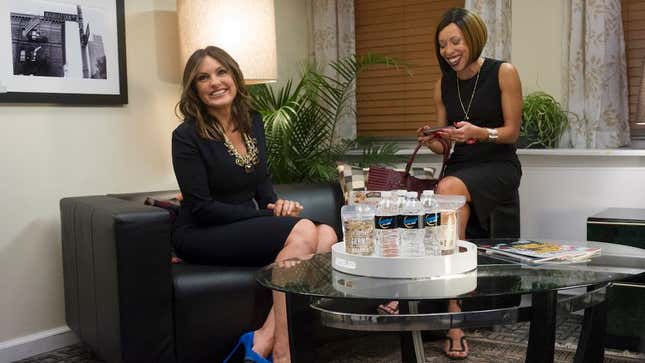 As you introduce yourself, avoid making direct eye contact, as they may think you are challenging their alpha status and attack.

Make casual small talk by providing a detailed description of the one other time you met a famous person.

Instead of shoving your screenplay in their face, discreetly slip it into their purse.

Don't come across as too fawning. Temper any lavish praise of their work with an equal amount of constructive criticism.

If they simply don't seem willing to engage, respect their privacy and snap a few dozen pictures instead.

CDC Issues Dire Warning That Nick Cannon Is Feeling Horny
Go behind the scenes of late night TV with Nightcap, an all-new comedy on Pop TV about a producer faced with the never-ending onslaught of celebrities and their A-list personalities.