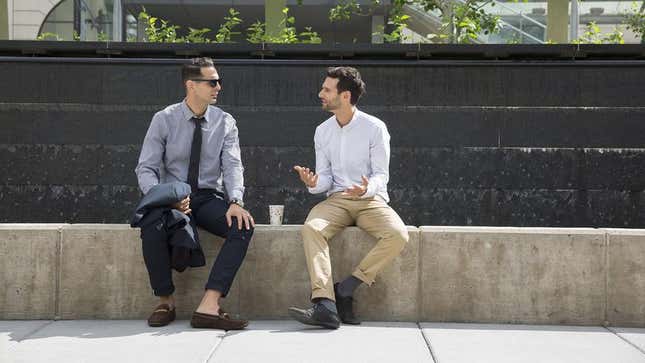 Be proactive and downgrade your friends to mere acquaintances at the first sign of their professional success pulling ahead of yours.

Find creative, constructive outlets for your feelings. Buy a cake with your friend's face on it and throw it into the river.

It's generally good advice to avoid befriending the head of a multinational media conglomerate, the ruler of a developed country, or the writer of an acclaimed novel.

Look, not everyone can pull off nautical stripes. It's best to just accept it and move on.

If bitter emotions continue to bubble up, keep them out of your friendship by simply projecting them all onto your romantic partner.

This Week's Most Viral News: September 29, 2023
---
Catch a hilarious and heartbreaking glimpse of the NYC improv scene. Keegan Michael Key, Gillian Jacobs, and Mike Birbiglia star in "Don't Think Twice," in theaters now. Learn more here.
Brought to you by Don't Think Twice