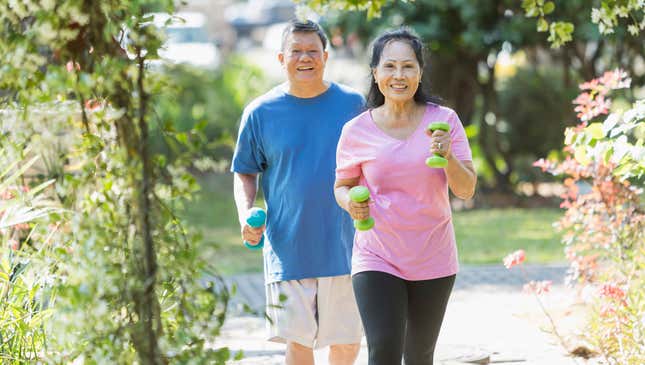 Losing weight is a constant struggle for many Americans, but advancements in health research have made slimming down easier than ever. Here are some tips for losing weight.
This Week's Most Viral News: September 29, 2023
---
Instead of taking the escalator, consider scaling the building

---
Save your troughs for special occasions and switch to eating off plates and bowls for most meals

---
Earning more than $90,000 a year is a great way to start

---
You have to try whatever it is Rachel's doing—she looks fantastic!

---
Make yourself really earn unhealthy treats by keeping them in a sealed box at the top of a 15-foot greased pole

---
Eat as much cabbage soup as you want, pal

---
To become more mindful of how much you're eating, try breathing between bites

---
Instead of taking the car for short trips, consider walking, or at least rolling

---
Try to squeeze into your old wedding dress, tear it a little bit, and then sit and cry with it halfway up your hips

---
Don't get discouraged if you slip up with your diet—just start fresh in a year or so