NEW YORK—Actor Tom Gilbert, who for the past 44 years has portrayed the popular television personality Regis Philbin, announced last week he will be leaving the long-running morning program Live With Regis & Kelly, saying he has taken the beloved Regis character "as far as it can go."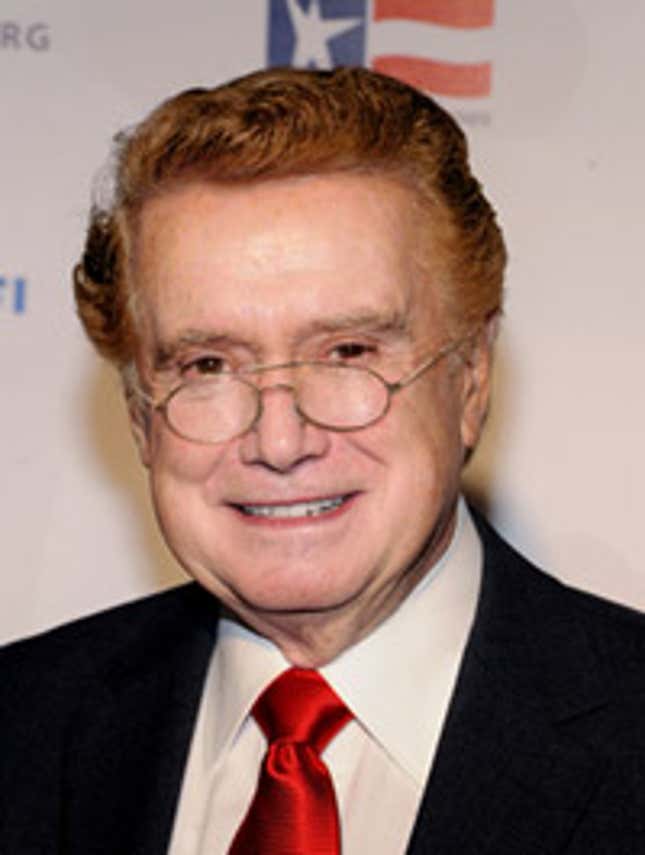 CDC Issues Dire Warning That Nick Cannon Is Feeling Horny
The London-born actor told reporters that when he created the Philbin persona for The Joey Bishop Show in 1967, he never expected the character's spirited wisecracks and relentless energy to be so widely embraced by audiences. "It was often exhausting being Regis, but I'm still going to miss talking in that Bronx accent every day," said Gilbert, who has already begun to grow back his natural reddish-blond hair. "Now I can finally devote my creative energies to my first love, the West End stage, which I've been away from far too long." Producers of Live With Regis confirmed they are currently in talks to fill the role of Regis Philbin with actor Michael Zajackowski, best known for his work portraying TV's Noah Wyle.