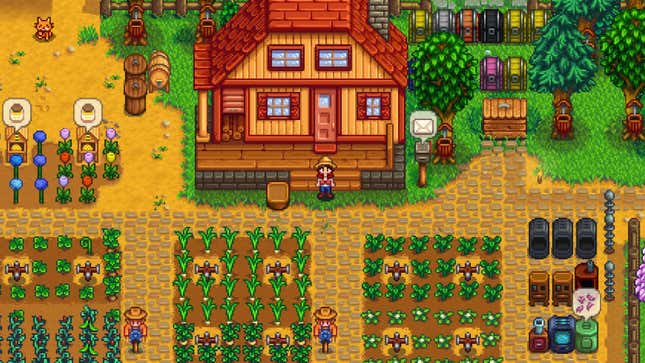 If you're into indie gaming, then Steam is the platform to beat. Here are our picks showcasing the absolute best independent titles out there.
This Week's Most Viral News: September 29, 2023
---
Firewatch:
A triumph for immersive storytelling, this narrative adventure combines the skippable narration of audiobooks with the mechanics of mid-'90s game tutorials.
---
Stardew Valley:
An awe-inspiring underdog story for independent developers, this farming simulator was programmed, written, composed, and designed by just one man who must be truly impossible to work with.
---
Dracula's Bastion:
This loving homage to classic action platformers is an exact, pixel-for-pixel reproduction of Castlevania III: Dracula's Curse that has yet to catch the attention of Konami's lawyers.
---
Unlocker:
Part of the growing "passive-gaming" trend, Unlocker has no interface or controls and simply rewards you with a new achievement of an unlocked message every few hours you're logged in.
---
That Dragon, Cancer:
This one is an artsy game about battling cancer, so it'll make us look pretty bad if we don't include it on this list.
---
EatSim Vol 32: Grapes:
The latest in this popular indie game series captures what it's like to eat an entire bunch of grapes with stunning attention to detail.