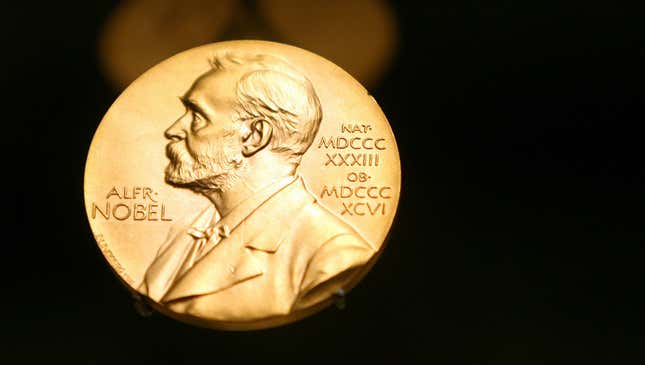 There are 331 candidates for the 2018 Nobel Peace Prize laureate, whom the Norwegian Nobel Committee will reveal on Friday. The Onion takes a look at the top contenders for this year's Peace Prize.
This Week's Most Viral News: September 22, 2023
---
Kim Jong-Un & Moon Jae-In:
No two other people on Earth gave a more impressive handshake in the past year.

---
Edward Snowden:
Perhaps no one has made a greater impact on global peace than Snowden, who's famous for doing something with computers a few years ago.
---
Malala Yousafzai:
This shameless attention addict just can't bear letting anyone else share the spotlight, can she?

---
Pope Francis:
It's not like he personally molested anyone.

---
John McCain:
The hawkish longtime U.S. senator has ceased advocating for widespread U.S. military intervention.

---
Emmanuel Macron:
He's the democratically elected leader of a Western European country, so it just seems to make sense, right?

---
Arctic Council:
Might as well throw them a bone now since they'll have nothing to advocate for in a couple years.

---
Donald Trump:
Just to own the libs.

---
The, Like, Concept Of Love:
It's all out of this world, man, you dig?