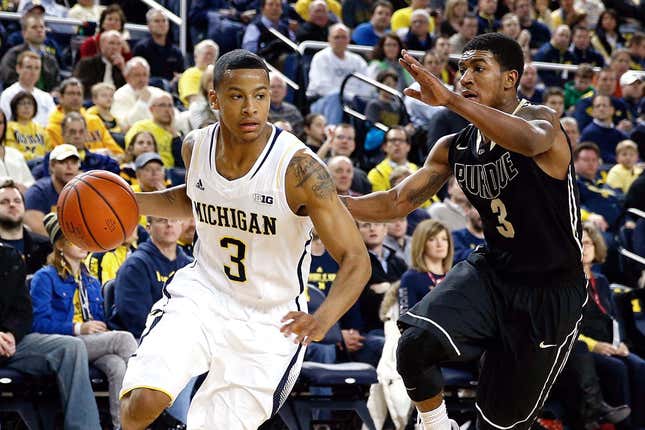 With the 2013 NBA Draft quickly approaching, Onion Sports breaks down the best collegiate and international basketball players.
Edgelords Explain Why They Love Elon Musk
Otto Porter (SF, Georgetown): Quintessential team player who is unselfish, hardworking, and happy to do whatever is necessary to help his teammates; is unfortunately a horrible fit for the modern era of NBA basketball
Giannis Adetokunbo (SF, Greece): At 6'9" with a huge wingspan drawing comparisons to Kevin Durant, the 18-year-old was nicknamed "The Greek Freak" because kids can be so cruel and hurtful sometimes
Victor Oladipo (PG, Indiana): Already weighing in at 215 pounds after his junior year, there's no telling how heavy this Indiana University point guard could someday become
Dennis Schröder (PG, Deutschland): Schröder verfügt über unglaubliche Agilität erstaunlich offenen Gericht Geschwindigkeit und hervorragende Lesung des Bodens. Trotz seiner schlechten Schießen, hat er bereits bewiesen, dass eine der besten jungen Spieler in Europa sein
Anthony Bennett (PF, UNLV): Many scouts believe that Bennett has star potential, and when have NBA Draft scouts ever been wrong about somebody?
First Last: Scouts are heralding this hastily created 7'11" player as better than everyone else in every skill category
Ben McLemore (SG, Kansas): The talented shooting guard possesses the exact type of explosive athleticism that the Washington Wizards love to waste
Shane Larkin (PG, Miami): Undersized at 5'11", Larkin more than makes up for it with his 25-foot wingspan
Alex Len (C, Maryland): Len comes from the powerhouse University of Maryland basketball program, which has recently spawned such NBA talents as that white point guard on the Lakers and the Venezuelan guy on the Hornets
Trey Burke (PG, Michigan): What 2013 NBA Draft guide would be complete without Trey Burke?