Trevor Lawrence (Clemson), QB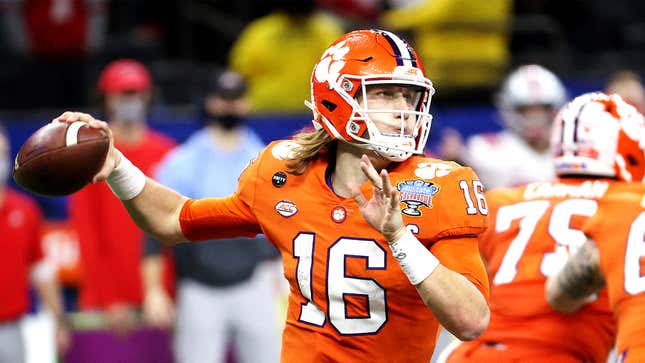 Lawrence has been described as a generational talent that could transform a franchise, the kind of praise scrutinizing sports writers reserve for only 5-10 players per draft.
Zach Wilson (BYU), QB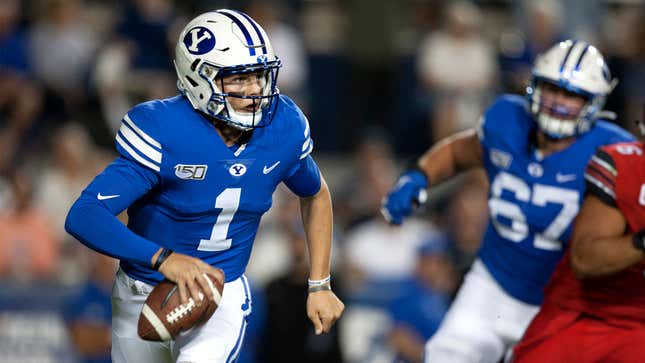 An instinctual quarterback who thrives out of the pocket, Wilson could make a real difference for an NFL squad after he gets back from his Latter-Day Saints mission trip in 2023.
Penei Sewell (Oregon), OT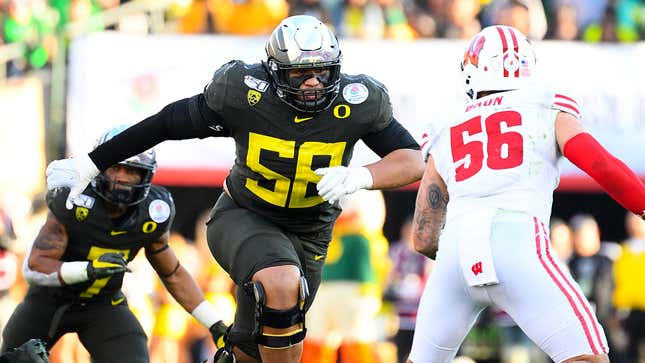 After opting out last season, Sewell will have his work cut out for him remembering how to buckle his helmet and push people.
Kyle Pitts (Florida), TE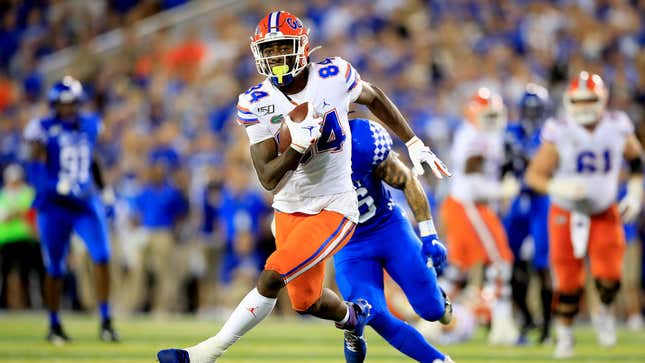 This 6-foot-6 pass catcher with giant hands would be a great asset to any quarterback who needs that kind of pathetic crutch to excel.
Justin Fields (Ohio State), QB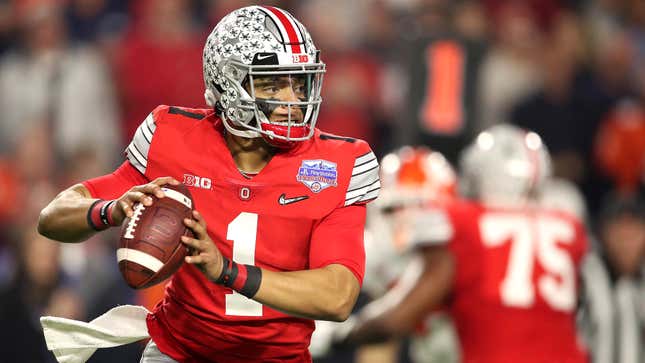 A high-quality passer who can also beat you with his feet, Fields is a direct comp to Deshaun Watson in every way except that one big one.
Ja'Marr Chase (LSU), WR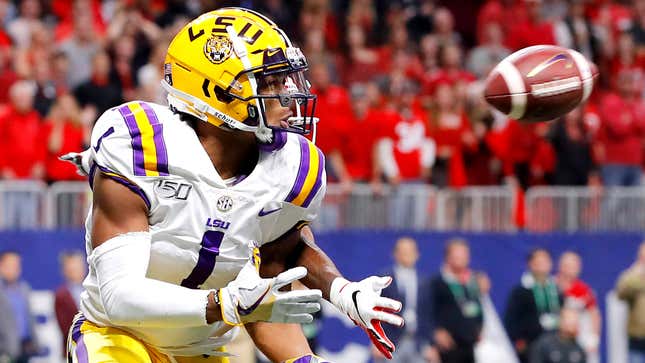 A physically dominant receiver with long arms and great speed, Chase's only flaw is his inability to create separation due to a crippling fear of dying alone.
DeVonta Smith (Alabama), WR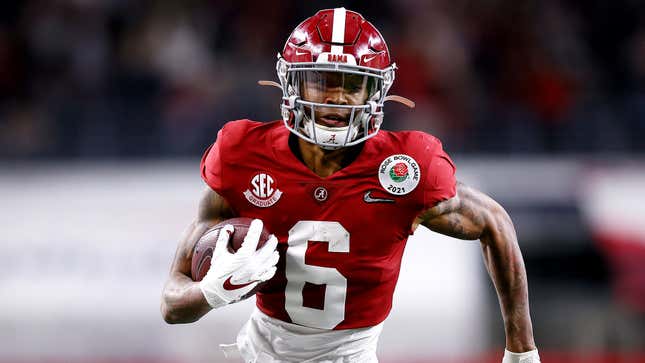 The Heisman Trophy winner, All-American and national champion has been sliding down draft boards in recent weeks because all these motherfuckers have no idea what they're talking about.
Jaylen Waddle (Alabama), WR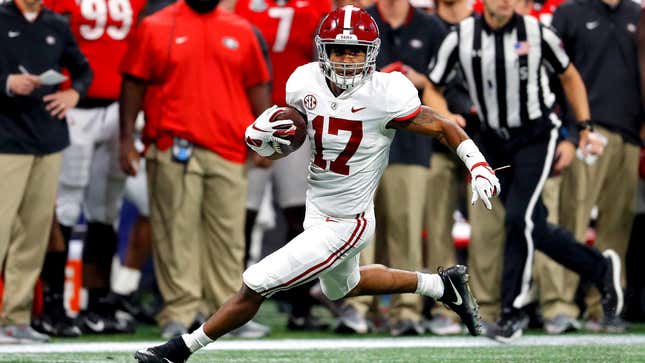 An undersized receiver who overcomes that weakness with his speed and after-catch evasiveness, Waddle is an inspiration to men who are 5-foot-8 but claim they are 5-foot-10 everywhere.
Micah Parsons (Penn State), LB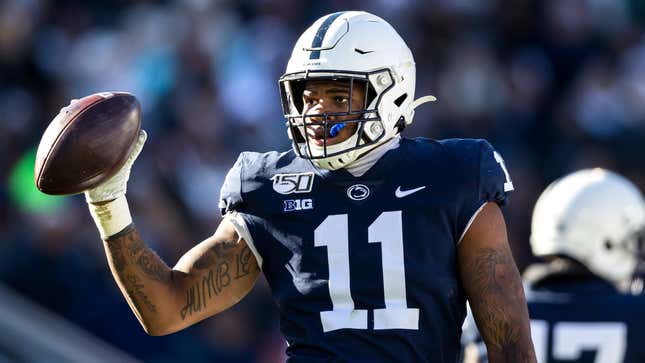 Parsons has the hyper-competitive drive that makes him a top defensive prospect in the NFL and a walking nightmare everywhere else.
Trey Lance (North Dakota State), QB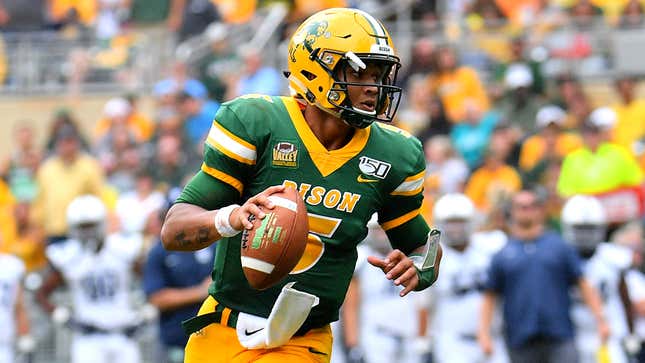 Considered a raw talent with potential, Lance could be a major success in the NFL if he falls past all the bad teams in a position to draft him.
Rashawn Slater (Northwestern), OT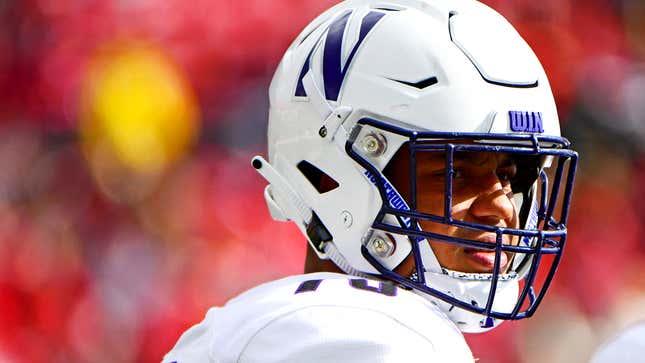 An explosive athlete with good size and great technique, what else can we say about Slater that hasn't already been said about every other offensive tackle picked in the first round?
Patrick Surtain II (Alabama), CB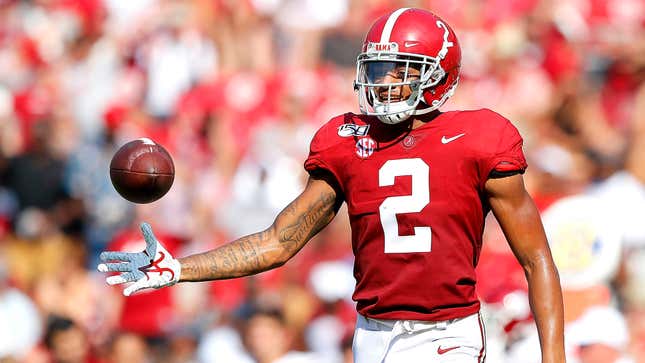 For the Miami Dolphins, drafting the son of their own former player would not only be a heartwarming story, it would also save them thousands of dollars on reprinting jerseys.
Mac Jones (Alabama), QB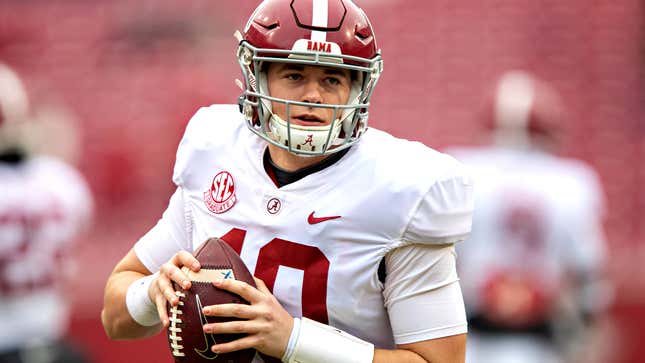 Poor overvalued bastard never stood a chance. Top 15 talent is a cruel joke. His slaughter will be gruesome. Shame on you Kiper, there is blood on your hands!
Jaycee Horn (South Carolina), CB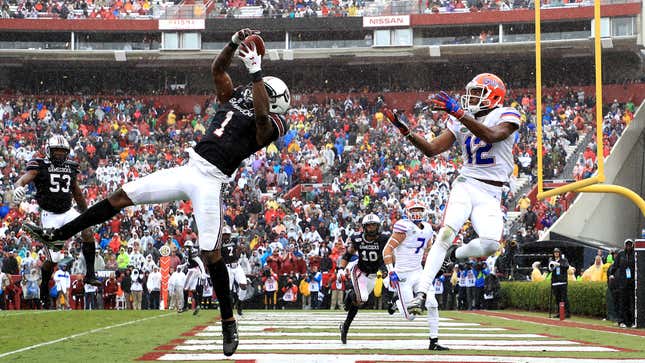 Horn's masterful knowledge of Julius Caesar's Gallic Campaign will help him adjust to the strategic challenges of the NFL.
Jaelan Phillips (Miami), EDGE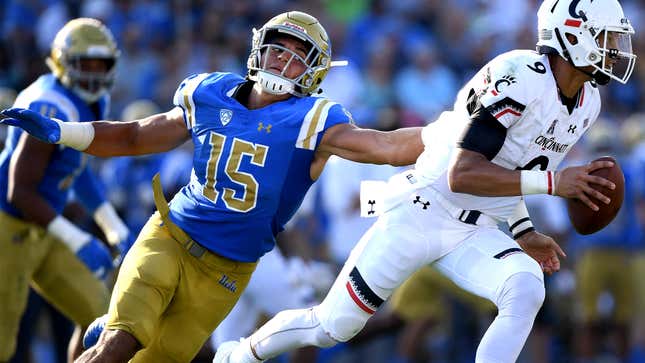 His history of concussions, being hit by a car, and early retirement makes him the most NFL-ready prospect in the draft.
Kwity Paye (Michigan), DL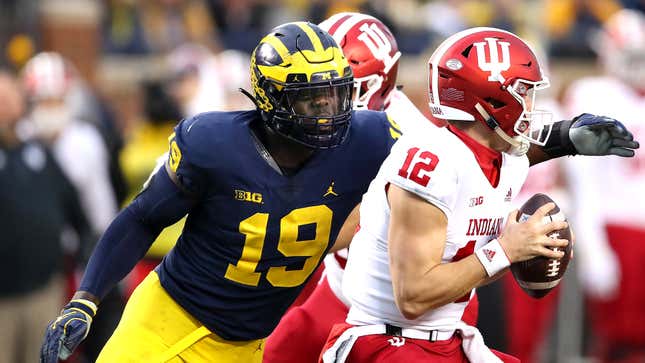 Reads screens and misdirections but does not react, preferring to keep his emotions in check and not let the offense know that they've affected his feelings.