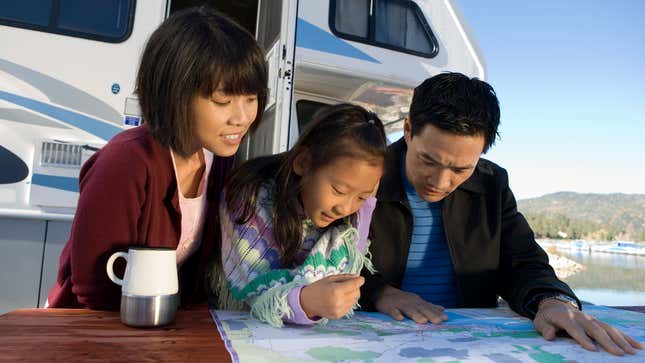 Vacations with your family can help you unwind and reconnect with loved ones, but they are often expensive and difficult to plan. Here are The Onion's top reasons to consider taking a road trip for your next family vacation.
This Week's Most Viral News: September 22, 2023
---
A road trip can be a great way to finally get to know your family.

---
You promised Mamie Eisenhower you'd put the Interstate Highway System to good use.

---
It's actually cheaper than flying from Shreveport to Little Rock.

---
You've been siphoning gas all year and are running out of storage space.

---
An RV bathroom is the only way to join the mile-long club.

---
Find your AWAY. Go RVing. Visit Go RVing.com to learn more.