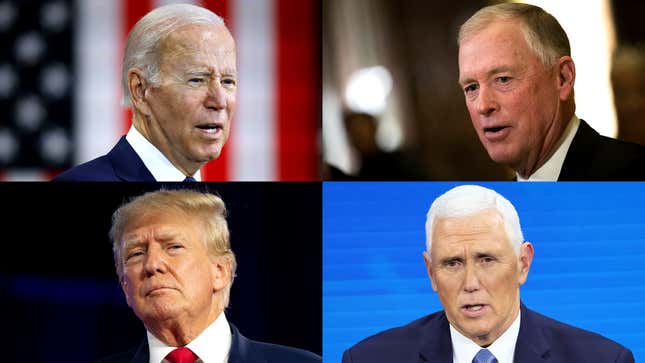 The recent discoveries of classified documents at the homes of President Joe Biden and former Vice President Mike Pence, coming on the heels of the FBI's seizure of classified documents from former President Donald Trump's residence in August 2022, have raised numerous ethical and political questions. The Onion tells you what you need to know about the presence of classified documents in officials' homes.

Q: How do former officials end up with classified documents?
A: There are actually trace amounts of classified documents everywhere, from the air we breathe to the water we drink. It's all part of nature's classified document cycle.
Q: Why can't presidents take classified documents home with them? A: The U.S. government encourages a healthy work-life balance.
Q: Which politicians made harmless mistakes, and which ones actively endangered the safety of the country?
A: The politicians you like made harmless mistakes, and the ones you don't like actively endangered the safety of the country.
Q: How can we prevent this from happening in the future? 
A: Unfortunately, there is no way to stop electing doddering old men to the nation's highest offices.
Q: Why was Pence holding on to classified material? 
A: An earnest attempt to keep male documents from sharing folders with female documents they're not stapled to.
Q: What should I do if I discover classified documents in my home? A: Make yourself as big as possible and back away slowly. Remember, they're more afraid of you than you are of them.
Q: Is there anything left in the National Archives? 
A: Just a few tank diagrams and Nancy Reagan's beef casserole recipe.
Q: What would happen if classified information is leaked?
A: Journalists might actually have to report on the government's efforts to undermine democratic decision-making, which would be really annoying for them.
Q: Couldn't this just be the FBI's way of sneaking a peek into the homes of important people?
A: It seems unlikely, but then again, who wouldn't want to see what kind of fucked-up shit is in Mike Pence's house?
Q: What will be the ultimate outcome of these investigations?
A: Will likely further delay the opening of the Barack Obama Presidential Classified Documents Library.