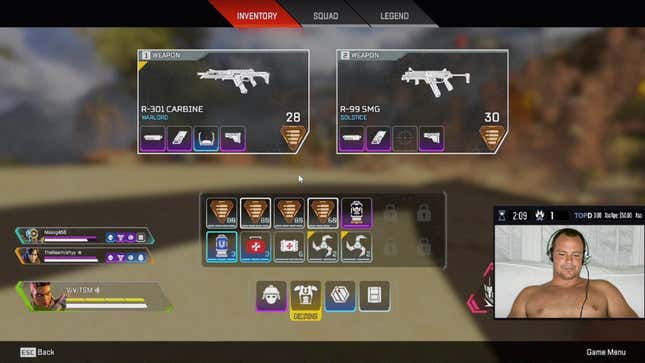 Huge news for Twitch fans everywhere: The streaming platform just announced that they'll now allow users to broadcast nude as long as everyone promises not to get aroused or do anything weird. That's right: So long as all 15 million users agree they won't get turned on by this change, it looks like the dream of gaming personalities and esports champions being able to livestream while naked is finally coming true!
CDC Issues Dire Warning That Nick Cannon Is Feeling Horny
"We feel confident that Twitch users are mature enough to handle watching their favorite streamers play games like Fortnite and Dota 2 completely in the buff without being creeps about it," said Twitch CEO Emmett Shear, stressing that he hoped the service's user base was not so small-minded as to view the unclothed human body through a sexual lens. "Of course, this is only going to work if you all pledge not to get titillated by seeing Twitch icons like Ninja or TSM_Myth completely undressed. Yes, their genitals will be visible, but just don't touch yourself down there or do anything else disgusting like that, alright?"
"We're really serious about this," he added. "If any user gets an erection or something while visiting the site, we will not hesitate to ban them."
It looks like he wasn't kidding! At last glance, the site had already sent 1.5 million users notifications informing them of permanent bans for "acting like gross, degenerate weirdos" about seeing something as innocent as human anatomy.