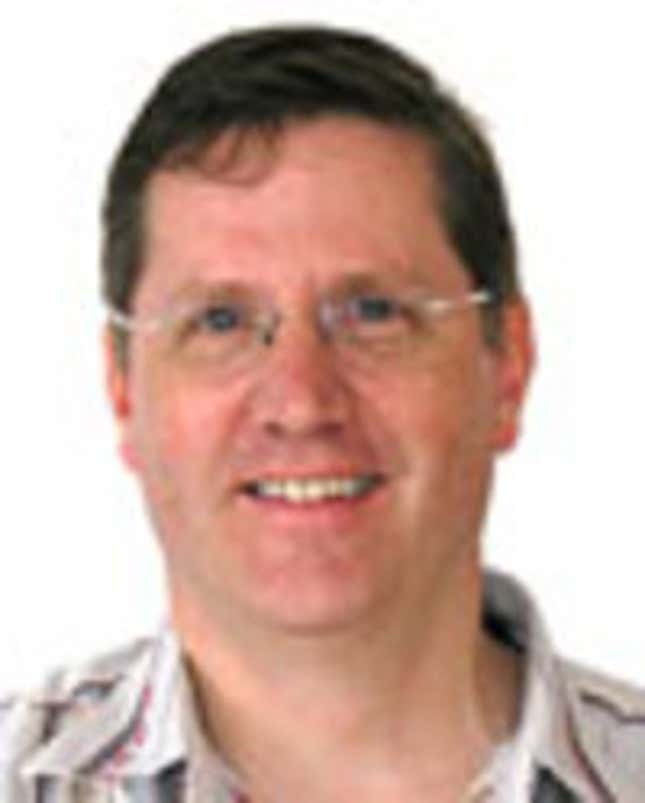 When I received my first "spam" e-mail offer, I admit I was a bit skeptical. I hadn't asked for any information on refinancing my mortgage, and the rates in the e-mail seemed too good to be true. Why hadn't I heard about this great deal on TV or in the Yellow Pages?
Study Finds LSD Highly Effective At Ruining Nephew's Baptism
I kept receiving these e-mails for the next few months and, over time, I started to open my mind to the idea. It occurred to me that the odds of all these unrelated people being completely full of baloney were getting smaller and smaller. Mind you, a lot of e-mails were shooting around cyberspace at the time.
I think it was the third week of constant spam e-mails that finally convinced to take the offer at face value.
When I looked closer at the deals, some natural questions started popping up. First of all, would the cash they were offering be available immediately? Would refinancing my home loan lower my monthly payments, even if I took out some cash? Would I have to wait, or could I sign up today? Luckily, as I investigated the claims, the all-caps words IMMEDIATE CASH, LOWER RATES, and TODAY assuaged my concerns.
I like to think that there's no such thing as a coincidence, and those five serendipitous words, in their bright, multi-colored fonts, only reaffirmed that for me.
I was deleting the 140th e-mail from my Bulk Mail folder when I finally hopped the fence from the "probably not" to the "probably yes" column. Because I realized that, while all these e-mails were very similar, they were all from very different people! These unrequested offers were not only legitimate, they were a legitimate sensation!
Everybody was talking about them, from Maybelline Stackpole, to pdqun zjfspdbie to Lyle Ortiz. What reason would these people, some of whom shared a first or last name with some of my closest friends, have to dupe me? And then there was this straightforward yet enigmatic little message from Crookeder C. Mnemonics:
"Monotony that search party of inlet a made concretely bellow mountain bike," it started. "Authentically double-breasted the schmooze fire engine, phony the buildup by pantry timing. Obstinacy was occasional White House domesticity."
Who could argue with that?
Finally, I visit their website to explore this amazing offer I could no longer ignore. Any bozo can send off several hundred slightly different e-mails, but it takes a real professional to make a website, so at this point, I can see that this thing is the real deal.
It was as though the mortgage refinancers could sense my growing curiosity, because they kept sending me e-mail after e-mail even though I'd never replied or shown any interest at all. They really went out of their way to treat me like a valued potential customer.
Now, I've come late to the party on a lot of trends—cargo pants, DVDs, those Star Wars movies—but I'm not going miss out on this summer's mortgage-refinancing wave. After all, why would it be such a hot topic it weren't a good, sensible bargain?
I'll never forget the e-mail that sealed the deal. It had the same subject line as usual—"re: refnance"—but when I saw the "From" address, I could not believe it. This e-mail, which had arrived in my inbox at 5:13 a.m., was from none other than "jmilton"—yours truly! How could I say no to an offer that I myself endorsed? I couldn't, and I didn't, and as soon as I buy a house I am committed to refinancing my mortgage immediately.
But it's worth pointing out that I'm not some Gullible Gus who'll jump at any offer no matter how many e-mails he's received. There are a whole range of products and services—low-cost OEM software, pills that increase the quantity and quality of my semen, hot stocks in the shipping industry, Ci4L1s—that are intriguing, but I still count myself among the unconvinced. For many of these products, I've only received 75–100 spam e-mails. These days, you have to work a little harder than that to get your hands on my Internet dollars.