'Those Things Represent Everything That's Wrong With America,' Officials Say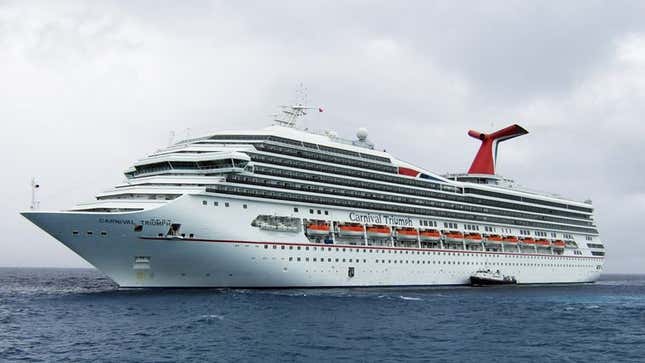 This Week's Most Viral News: June 9, 2023
WASHINGTON—Following Monday's deadly terrorist attack on a Carnival Cruise Line ship, U.S. officials have had difficulty issuing a stern condemnation of the incident, saying that while any act of terrorism is inexcusable, they couldn't completely blame al-Qaeda for wanting to blow up what is essentially a giant, floating symbol of everything that is truly god-awful about America.
The ship, a 15-deck, $740 million vessel that slowly traveled up and down the Atlantic Ocean while its passengers continuously ate and drank—referred to by Carnival as a "fun ship"—was destroyed in an act U.S. authorities have said is "not completely senseless" and "actually makes a pretty solid point about American excess run amuck."
"Terrorism is a crime against humanity for which there can never be any justification," Homeland Security Secretary Janet Napolitano told reporters. "But then again, so is a 130,000-ton boat with an indoor ice skating rink, 24-hour buffet access, and a dance club called the Caliente Lounge. To condemn al-Qaeda outright for this attack would be to ignore the fact that, well, you can't really argue with them on this one."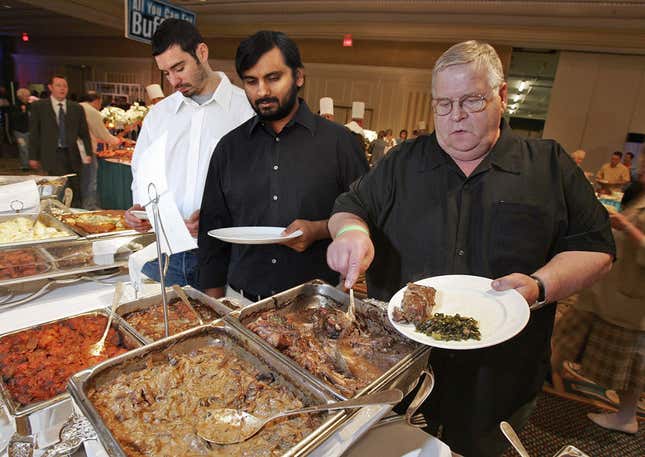 "Those things are really just atrocious," Napolitano added.
DHS officials said the understandable act of terrorism occurred at 1:24 p.m., just as cruise director Harold Granger was attempting to get everyone off their pool chairs to dance the Macarena. At that point, 19 coordinated explosions ripped through the ship's most populated areas, including the Ocean Plaza Bar, the Wet 'n' Wild water park, and the Burgundy Lounge, where, according to the DHS report, "the sort of Americans who typically go on these things" were learning how to get good deals on jewelry in the Bahamas.
Following the deadly explosion, al-Qaeda leaders immediately took credit for the attack; and after information surfaced that comedian and featured Carnival Cruise performer Bill Bellamy was killed in the blast, U.S. leaders gave al-Qaeda even more credit for the attack.
"Yes, violent extremism against our people will not be tolerated, but come on, if there's one thing that has no reason at all for existing, it's cruise ships," CIA director Leon Panetta told reporters. "Imagine you come from a dirt-poor country that can't afford running water, and then you see more than 3,000 gluttonous pigs scarfing down all-you-can-eat French toast and whining because nobody told them there was whale-watching in Cozumel. Hell, you'd want to blow up the thing, too."
"I mean, have you ever been on a cruise?" Panetta added. "Jesus Christ."
When asked if the CIA had any prior information about the terrorist attack, Panetta questioned if one could really call the destruction of a horrible thing that offends the very core of what it means to be human "terrorism."
Foreign leaders in France, Britain, and Germany, as well as citizens in the Carnival Cruise port city of St. Thomas, have joined the U.S. in issuing strongly worded statements of their own, saying that the suspected architect of the attack, Ayman al-Zawahiri, did the United States a huge favor. In addition, sources in the State Department said their only problem with the strike was that it wasn't on a Disney cruise ship, which they claimed would have allowed al-Qaeda to kill two birds with one stone.
"The thing had a 70,000-watt sound system and an LED jumbo-sized television screen the size of Mexico hanging over the pool deck, for crying out loud," U.N. Secretary-General Ban Ki-moon said. "It deserved to go up in flames. And, frankly, so does anyone who can get that excited about duty-free cigarettes."
Thus far, Americans have praised President Obama's calm in the wake of the tragedy. According to a CNN poll, 95 percent of U.S. citizens who wouldn't be caught dead on a cruise ship said he made the right decision to continue reading to schoolchildren upon hearing news of the blast.
"Typically I would say that if we don't move on and go about our daily lives, then the terrorists will win," Obama said during a late-day announcement. "But if this stops just one U.S. citizen from booking a 10-day getaway on one of those abominations, then I am happy to cede victory to al-Qaeda on this one. Congratulations, al-Qaeda. And thank you."