WASHINGTON—The Justice Department announced Monday that it had finally found enough time in its busy schedule to squeeze in the prosecution of alleged 9/11 mastermind Khalid Sheikh Mohammed, more than six years after the high-profile suspect was captured and eight years after the worst-ever terrorist attack on U.S. soil.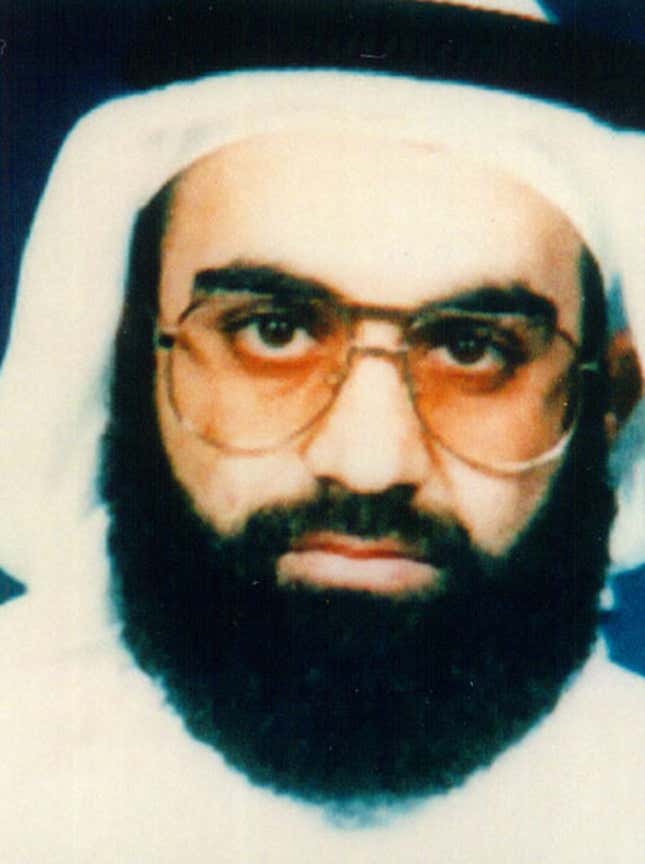 While emphasizing that trying Mohammed had always been "right up near the top" of the government's to-do list, Attorney General Eric Holder said that the country had at last gotten enough off its plate to actually follow through on bringing to justice the man who oversaw the slaughter of almost 3,000 people.
"Since the tragic events of Sept. 11, the United States has remained committed to putting the individuals responsible for these heinous acts behind bars," Holder said. "But come on, you know how it is. Sometimes even really important stuff just kind of falls off the radar. One minute you're watching the second tower crumble in horror and disbelief, and the next thing you know it's almost 2010."
Added Holder, "There's only so many hours in a day, you know?"
Holder said that although the years since the brazen attacks had been painful ones that forced all Americans to rethink their place in a complex and terrifying new world, people were also just insanely busy.
"The thing is, the court system is so jammed nowadays that we're pretty much always playing catch-up," Holder said. "On top of that, there's been all this other stuff going on, like the health care debate, the recession, and not one but two presidential elections. I'm not kidding you—it's been like a total madhouse around here the past six years."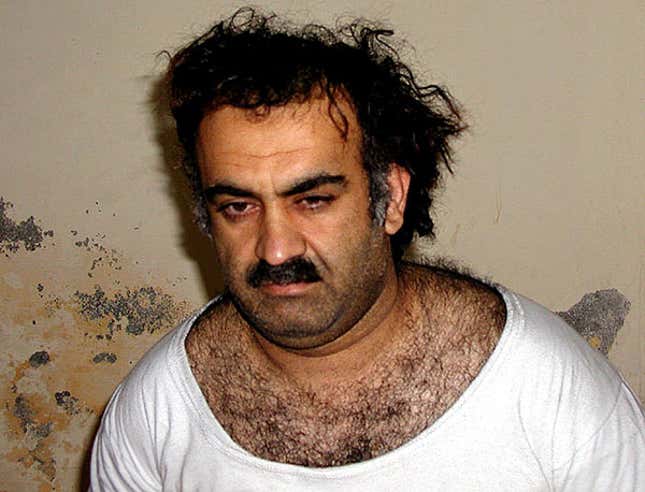 Holder also admitted that the prosecution of Mohammed for his role in the shocking attacks that cost the nation untold billions of dollars "kind of took a backseat" to other pressing issues, such as the gay-marriage debate, the middle-school graduation of Holder's teenage daughter, Lost, and gripping national news stories such as the Terri Schiavo legal battle.
"And then there was that poor woman who got mauled by the chimpanzee," said Holder, shaking his head. "Just imagine what that must have been like."
When asked by reporters what specifically triggered the Justice Department's renewed interest in Mohammed, Holder answered that it stemmed primarily from the discovery of a key document related to the case.
"About a month ago, I was staring at this mountain of papers in front of me, and I said to myself, 'Okay, Eric. Enough is enough. You have got to clean off this desk,'" Holder said. "And right there underneath all the clutter was some newspaper story from 2003 about how we had finally caught the mass murderer who orchestrated the most gruseome and dramatic terrorist attack of the modern era. I was like, 'Oh, yeah!' and the rest is history."
Friends and family of those who died on 9/11 expressed both relief and surprise at yesterday's announcement.
"I remember it being absolutely gut- wrenching at the time, but, to be honest, after eight long years I'd sort of forgotten about tracking the killers down," said Linda Mayhew, whose brother perished when hijackers under the command of Khalid Sheikh Mohammed flew American Airlines Flight 77 into the Pentagon. "But, come to think of it, some closure would be pretty nice."
In addition to prosecuting Mohammed, believed to be the No. 3 man in the entire al-Qaeda network, the Obama administration also announced that it remains fully committed to capturing the group's most dangerous and senior leader. Although no specifics were provided, a White House spokesman assured reporters yesterday that the U.S. would soon "catch that Ben Ladit guy."