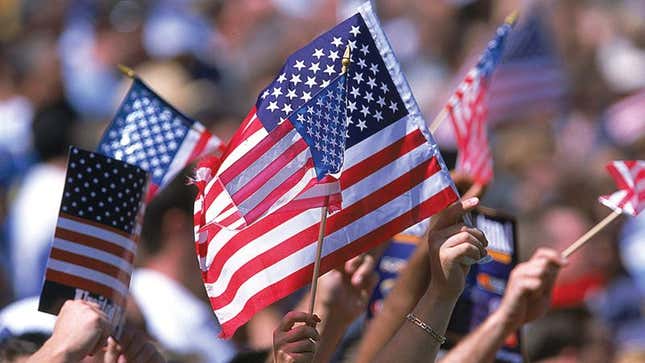 WASHINGTON—Citing a series of fatal malfunctions dating back to 1777, flag manufacturer Annin & Company announced Monday that it would be recalling all makes and models of its popular American flag from both foreign and domestic markets.
Americans Describe What It's Like Surviving A Mass Shooting
Representatives from the nation's leading flag producer claimed that as many as 143 million deaths in the past two centuries can be attributed directly to the faulty U.S. models, which have been utilized extensively since the 18th century in sectors as diverse as government, the military, and public education.
"It has come to our attention that, due to the inherent risks and hazards it poses, the American flag is simply unfit for general use," said Annin & Company president Ronald Burman, who confirmed that the number of flag-related deaths had noticeably spiked since 2003. "I would like to strongly urge all U.S. citizens: If you have an American flag hanging in your home or place of business, please discontinue using it immediately."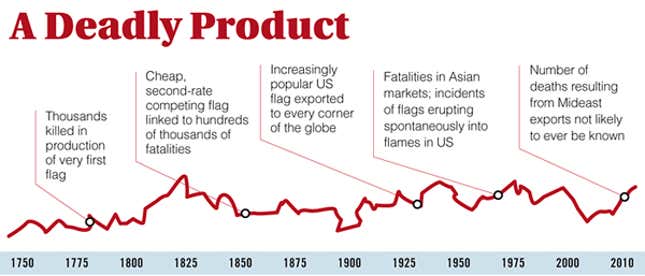 Added Burman, "The last thing we would want is for more innocent men and women around the world to die because of our product."
Millions of U.S. flag–related injuries and fatalities have been reported over a 230-year period in locations as far flung as Europe, Cuba, Korea, Gettysburg, PA, the Philippines, and Iraq. In addition, the company found that U.S. flag exports to Vietnam during the late 1960s and early 1970s resulted in hundreds of thousands of deaths, a clear sign that there was something seriously wrong with its product.
Despite fears about the flag's safety—especially when improperly used or manipulated in ways not originally intended—sales continued unabated over the years, potentially putting billions of unsuspecting people in danger.
"At first, we wanted one of our flags in every home in America," Burman said. "Unfortunately, the practical applications of this product are far outnumbered by the risks it presents. Millions have died needlessly, and when you ask people why, they point to the flag."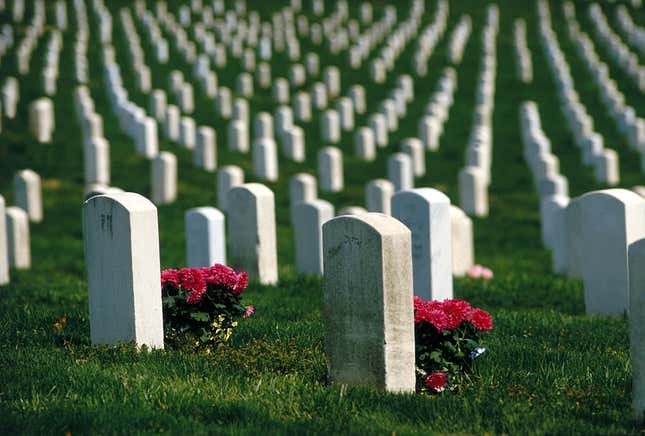 Added Burman, "Frankly, we should have pulled it off the market decades ago."
Studies conducted by the Annin & Company research and development department revealed that faulty U.S. flags have caused more than just injuries and deaths. During the mid-1950s, the flags were found to have the bizarre side effect of causing fear, paranoia, and hysterical behavior among millions of Americans. This was dismissed as an isolated event until September 2001, when similar symptoms reemerged on a massive scale.
As hazardous as the flags may be on their own, Annin & Company officials claimed the products become even more dangerous when used in conjunction with other common household items.
"When combined with alcohol, excessive patriotism, grief, or well-intentioned but ultimately misguided ideals, U.S. flags transform into ticking time bombs, just waiting to go off," Burman said.
Manufacturers are addressing the flag's unsafe and potentially lethal alignment of stars and stripes by designing a revised model that they hope will cut down on deaths in the United States and overseas, where experts say the flag is nearly 1,000 times as deadly.
In the meantime, Annin & Company is advising all Americans to either ship their flags back to the manufacturer or, if no time permits, dispose of them in an efficient manner.
"I understand that people might be reluctant to stop using a product they have found to be reliable over the years," Burman told reporters. "But I can't in good conscience allow them to use something I know to be dangerous. We'll try to make adjustments soon and come up with something that benefits everybody rather than hurting them."
Added Burman, "In the interim, I would recommend that all Americans switch to the Canadian flag, which seems to be working just fine."