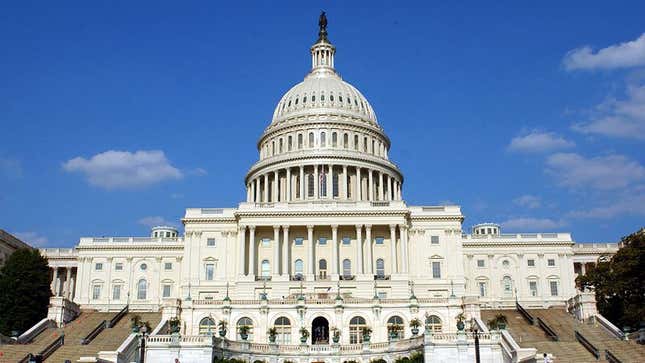 WASHINGTON—In an effort to reduce wasteful spending and eliminate non-vital federal services, the U.S. government announced plans this week to cut its long-standing senator program, a move it says will help save more than $300 billion each year.
According to officials, the decision to cut the national legislative body was reached during a budget review meeting on Tuesday. After hours of deliberation, it was agreed that the cost of financing U.S. senators far outweighed the benefits they provided.
"Now more than ever, we must eliminate needless spending wherever possible," President Obama said at a press conference Wednesday. "When we sat down to go over our annual budget, we asked ourselves, where can we safely trim back? What programs can we do away with without negatively impacting the American people? Which bloated and ineffective institutions can we no longer justify having around?"
"The answer was obvious," Obama added. "The U.S. Senate just needed to go."
Established in 1789 as a means of overseeing the passage of bills into law, the once-promising senator program has reportedly failed to contribute to the governing of the nation in any significant way since 1964. Last year alone, approximately $450 billion was funneled into the legislative chamber, an amount deemed fiscally unsound considering how few citizens actually benefit in any way from its existence.
G/O Media may get a commission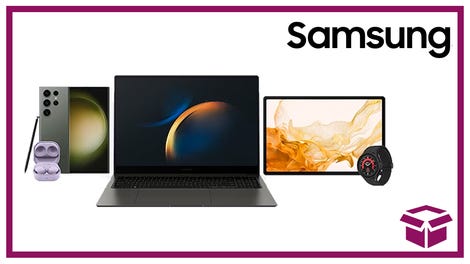 24 hour deals
Discover Samsung - Daily Deal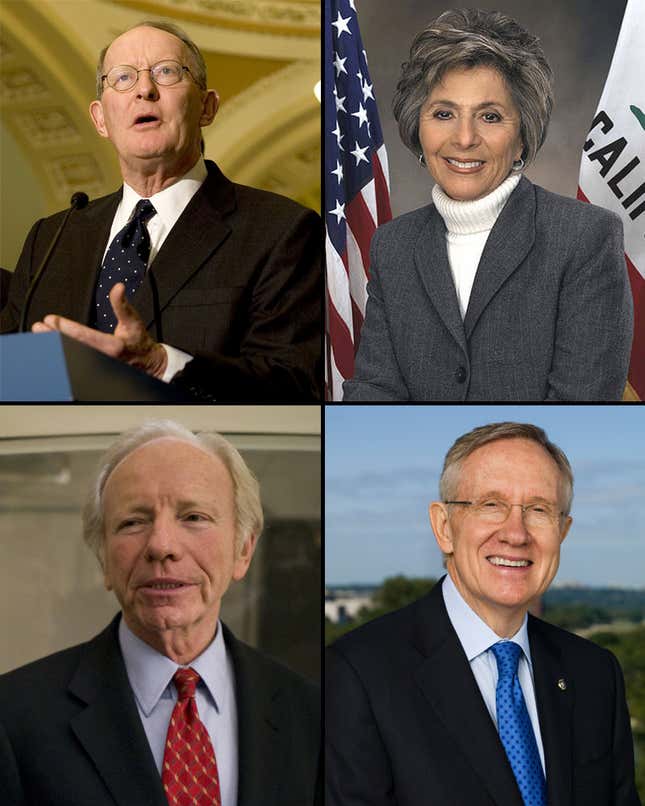 In fact, the program has gone unchecked for so long that many in Washington are now unable to recall what purpose U.S. senators were originally meant to serve.
"I'm sure when it was first introduced the U.S. Senate seemed like a worthwhile public service that would aid vast segments of the population and play an important role in the years to come," said Sheila McKenzie, president of the watchdog group the American Center for Responsible Government. "But in reality, this program has been a complete and utter failure."
"It simply doesn't work," she added. "We've been pouring taxpayer dollars into this outdated relic for far too long."
An analysis conducted last week revealed a number of troubling flaws within the long-running, heavily subsidized program, including a lack of consistent oversight, no clear objectives or goals, the persistent hiring of unqualified and selfishly motivated individuals, and a 100 percent redundancy rate among its employees.
Moreover, the study found that the U.S. government already funds a fully operational legislative body that appears to do the exact same job as the Senate, but which also provides a fair and proportional representation of the nation's citizens and has rules in place to prevent one individual from holding the operations of the entire chamber hostage until he is guaranteed massive federal spending projects for his home state of Alabama.
Not only have U.S. Senators cost the country billions of dollars in misspent funds over the years, but Washington insiders claim they have also derailed a wide range of other government programs, from social welfare to job creation to environmental protection.
"Even just the space the Senate currently occupies could be put to better use," consumer advocate Michael Dodgerson said. "Were the government to open a day-care center, a homeless shelter, or even an affordable restaurant in that building, it would make more of a difference in the lives of everyday Americans than what's there now."
So far, reaction to the cutback has been overwhelming positive, with many across the country calling it a long-awaited step toward progress.
Still, a small pocket of the nation's populace vehemently disagreed with Tuesday's decision.
"This is outrageous," said Joe Lieberman, a Connecticut-area resident and concerned citizen who makes more than $150,000 a year, enjoys full health care benefits, and lives comfortably in a large, non-foreclosed home. "The U.S. Senate has always looked out for my best interests. It's always done right by me."
Added Lieberman, "Without it, I'll have no choice but to exploit my extensive connections in the real estate, legal, insurance, and pharmaceutical industries to obtain strictly honorary positions at large companies that, in exchange for my subservience over the years and the prestige of my name, will compensate me generously and allow me to continue living a privileged life without contributing even a moment of my time to the society that has made it all possible."