CASPER, WY—The people of America remained unmoved Monday as the sparse, barely attended funeral procession of Edith Pelphrey made its way to Pinelawn Cemetery in downtown Casper.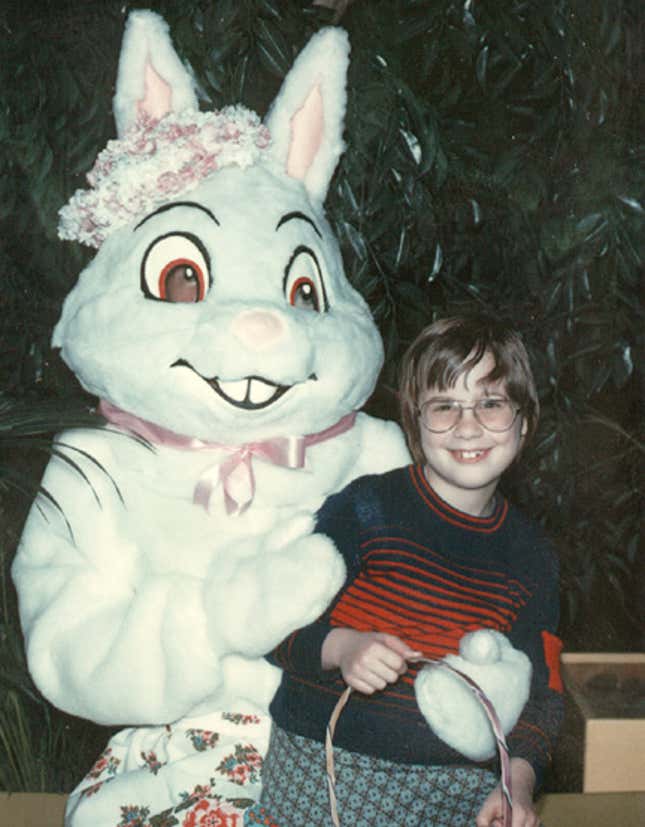 This Week's Most Viral News: September 22, 2023
Edith, a homely six-year-old with thick glasses and a decidedly non-winning smile, was laid to rest largely as she had lived—unnoticed by the general population.
Discovered strangled with a length of nylon cord on Jan. 4, reported to the police Jan. 15, and finally investigated two days ago, the story of unattractive little Edith and her savage killing has failed to tug at America's heartstrings.
To the few who knew her, Edith was an unattractive, awkward little girl who failed to stand out among her first-grade classmates at Jefferson Elementary School. And it is this lack of social grace, more than anything, that makes her all-too-brief life—and its all-too-brief ending—all the more not-compelling and non-poignant in the eyes of a city and a nation.
The normally lively streets of Casper were quiet today. Not because the city was mourning a loss that had shaken it to its core, but because of the capacity crowds attending this weekend's 1997 "Li'l Miss Casper" pre-teen beauty pageant, a contest that Edith, had she lived, surely could never have entered, let alone won.
Edith's death—so sudden, so unremarkable—has not sent shockwaves of grief and despair rippling across the land.
"The American people face bold new challenges in the 21st century," President Clinton said Monday in an unrelated speech which made no mention of the incident. "We will rise to meet these challenges together."
Said Time magazine editor Richard Turner, "I want to stress that we have no intention of featuring Edith Pelphrey on the cover of Time."
"Neither will we," concurred People magazine's Kathie Holcomb. "There's just no sell."
But who was Edith? What was she going through as she neared the end? In these modern times, do we as Americans even care about such questions? The answer is clear, and it is: no, we do not. But now, after what little tears there were have long fallen, lingering questions about Edith's murder remain, failing to elicit anything beyond indifference from anyone.
"I was just going to the bookstore," said Casper resident Dan Vermeer, 24, moments after learning of Edith's death. "After that I'm supposed to meet a friend at a coffee shop."
"Hey, look at this!" a visibly agitated Rev. Geoff Noyes, of Casper's First Methodist Church, said to MaryAnn, his wife of 43 years. "They're having a sale at Safeway! Look at those tuna discounts."
These Casper residents, like millions of people across the nation, will not form any sort of activist group or mobilize to find Edith's killer; launch any sort of posthumous tribute; order any flower arrangement; or sing moving hymns in her memory. Neither, for that matter, will they ever know who she was, nor would they care to.
Why was she found strangled in her own home? There was a ransom note found with the body, but no kidnappers or, for that matter, evidence of any kidnapping at all. Could it be that the murderer was actually someone from the Pelphrey family itself? By and large, nobody could care less.
"I told you already that I have no idea what you're talking about, sir. If you keep calling here I'll have you fined," Casper chief of police Wayne Daugherty told reporters.
It's obvious that Edith, too homely to give a second thought about in life, is even less likely to attract anyone's attention now that she has been laid to eternal rest.
"I feel deeply, with every ounce of my soul, that something must be done to ensure the public that no matter what happens in the future, this night will not be forgotten, and that the Li'l Miss Casper Beauty Pageant will continue to inspire us all," Casper Mayor Roger DiNizio said, addressing an assembled crowd of 11,000.
Upon the completion of DiNizio's remarks, the pageant audience—decked out in their finest for the occasion—cheered, rising from their seats in a spontaneous standing ovation.