BRONX, NY—Despite already having lent his vocals to six of the 10 tracks on Fat Joe's latest album and drinking every can of Red Bull in the recording room's mini-fridge, uninvited guest rapper Lil Wayne continued to miss repeated hints that he should "hit the fucking curb," the Atlantic recording artist and 36-year-old Bronx native said Tuesday.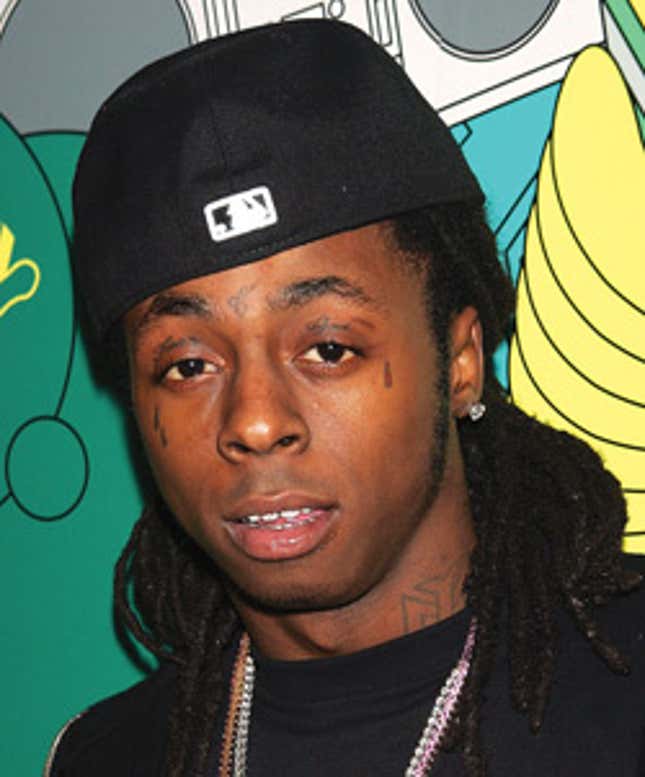 This Week's Most Viral News: September 29, 2023
According to Fat Joe, Lil Wayne, who appeared at the studio "just to holla" after "passing through the [neighbor]hood" last Thursday, was allowed to stay for the recording of a few verses on his fellow rapper's newest effort, Me Myself & I. Five days and dozens of studio hours later, however, Fat Joe said he had made a "serious mistake" by granting the 23-year-old, New Orleans-born rapper such wide latitude.
"That nigga's in everybody's way," Fat Joe said. "It'd be one thing if homeboy helped to clean up a studio track every now and then, or offered to replace some of the beats he's used without asking. But all he does is make more work for me."
"Don't he have his own goddamn rap album with his own guests to go work on?" Fat Joe added.
Although Fat Joe said he had gotten along with Lil Wayne in the past, "every motherfucking little thing," from the way the unwanted MC incorrectly emphasizes the first syllable of the word "bizzatch," to the way he constantly "flashes his ice," has begun to irritate him.
"I've tried to meet the sucka halfway and just have him come in on the chorus of most songs," Fat Joe said. "But you know what the sad nigga do? He repeats the last word of every verse, right after I spit it. Did he always do that shit, and I just never noticed?"
Fat Joe said that the only contribution his unsolicited collaborator has so far made to the album was inspiring the song "Blood-Sucking Moochaz Who Stick Around For A Damn Week Almost."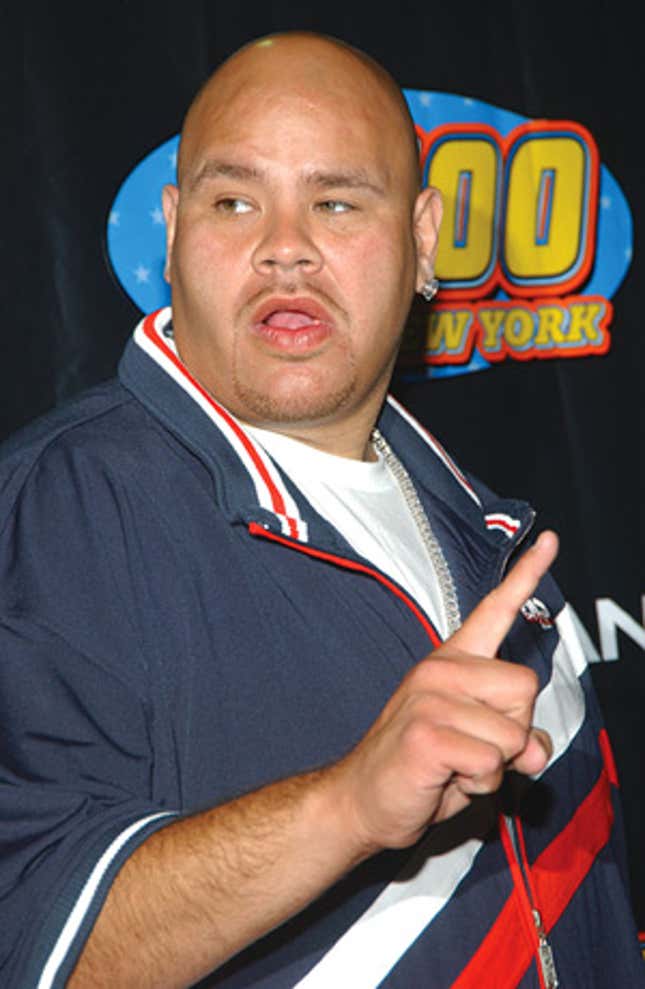 "I thought that maybe after listening to that rhyme, he would've realized he'd overstayed his welcome," Fat Joe said. "But nigga just bitched that the bass was too low."
According to Fat Joe, the mood, already strained after a 40-oz. bottle of malt liquor was spilled on expensive sound equipment Friday, worsened Sunday when he was forced to eject nearly a dozen of Lil Wayne's friends from the studio.
"It was a fucking block party up in here, and now every one of them freeloading bitches got to get shout-outs in the liner notes," said Fat Joe, who claimed to receive icy glares from the expelled revelers, "as if [he] was the hater in all this."
"If Lil Wayne was dropping Franklins to cover studio time, I wouldn't mind him having people over. But he ain't," he added.
"I can't even tell if this is a Fat Joe album anymore," Fat Joe said. "And now I got to pay royalties to this nigga, too?"
Me Myself & I was scheduled to be released later this fall, but the unexpected spike in salaries and production cost overruns has prompted Atlantic to table the project until legal arrangements are first worked out. The development has reportedly dismayed executives from the label.
"In the industry, it's common knowledge that if you're going to invite a guest rapper, you make sure you're both on the same wavelength," said an Atlantic artists and repertoire executive who requested anonymity. "If you're Too $hort, you have to be down with T-Pain. If you're Trick Daddy, you're cool with Twista. And so on."
Despite their friction, Fat Joe attributes his reluctance to kick out Lil Wayne to their long history together.
"Lil Wayne is like a brother to me—I'd take a bullet for that nigga," Fat Joe said. "But, damn, I ain't never had this trouble from R. Kelly or the Terror Squad. I got a beef with 50 [Cent], but hell, at least I don't got to see him that much."
"Nigga, please," Fat Joe added. "Leave."
Me Myself & I, featuring Lil Wayne, Petey Pablo, Juvenile, Turk, Noreaga, Pastor Troy, Paul Wall, Onyx, Three 6 Mafia, Skull Duggery, Canibus, Capone, and four or five of Lil Wayne's other friends that Fat Joe had never even seen before in his life, could be released as early as January "if busta ever gets his skinny ass the hell on."