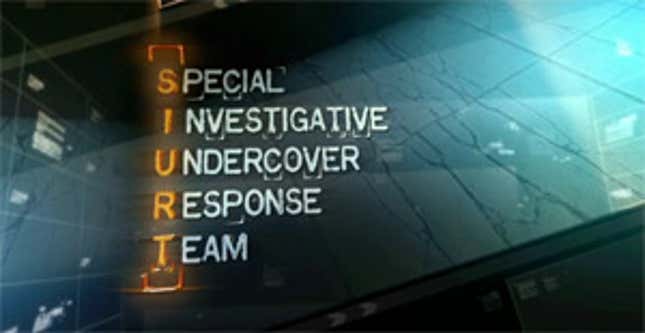 Don't miss these upcoming reports by the Onion News Network Special Investigative Undercover Response Team:
We all assume there are precautions in place to prevent restaurant employees from masturbating into our food, but is this actually the case? SIURT sends operatives to pose as kitchen staff in hundreds of different restaurants and, shockingly, 95% were able ejaculate onto the plates of unsuspecting patrons without getting caught.
How much corruption and human rights abuses will the world allow a government to commit? To find out, SIURT reporters spend more than a decade undercover as the ruling class in Somalia.
Thousands of children across the nation think being a firefighter is the ultimate profession… but is it? SIURT discovers that not only is firefighting dangerous, largely thankless work it doesn't pay that well and is nowhere as cool as being a reporter.
Can the disaster-ravaged Gulf Coast region handle another crisis… or is it just one disaster away from total collapse? We find out by exploding a chemical tanker headed toward Miami.
Are lawyers overpaid? To find out, a SIURT reporter forged law degrees and defended dozens of people accused of crimes. The reporter lost nearly every case, sending dozens of innocent people to jail, proving that lawyers are indeed a valuable part of our justice system.