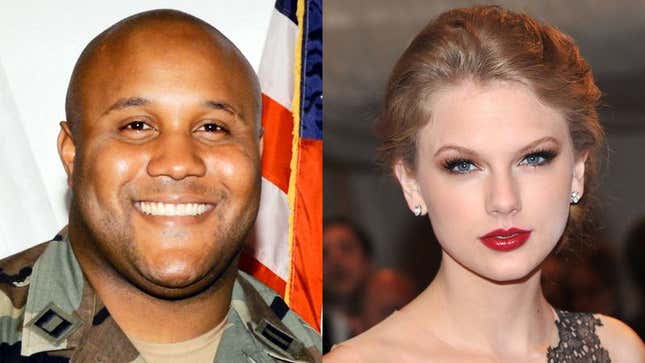 BIG BEAR LAKE, CA—Just hours after she was left broken-hearted by the death of boyfriend Christopher Dorner, sources reported that Taylor Swift rekindled her romance with the deceased California cop killer Wednesday and has been inseparable from his charred remains ever since. "Taylor was absolutely crushed when her beau barricaded himself in a remote cabin and committed suicide, but after some intense soul-searching, she realized she couldn't live without him," Popsugar.com blogger Kristen Stern said of the rekindled romance between the 23-year-old singer-songwriter and the deceased subject of the LAPD's largest-ever manhunt. "Now the Swifner romance is back on! Fans caught the country cupcake canoodling with Christopher's burnt corpse at a San Bernardino County coroner's office this afternoon, and friends say she's planning a special Valentine's Day surprise for her man. She's definitely smitten." At press time, paparazzi photographed the couple cozying up together inside Dorner's body bag.
Demand Grows For Stricter Transit Regulations After Derailing Train Hits Airplane At 30,000 Feet
This is an update to an earlier story.