The Onion News Network salutes the runners up to this year's Valentine's Day stoning. Don't worry, couples, there's always next year!
Watch coverage of the Valentine's Day Stoning here.
James Tracy and Claire Gomez - Sarasota, Florida
James and Claire were nominated this year after a video surfaced of them on YouTube doing a duet in which the pair, dressed in costume as Aladdin and Jasmine, earnestly sang "A Whole New World" to each other. James discarded his genie's lamp at the end of the performance saying "all my wishes have already come true" and then kissed Claire on the nose.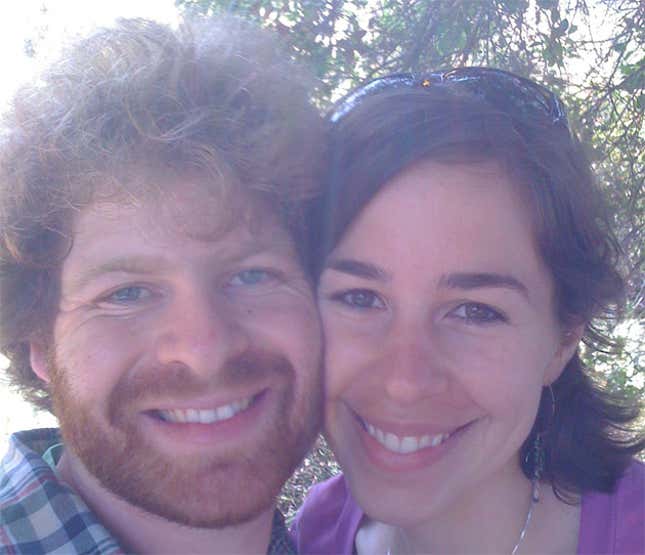 —>—>
Clay Pfeiffer and Blair Cole - Stamford, Connecticut
Clay and Blair were nominated primarily for their blog called called "Running on Love," a journal about running marathons together. Clay and Blair also took couples cooking classes at least once a month and usually fed each other the results.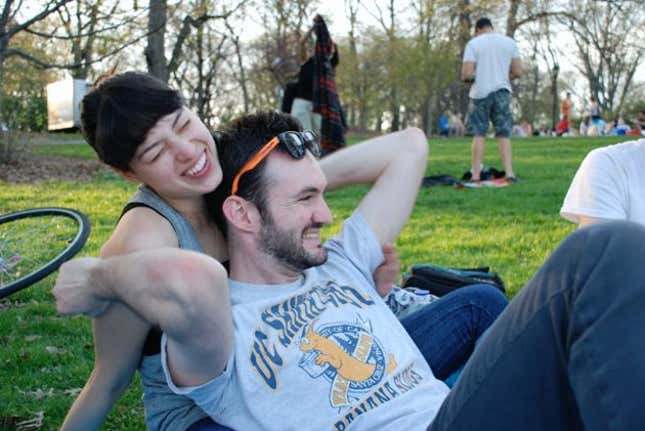 Mike Davis and Alicia Berger - Portland, Oregon
Mike and Alicia were nominated after another Portland resident spotted them riding a tandem bike to the used bookstore on his street. Every Thursday night Mike would perform at a poetry open mike and recite love poems directly to Alicia, the most nauseating of which was called, "The Nape of Her Neck." Mike compiled his poetry into a 'zine that also featured his drawings of Alicia as a woodland goddess.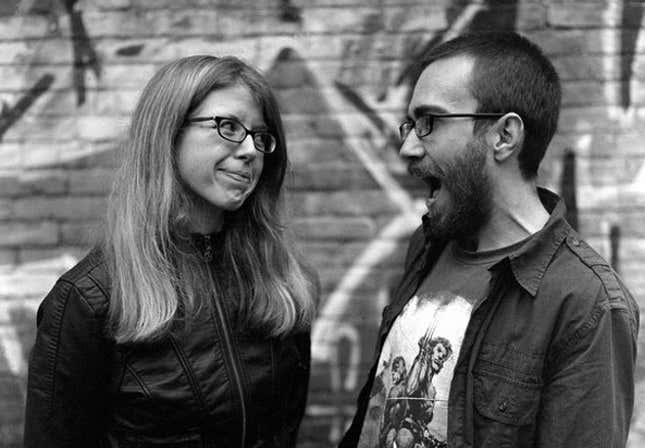 Paul Barry and Melissa Jacobson - Rye, New York
Paul and Melissa were nominated by Paul's bitter roommate Doug who tolerated nearly six "Pan-a-cake Saturdays" before choosing to live in his car rather than face the "Pan-a-cake Song" one more time. Doug was going through a divorce at the time.