EDWARDSVILLE, KS—Local Peeping Tom David Sutcliffe expressed concern Monday that next-door neighbors John and Kimberly Hobsbaum's love life may be in jeopardy.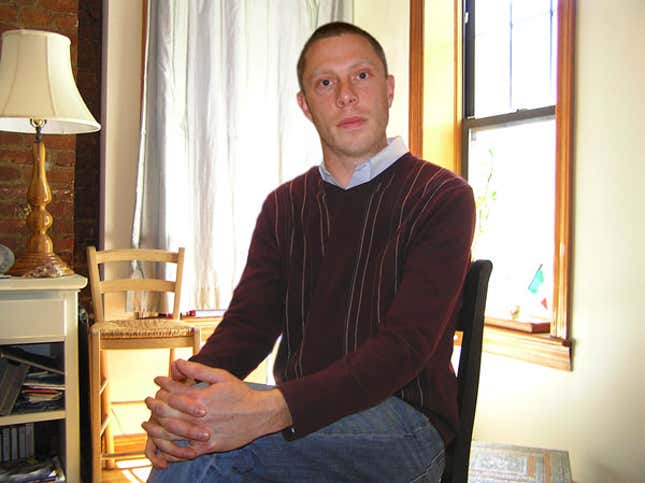 This Week's Most Viral News: September 29, 2023
"On the surface, John and Kim appear to be the perfect couple," said Sutcliffe, 39, who claimed to know the couple better than most. "They live in a tastefully decorated three-bedroom home, are the proud parents of a beautiful son, and possess all the trappings of modern convenience. But when you take a closer look at their life through the lenses of a powerful set of binoculars, their marriage isn't all it seems."
Sutcliffe said he first suspected that something might be wrong with the Hobsbaums' relationship after seeing Kimberly quietly crying in the shower six months ago.
"I almost didn't notice it at first," Sutcliffe said. "But when I zoomed out on my camcorder, there she was, weeping."
According to Sutcliffe, the rare occasions when Kimberly and John engage in sexual intercourse lack the spontaneity of the early years of their relationship. "There was a time when they, and I, simply couldn't predict when an impulsive lovemaking session would break out," said Sutcliffe, who admitted that he hasn't needed to move his camouflaged camcorder from its tripod in months. "You don't have to examine hundreds of hours of recorded footage to figure out that sex has become a chore for the Hobsbaums," Sutcliffe said.
"Although it does help."
While Sutcliffe said it would be "unrealistic" to think the couple could rekindle the same passion found in their early days—particularly the "unforgettable" evening of Oct. 12, 1998—he said they can still take steps to recharge their sex life.
"Men are visually stimulated," Sutcliffe said as he dimmed the lights, unbuttoned his pants, and leaned forward to peer through a narrow opening in his window blinds. "Maybe Kimberly could greet John one evening in nothing but her red lace teddy. Or at the very least, she could insist that they have sex with the lights on, adding spontaneity and making my night-vision goggles unnecessary."
Continued Sutcliffe: "If that doesn't work, perhaps the Hobsbaums could try introducing another person into their bedroom—perhaps that fit, redheaded friend of theirs who sometimes comes over for dinner."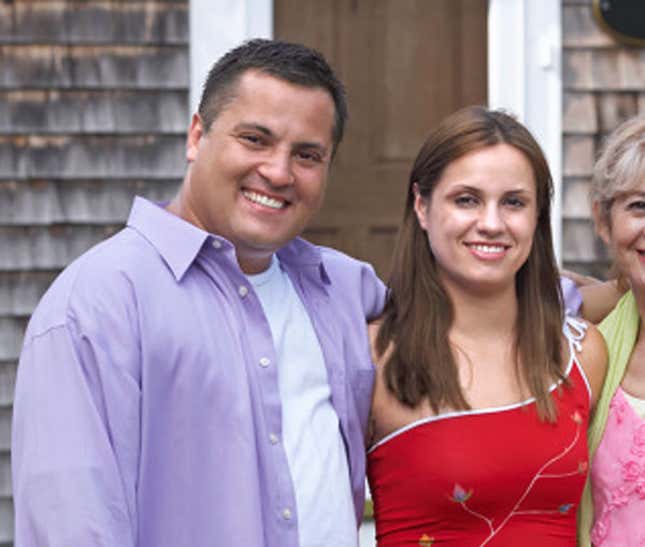 Sutcliffe had dozens of other suggestions, including slower, more sensual foreplay, inventive role-playing based on Victorian themes, experimenting with new sexual positions on their back patio, and, should all else fail, "videotaping their lovemaking sessions."
Sutcliffe warned that couples often don't realize that small gestures like a kiss good-bye in the morning, clear of any sight-line obstructions such as tall floor lamps, can make all the difference in the world. "Honestly, I can't remember the last time I lip-read John telling Kimberly that he loved her," Sutcliffe said.
"This couple needs to talk about their problems, not ignore them," he went on. "More than anything, they need honest, clear communication, preferably with a lot of sexually explicit verbalizations near an open window within range of my shotgun microphone."
Although the Hobsbaums may have reached a low point in their sex life, Sutcliffe pointed out that this is not an uncommon occurrence among married couples he's observed.
"I've sat in this chair or crouched in my garage and watched this happen many times before," said Sutcliffe, who asserted that an outsider's perspective is invaluable for recognizing problems in a marriage. "Many couples, like the Menekens directly across the street, or the Stephensons, whose bedroom faces my kitchen, forget that sustaining a loving relationship requires a lot of hard work."
The good news, according to Sutcliffe, is that the Hobsbaums' decreased sex life doesn't seem to be the result of physical illness or inadequacy. "They're clearly still interested in sex," he said. "At least these photos, taken during the day when John was alone in the computer room, seem to indicate this."
Yet Sutcliffe added that, unless the Hobsbaums start mending their relationship soon, he fears one of them might look for affection where Sutcliffe won't be able to closely monitor them.
"I would hate to see something like that happen to such a photogenic couple," he said.