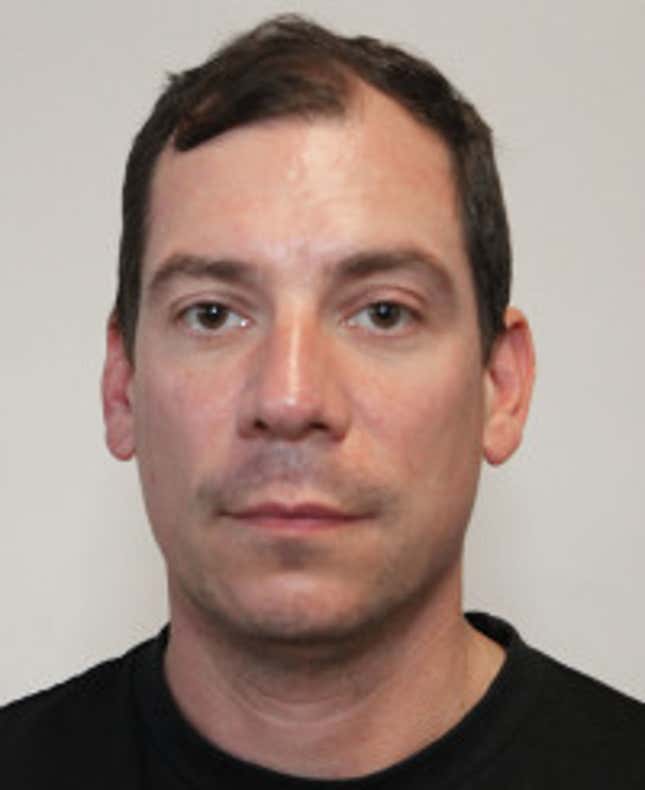 You know, sometimes I think about how our society has all these unwritten rules, and how weird it is that we have these rules to begin with. We have so many little dos and don'ts in our culture that we all blindly follow, even when, frankly, they don't always make a whole lot of sense. Think about it: We're told from a young age to keep our elbows off the dinner table, and to always shake hands when we meet someone, and that the salad fork has to go on a certain side of the plate, but is there any real good reason why we actually do these things?
This Week's Most Viral News: September 29, 2023
I understand that traditions are traditions and rules are rules, but sometimes you just have to stop and ask yourself, "Why?" Like, here's a good example: eating other human beings. Why can't we do that again?
I mean, I'm sure there's some sort of simple and logical reason behind it, but as far as I can remember, no one's ever really told me directly why we aren't allowed to consume human flesh. I can't be the first guy that's thought about this, so I guess there's probably some explanation I'm not considering. But really, you have to wonder: Why aren't we supposed to eat another human? Does anyone even really know?
I don't know, maybe it's a digestion thing. Like, maybe eating another person's skin is bad for your stomach or something. I guess I could see that deterring some people from eating other people. Or maybe it's just one of those social etiquette things. It could be that people in past generations never ate each other and now that tradition has been passed on to today and we don't even know why we do it anymore. Or, who knows, maybe not eating other humans is some sort of religious thing. There are a lot of weird religious rules like that.
Heck, for all I know, maybe we can eat people! Can we? I personally don't know anyone who does it.
It's just one of those things where the more you think about it, the more it doesn't really make sense. I mean, isn't it a little odd that we eat cows, chickens, and pigs, and that's totally fine, but somehow it's this big no-no to eat humans? That's a little weird, right? In fact, I can't think of the last time I heard anyone even suggest the idea of eating other people. It's like, "Oh, no, we don't do that." Uh, why?
And it's not like it's actually against the law, at least I'm pretty sure it isn't. Oh, maybe it's against some really antiquated laws in certain old New England towns from, like, the 18th century or something. But that's my point: Would anyone today even care if we changed some old, archaic rule? A few people might instinctively be upset about it purely because they've been told since they were little that it's not okay to do that, but would anyone actually have a good argument against it other than that? I guess people just do what they're told without asking questions.
Now, in fairness, I'm pretty sure it's okay to eat a human child if you want. You can't eat an elderly person, or a normal adult, but you can definitely eat a kid, or at least it's not as discouraged. I'm fairly certain that's how it works. Child meat is more tender or something, I guess.
Hey, what if that's it? What if the one guy in history that tried to eat another person cooked it all wrong and it came out weird and chewy? Wouldn't that be a dumb reason to not eat people? Maybe he didn't try braising human flesh and that's the best way to eat them. Or maybe it's fried. I mean there could be hundreds of cooking techniques or spices that are more suitable with human flesh that we will never know about. Also, I kind of like chewy food.
Or what if there's just one part of the human body that tastes great? Like, what if the pancreas is really delicious? Or maybe blood guzzled straight from a human artery turns out to be nutritious. Oh man, what if just one race of people were really great to eat? I think we won't ever know for sure unless someone were to try tasting one person from every ethnic group to see which was the most delicious race. That's what we should do. Just test them all.
Personally, I think Filipinos would be great.
Look, I'm just spitballing here, but these are all things we can never truly understand unless we ask questions. Again, it's not really a big deal. I'm just sort of curious about how this whole "not eating people" thing got started. Either way, I actually just ate a family of three, and, if I can be honest, they were a little gamey.