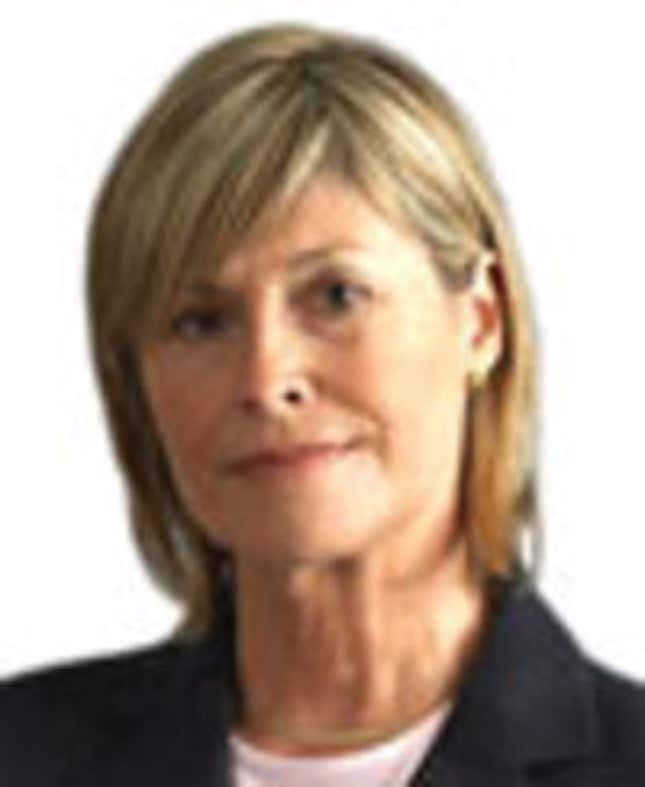 As we move into the 21st century, it is our responsibility to think of the future of the earth—not for ourselves, but for those who will inherit what my husband and I leave behind when we're gone. If we do not join together and do what's best for this, our only planet, there may not be an environment left in which my five children, and their 25 children's 125 children, can grow up and raise large upper-middle-class families of their own.
Edgelords Explain Why They Love Elon Musk
Nothing less than the preservation of my descendents' lifestyle itself is at stake.
Imagine a world devoid of pristine wilderness for my progeny to explore on the weekends in the sport-utility-vehicles of the future, leaving my youngest son, Dylan, with nowhere to blow off steam on off-road adventures. Imagine a world in which my beautiful middle son, Connor, is denied his twice-daily half-hour hot showers because of water shortages. Picture what it would be like for my oldest boy Asher, preparing to start his first semester at Stanford, to have to go without basic amenities such as cable television, satellite radio, central air, or massage chairs, all because of the shortsighted squandering by his parents' generation of our non-renewable energy sources today.
Though it seems like a far-off nightmare, this terrible vision is all too possible. Would you want to live in a world where my five children had to endure such horrible deprivations? I know I wouldn't.
If we don't take action now, my daughters Kimmy and Jenna may not be able to blow-dry their hair for 45 minutes to an hour each morning, nor may my future sons-in-law cut their grass atop enormous, diesel-powered riding mowers. In fact, they may not even have lawns—at least not the lush, verdant kind that requires constant watering and pesticide treatment. It's conceivable that one day my five children's spacious yards may be entirely composed of synthetic Astroturf, or—God forbid—those tacky wood chips my sister in Arizona uses.
In a cruel irony, those wood chippings will get more expensive as the world's timber supply continues to shrink.
Encroaching urban sprawl has already begun to spoil the view from the porch of our beautiful new summer home on Lake Wakenaka. Sadly, the view from the bay windows of our first summer home, the one we built at our Woodland Acres property six years earlier, has already been ruined by such unchecked development. Must my children grow up in a world where only one of their parents' summer homes is surrounded by the beauty of nature? It's unthinkable, I know, but we must face facts.
This is to say nothing of the deleterious impact the destruction of our global ecosystems will have on the wildlife my family enjoys hunting. Biodiversity is crucial to another 100 years of deer-, quail-, duck-, bear-, moose-, bobcat-, and bison-shooting summer recreation for my descendents.
We must take steps immediately to devise safe, alternative energy sources that my future offspring can safely consume. If we don't develop new fuels now, there will be none left for those who issue from my loins to burn and continue to burn for all time. I don't want my 625-odd great-grandchildren to have to wait 20 or 30 precious seconds for their toilets to flush. I don't want their 3,125 children to live in a hellish society where they cannot own their own snowmobiles. And I shudder to think that my 15,625 great-great-great-grandchildren may not be able to have TVs in every room that they can leave on all day and all night. Is it our right to deny my progeny of their gargantuan RVs and motorboats, as well? Of course not.
We cannot, in good conscience, lay such a burden on tomorrow's generations of Melfords. My children are the future. And at the end of the day, isn't it family—my family—that truly matters?