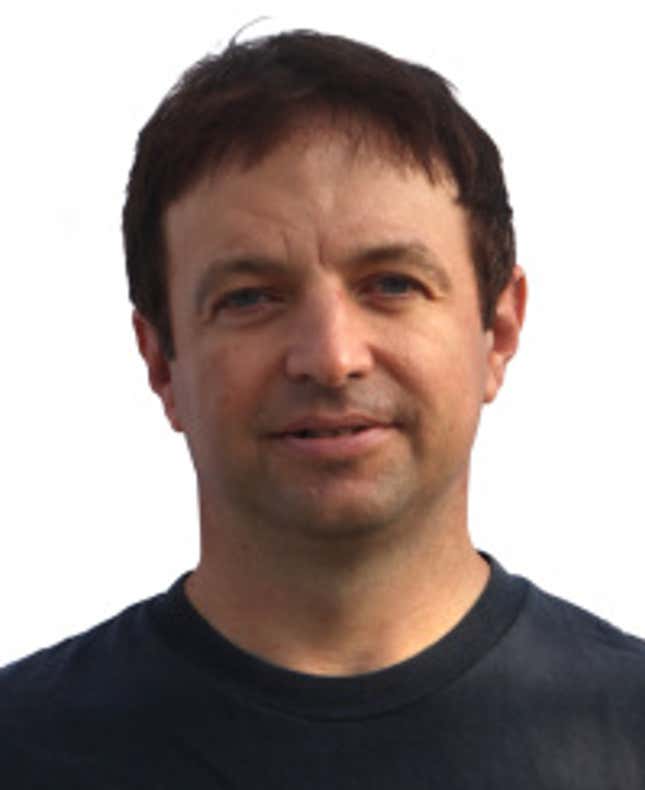 It breaks my heart to think of all the conflict in the world today. Everywhere you look, people are squabbling over this or that, with little if any meaningful understanding ever taking place between them. It's a shame, and I can't help but feel like most of these problems could be resolved if people would step back and realize that, at the end of the day, we're really not all that different, you and me and Eagles lead guitarist Joe Walsh.
CDC Issues Dire Warning That Nick Cannon Is Feeling Horny
Because if you stop to think about it, it's easy to see how much we have in common as human beings—no matter who we are, where we come from, or whether we're a celebrated musician responsible for numerous iconic classic rock tracks that still receive heavy radio play to this day.
Just consider all the things that unnecessarily divide us: race, gender, politics, how many gold records we've been awarded, religion. It's easy to look around and see only these superficialities, but once you scratch the surface, it's clear we're all the same on the inside, whether we're regular workaday folks or guitar gods whose tasteful lead work turned countless Glenn Frey and Don Henley songs—from "Life In The Fast Lane" to "The Long Run"—into AOR staples.
Sure, it might be a cliché, but it's absolutely true. Whether the next person you meet is black, white, straight, gay, Joe Walsh, Christian, or Muslim, chances are you and that person share many of the same goals in life: We all want what's best for our families, we all want a healthy future, and we all want to be appreciated and respected, even if that means splitting off from the Eagles to pursue a solo career that, while inconsistent and not particularly vital at times, nonetheless solidifies your place in the American rock pantheon.
The truth is, every single one of us is cut from the same basic cloth, from the richest tycoon to the poorest beggar to the man who strapped on his Gibson and laid down the grinding, down-and-dirty slide part that made "Rocky Mountain Way" the blues-rock anthem it is today. It's as simple as that.
Granted, you and me and former James Gang member Joe Walsh aren't exactly the same. After all, isn't it our differences—and occasionally, our lighthearted yet satirically trenchant takedown of rock stardom in "Life's Been Good"—that make us human, and make some of us shoo-ins for Rolling Stone magazine's 100 Greatest Guitarists list? If you stop to look around, you'll find there are unique people in all walks of life, all of whom bring to the table diverse perspectives, experiences, and beliefs, as well as varying levels of involvement with the Urban Cowboy soundtrack.
But in spite of these differences, the world's people remain united by the handful of common, universal traits that transcend such high points as raising a family or appearing on MTV Unplugged with Dr. John, and such low points as suffering romantic heartbreak or enduring the commercial and critical failure of Got Any Gum?
And ultimately, no matter what our circumstances in life, we must all find ways to give something back to this world, whether it's sharing what we have with others, lending counsel to a friend in need, contributing to that breezy Southern California sound that encapsulated the easy living and good times of the late '70s, or simple acts of everyday kindness.
If we can make that happen, I believe that someday, we will all come together in love and harmony. Perhaps, on that day, it will be said that life's been good to all of us: you, me, Bernie Leadon, Joe Walsh—everybody.
So let us focus on that which unites us. Not just as men or women or frequent collaborators with Ringo Starr and His All-Starr Band or atheists or believers or composers of "Funk #49," but as people. Let us look past our flaws—our decades-long struggles with cocaine and alcohol addiction, our lackluster solo output over the past 30 years, our series of abrupt divorces—to the basic humanity within each of us. If we do, I have faith we will emerge as better people for it, happier, wiser, and sharing a common peace.
Except for that gutless snake Don Felder.