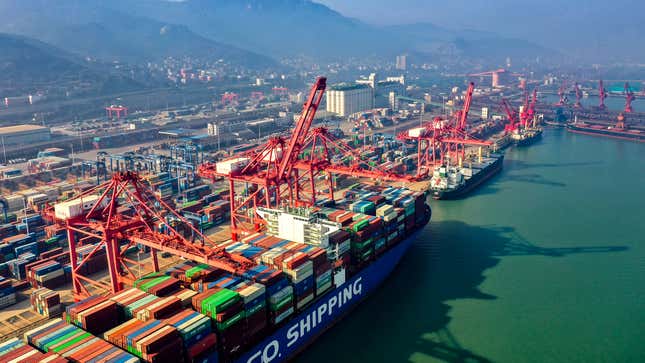 Supply chain disruptions across the globe have led to record shortages of many consumer products and industrial commodities, with many experts warning the problems are likely to get worse. The Onion looks at the major causes of the current global supply chain issues.

Creepiest Ways Airbnb Owners Are Spying On You
Concerted effort among all world leaders to ensure your child has disappointing Christmas.
Companies struggling to exploit workers at pre-pandemic levels.
Global stores of cardboard boxes got wet, and now they're gross.
Inability to convince people they'd be much happier without possessions.
Really bad traffic on I-71.
Captain Henry "Three-Finger" Hare, the dashing highwayman who robs unwary suppliers with his trusty flintlock pistols.
Forlorn distributors desperate to cajole consumers into appreciating them more.
80% of global storage space filled with puzzles no one even wants anymore.
Lingering effects of outsourcing production to countries U.S. won't share vaccines with.