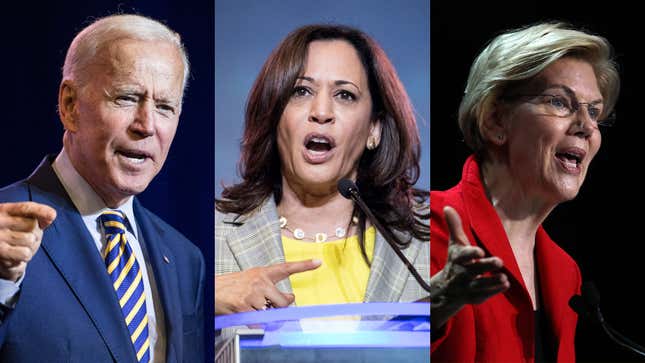 The first round of the Democratic Party 2020 primary debates will feature the top 20 presidential candidates over two nights in Miami. The Onion takes a look at what viewers should be watching for in the first Democratic debates.
This Week's Most Viral News: September 29, 2023
---
Time enough for each candidate to go into depth by stating first 17 words of signature policy.

---
Ominous creak as stage struggles to support candidates' collective weight.

---
Donald Trump's name may come up once or twice.

---
Moderator to struggle suppressing laughter while posing question beginning with "In a Hickenlooper administration…"

---
Jay Inslee to tell heartwarming story of struggling single mother polar bear he met on campaign trail.

---
Intermission featuring donkey mascots performing trampoline dunks.

---
Embarrassing, disqualifying gaffe from Joe Biden that Democratic leaders are willing to ignore as long as he keeps a lead over Trump.

---
Dennis Kucinich standing onstage and taking questions for the first hour before anyone remembers he's not running.

---
Pete Buttigieg to hammer home that everyone else on stage will be dead long before him.

---
Twenty people lying through their teeth about their ability to unite country.