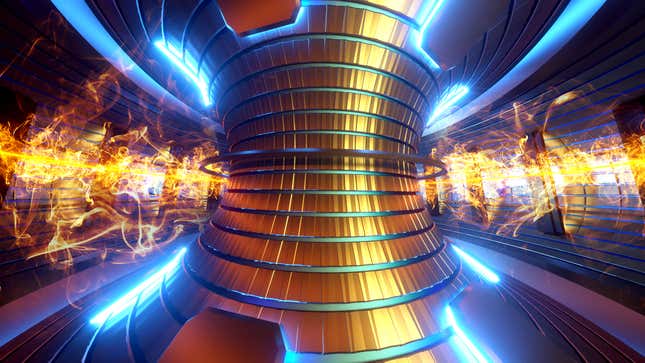 Scientists at the National Ignition Facility in Livermore, CA announced Tuesday the first-ever successful nuclear fusion reaction that resulted in a net energy gain, an achievement with the potential to reshape energy production. The Onion tells you what you need to know about the nuclear fusion breakthrough.

Being Shot In The Gut Fact: Did You Know?
Q: What is nuclear fusion?
A: A novel form of energy not yet used in doomsday weapons.
Q: What's the primary benefit of nuclear fusion? 
A: We can finally declare victory over the sun.
Q: When will nuclear fusion be commercially viable? 
A: Five to 10 years too late.
Q: Does this mean we can give everyone electricity for free?
A: That's adorable.
Q: Is it the most efficient form of green energy?
A: Second only to the potato battery.
Q: What are the potential downsides?
A: If left unchecked, it could lead to another confusing three-hour Christopher Nolan film.
Q: Why is this breakthrough announcement important?
A: It's nice to see scientists succeeding for once.
Q: Does this mean gas prices will go down?
A: Changes in gas prices are unrelated to any actual events.
Q: Will we live to see widespread nuclear fusion in our lifetime? 
A: Given the rapidly reducing U.S. life expectancy, probably not.