Months of protests in Sri Lanka led to President Gotabaya Rajapaksa fleeing the country as the South Asian island nation remains embroiled in a political and economic crisis. The Onion tells you everything you need to know about the political crisis in Sri Lanka.

Q: Where is Sri Lanka? 
A: In Asia. Next to India. No, that's Pakistan. The other side. That's Bangladesh. It's an island. Too far, that's Taiwan. Just go back to India. Eh, close enough.

Q: What's the cause of the unrest? 
A: An unpopular leader and growing inflation further divided the economy between the haves and have-nots in what is obviously an isolated incident globally.

Q: Why did protestors storm the presidential palace and set fire to the prime minister's house?
A: The same reason anyone commits a crime—they've been playing too many violent video games.

Q: Are the protestors fighting for democracy or a violent mob? 
A: They're brave pro-democracy freedom fighters until the minute they try to nationalize any private industry.

G/O Media may get a commission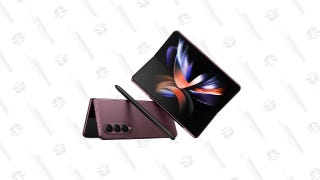 Save Up to $300
Galaxy Z Fold4
Q: So who's in charge now? 
A: Per the Sri Lankan constitution, the first person to yell "Cannonball!" and jump into the presidential palace pool.

Q: What is newly appointed president Ranil Wickremesinghe's plan to tackle the crisis?  
A: Borrow money from the International Monetary Fund, then use a fake voice and quickly hang up every time they call to collect.

Q: Is Sri Lanka one of the countries America fucked up? 
A: Nope, this one is on the Brits.

Q: Can people power change Sri Lanka?
A: Depends on if the country has an Electoral College or not.