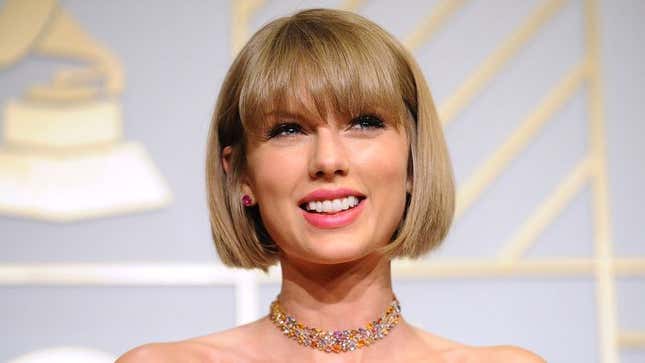 Taylor Swift has announced the upcoming release of Reputation, her sixth studio album. The Onion answers some of the most common questions about the notorious pop star.
CDC Issues Dire Warning That Nick Cannon Is Feeling Horny
---
Q: Who is Taylor Swift?
A: Oh, look who's trying to play it cool.
---
Q: What is the title of her upcoming album?
A: Sepulcher Of The Mutilated.
---
Q: Who are her main influences?
A: Shania Twain, Jeff Bezos, and Warren Buffett.
---
Q: How did she get her start as a pop star?
A: From a very early age, Swift showed a rare passion for acquiring a net worth of $280 million.
---
Q: What is her musical style?
A: Swift's brand of pop combines elements of both country and adolescent Tumblr account.
---
Q: How many stretches of Rhode Island coastline has Taylor Swift annexed for her own private use?
A: One.
---
Q: Is she a feminist?
A: Swift's PR team has released multiple public statements confirming that she supports women and is herself a woman.
---
Q: What if I have more questions about Taylor Swift?
A: Extensive information about every conceivable facet of Swift's personal life is readily available online.