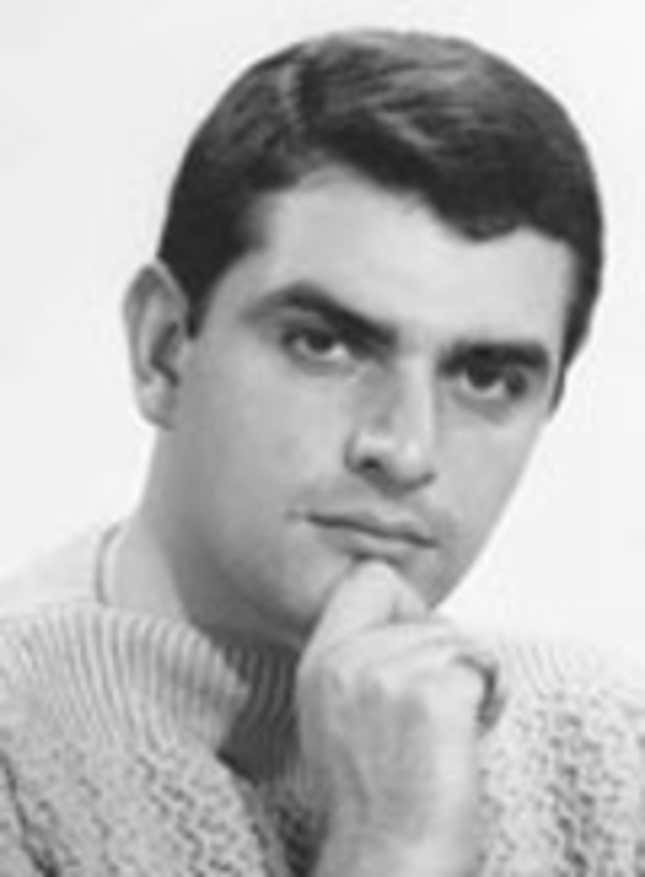 Happy New Year! Sorry I was a bit slow bringing you your first steaming-hot batch of 2003 gossip, but I had to take a few weeks off just to digest the holiday fruitcake! You know the one? The one someone gives every year? Well, I ate it.
Item! After going so long without him, we got twice the Leo this holiday movie season—and, boy, was it worth the wait! First, he was a scruffy turn-of-the-century gangster with a heart of gold in The New York Gangs. Then, he transformed into a 1960s con artist with a heart of gold in Catch Him… Please! I can't say for sure how good these movies are, but they are definitely at the top of my must-see list. (Oh, in case you weren't sure who I meant by Leo, it's Leonardo DiCaprio. Leo is short for Leonardo.)
I'm not ashamed to admit that when I heard Friends was coming back next year, I leapt around my apartment like Ross' monkey Marcel. Word is, each member of the all-star cast is set to earn a record $1 million per viewer. Pricey, but well worth it, if you ask me. So kudos to NBC for not canceling one of my favorite shows. Now, if you could just see fit to bring back Veronica's Closet!
Mark my words: That April Levine who sings about the "Skating Boy" has got the chops to be a real musical sensation.
I know Ashron Kutcher is a celebrity, because I hear him mentioned all the time, but I'll be darned if I can put the name to the face.
The Fox network is at it again! After the huge success of "reali-TV shows" like Temptationland and America's Idols, check your TV dial for Joe The Millionaire. Twenty-five women will compete for the affections of a single strapping construction worker with—get this—$50 million! Cha-ching! And even though this idea sounds a lot like The Bachelor Show, I've heard Fox has some sort of surprise twist ending. Well, whatever it is, I'm just happy to see Hollywood getting back to what it does best: giving true love a chance to bloom.
Speaking of The Bachelor Show, someone should give the first girl who lost another chance at romance. She was so special.
Just like basketball, football, and trout seasons, Awards Season is now upon us, so get your hot dogs and score cards and prepare for some hard-hitting awarding. A word to the Academy: bring back Billy Crystal!
Item! There's a new film about a piano-playing Holocaust survivor in Poland, and it's been getting a lot of critical acclaim. It's directed by Roman Polanksky, who's best known for What Ever Happened To Rosemary's Baby? Roman seems to be getting a little more personal in this one, and I love it. I wish he would make more movies back in the old U.S. of A. After 9-11, we could use someone like him back on our shores.
Attention Jackie readers! Does anyone know when the new Star Trek movie comes out? It's an even-numbered one, so it should be great.
Item! Sabrina The Teenage Witch is now going to be Sabrina The Teenage Wife! That's right, actress Melissa Joan Hart got engaged to a rocker recently. I'm not sure what band he's with, but they must go down like honey since he snagged the honey-blonde thespian!
Hey, I just thought of this: If Melissa Joan Hart married somebody with the last name "Attack," she'd be Melissa Joan Hart-Attack! That'd be a hoot.
Say, did anyone catch Man Vs. Beast on Fox? Boy, was it something! SPOILER ALERT: If you don't want to know who won what, you should skip ahead to the next item. Are you all gone? Okay. First, the Japanese eating champion was no match for a grizzly bear when it came to eating 60 hot dogs. Nor were 44 little people a match for an elephant when it came to pulling a jumbo jet. But striking a blow for the humans was grand-master Gary Kasparov, who narrowly defeated a wild boar in chess. Just when I've lost faith in Fox, they pull out a show that answers a big "what if?" for every American.
Item! Some people say Dr. Phil is a straight shooter. Me, I've always found him rude and unsympathetic. According to some reliable sources, though, Dr. Phil is a Gloomy Gus because his wife nags him from the moment he steps in the door to the moment he goes to sleep. So next time he lays into a guest on his show, I guess I should be a little more understanding and realize where that anger comes from.
Item! I called to order my tickets to see Saline Dion perform at Ceasar's Palace In Las Vegas, and after just 75 minutes on hold, I got through. Let me just say that March 26, 2005, cannot come fast enough. If you happen to be there that night, look up to row YY, seat 81, and you'll see one very happy man.
Well, that about wraps it up for another edition of The Outside Scoop. Remember, if the winter blues are getting you down, Dr. Tinseltown has the Rx for the blues. Just take two doses of Hollywood magic and see if you don't call him in the morning shouting at the top of your lungs, "Thanks, doc!"
Jackie Harvey graduated from Viterbo University with a degree in English literature in 1990. After honing his writing and copy-editing skills at The Sunshine Shopper, he became The Onion's entertainment columnist in 1994, replacing the outgoing Archie "Arch" Danielson. Currently, Harvey writes his regular column, "The Outside Scoop," as well as his blog, "Harveywood!"