WASHINGTON, DC—The White House denied rumors of wrongdoing by anyone named Karl Rove Monday, saying the alleged deputy chief of staff does not exist.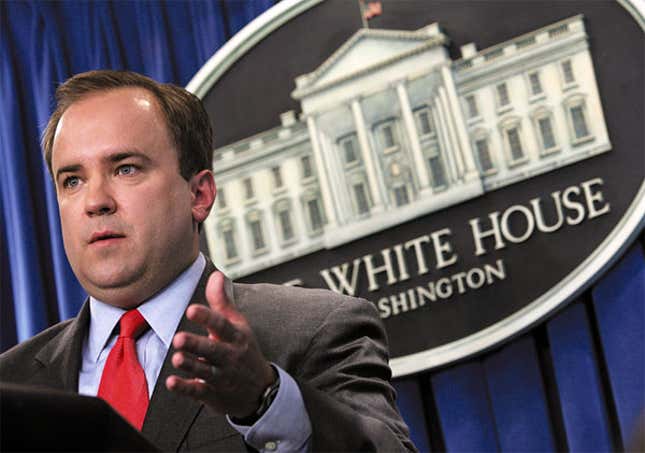 This Week's Most Viral News: September 22, 2023
"To my knowledge, no one by the name of Karl Rove works for this president, his staff, or for that matter, anyone on earth, since he is not a real person," White House press secretary Scott McClellan told reporters Monday.
Despite White House denials, allegations have surfaced in recent weeks that Karl Rove is the man who leaked covert CIA operative Valerie Plame's identity to the press. He is rumored to be President Bush's senior advisor, chief political strategist, architect of the president's 2000 and 2004 election victories, and the current deputy White House chief of staff, as well as a frequent guest on televised political talk shows.
"None of these allegations are supported by the facts," McClellan said. "The opponents of this administration have created a mythical figure in order to discredit the president. All they have done is divert attention from the important work at hand—the war in Iraq and the war on terror. In doing so, they have dishonored the sacrifices of our brave men and women in uniform."
"This time," he added, "the Democrats have gone too far."
According to fringe journalist Lou Dubose, author of Boy Genius: Karl Rove, The Brains Behind The Remarkable Political Triumph Of George W. Bush, Rove was born Dec. 25, 1950 in Denver, CO. Dubose alleges that Rove lived in Colorado with his family until 1963, when he moved to Salt Lake City, UT. According to Dubose, the shadowy figure entered politics in college, quickly moving through the ranks to become the chairman of the College Republican National Committee at age 22.
[pagebreak]
The White House has called such reports "nonsense."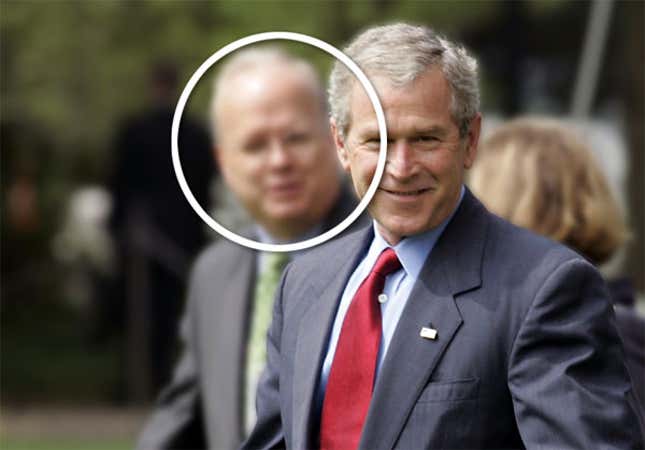 McClellan reiterated his denial of Karl Rove's existence 33 times during the press conference. When pressed, he distributed a list of "real, actual political figures about whom I'd be happy to comment." The list included only President George W. Bush and Secretary of Transportation Norman Y. Mineta.
Rumors of the figure's existence were given a boost early this month when, as part of the official investigation into the CIA leak, a Time magazine reporter named Rove as the source of the leak.
"This is a very clever fiction concocted by those on the other side of the aisle," Vice President Dick Cheney said. "It's preposterous at its core."
The phantom advisor has come under heavy fire in recent weeks from critics of the administration, who say he should be fired for his role in the scandal. President Bush has pledged that anyone in his administration found to be involved in the CIA leak will be dismissed.
"There is no such organization as the CIA," McClellan said. "This is tinfoil-hat stuff."
Initially demanding that the alleged Rove be fired, Democrats say they are now focusing their efforts on proving the figure's existence.
"I believe this deputy White House chief of staff is real, despite White House claims to the contrary," Senate Minority Leader Harry Reid (D-NV) said. "But to disprove this wild ghost story, we must begin an exhaustive fact-finding mission, for which I pledge all the time and resources of the entire Democratic party."