WASHINGTON, DC—Government documents declassified today reveal that President Bush was briefed last summer of "a substantial risk" that Vice President Dick Cheney would shoot an elderly male in the face sometime in the next several months.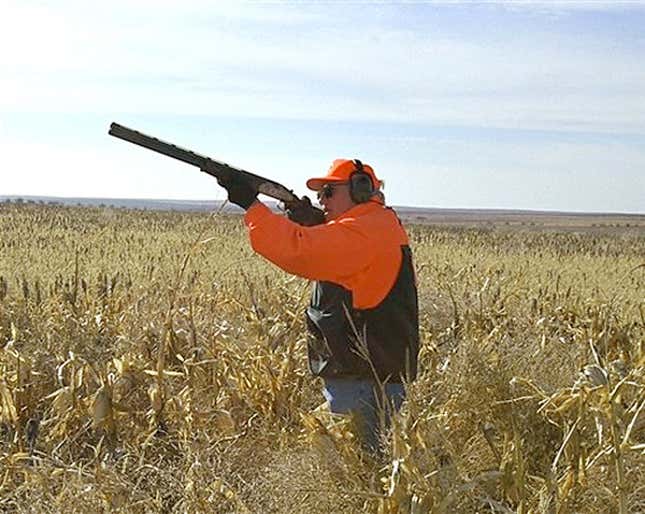 This Week's Most Viral News: September 22, 2023
In a Presidential Daily Briefing given to Bush in August 2005, the CIA warned that the vice president was a potent threat to the senior population at large, and in particular "possessed the capabilities and intentions to spray a senior citizen with projectiles fired from a shotgun or other weapon." A second brief identified the population at risk as those "between 70 and 80 years of age," and warned that the vice president posed the greatest threat to "seniors in close proximity to the vice president when he is armed."
The brief, which urged the White House to take "the most thorough possible precautions to disable this threat to the faces, necks, and chests of the nation's elderly," was issued a full six months before the events of Feb. 11.
The emergence of the document is causing many to question whether Bush and his staff adequately understood or appreciated the the risk posed by Cheney.
"To learn that the president's own people advised him in advance of the strong likelihood that Cheney might spray a helpless geriatric victim with bird shot, and still he did nothing, brings to light very serious concerns about this administration's Cheney-containment policies," said Victor Steinberg, director of the Froman Institute, a D.C.-based organization that monitors vice-presidential violence.
Further investigation revealed that reports of potential Cheney violence have surfaced since the early '90s, but were given higher priority in the Clinton Administration. In January 2001, outgoing Clinton Administration officials made specific warnings to Colin Powell, emphasizing the vice-presidential threat.
In a statement released Monday, White House press secretary Scott McClellan pointed to the number of times that random Cheney attacks have been prevented or stopped by the administration.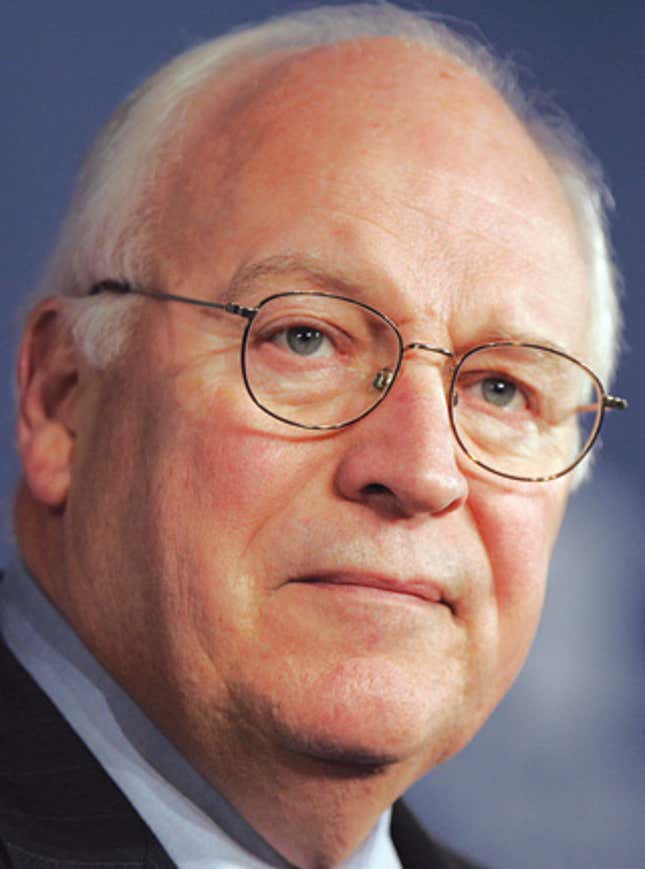 "The president routinely deals with any number of reports concerning the vice president's assaults on our nation's elderly, such as ear-biting, clubbing, or in one case, the hurtling of a photocopier," McClellan said. "In each case, the president has seen that appropriate steps are taken, whether that means close monitoring of the vice president, adjustments in his medication, or the removal of heavy equipment from his offices, to ensure the safety of those around him."
"We assure you that protecting senior citizens from vice-presidential shotgun blasts was, is, and will remain the highest priority of this administration," he added.