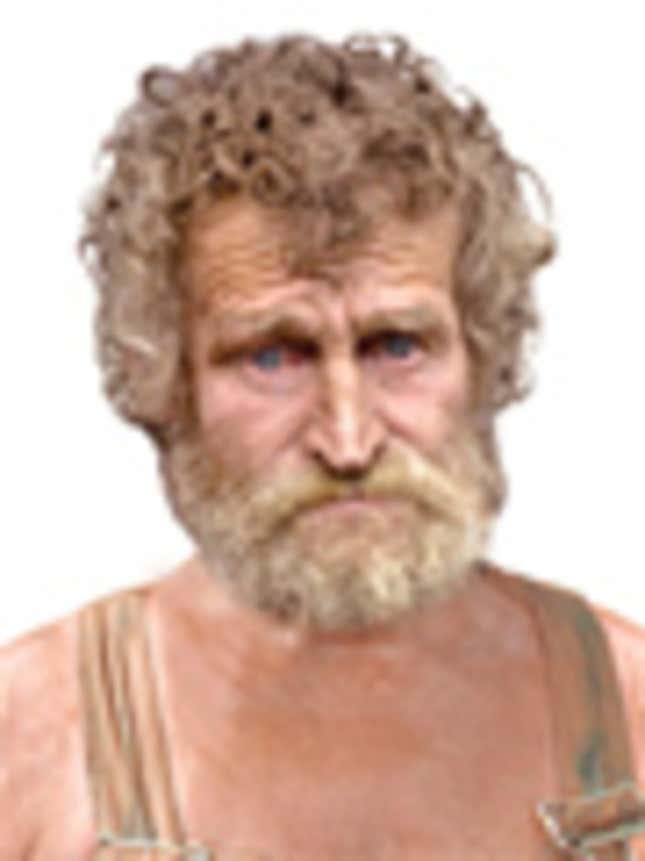 I picked up one of our fine city's newspapers from underneath the wheel of a fruit cart last week and saw a fascinating article about our current economic situation. If I read it right—and there is a chance I was simply crazed with hunger at the time—the country is in for some hard times because of a rash of bad loans. Well, I must admit I was flabbergasted by this news. If this is indeed the case, and more people are finding themselves without the means to pay for their housing, then why hasn't there been an uptick in people who, like me, can clothe themselves in naught but pickle barrels?
Have our once-noble homeless abandoned their most sacred tradition so flippantly? Has this great nation lost her teeming, pickle- barreled masses?
I have traveled a long road to get where I am today. At one time I was, like you, a railroad tycoon with a fortune at my fingers. But Fate is fickle, and a series of bad investments caused me to lose everything—my shiny, chauffeured roadster, my marble-columned mansion, even my fine English suits. All gone. I was destitute, so I did what any responsible citizen in my position would do. I went to the nearest five-and-dime, found a pickle barrel, affixed a pair of leather straps to it, and began my life anew as a wandering vagrant.
To don a pickle barrel was my lot, and by God, I wore it proudly. My barreled brethren and I felt no shame in being homeless. Back then, all we needed to be happy was a pickle barrel to call our own, the occasional discarded cigar butt, and perhaps a handful of dimes we had earned from an afternoon of selling pencils. We may not have had houses or shoes, but at least we knew our place.
But over the years, a disturbing number have abandoned the pickle barrel for the flashier attire of patched trousers with suspenders and shoes that expose their big toes. I am ashamed to say some of my closer companions even stopped growing their wiry beards in perfect ovals around their toothless grins. Yet, hoping they would see the error of their ways, I kept faith and, also, hundreds of discarded pickle barrels I could resell later for a handsome markup.
Then, just last week, I found myself in an unfamiliar part of town with a familiar rumbling in my stomach and began my search for a can of beans I could cook over a boot-fire and eat, before wearing the discarded can as a hat while picking my teeth clean with a perfectly intact fish skeleton. It took a while, as it seems fewer and fewer people these days are carrying crates of tinned food on their bicycles, where even the littlest bump in the road can send a hearty canned stew flying. Also, my barrel does not make it easy to bend over and pick up items from the ground. After much searching, I happened upon a queue forming at a local church. Surely the pious would let me know where I could get my evening's victuals.
Instead, they greeted me with alarming hostility, and I was told that if I was going to make sport of their misfortune, then I had better go elsewhere or suffer a beating. Why, I was bedeviled with confusion. What misfortune could possibly have befallen such well-dressed, church-going gentlemen, clad in the finest of cotton shirts, which bore decorations and slogans like "No Fear," "Super Bowl XXX," and "Boyz II Men"? Why there was not a pickle barrel among them, and yet shockingly they claimed to be homeless themselves!
"Well, rejoice, my wretched companions, for I have pickle barrels enough for all of you!" I exclaimed. "Never again will you be mistaken for decent house owners!" But the crowd perceived my presence before them to be "cutting," and I was at once beaten bloody and thrown to the curb. In the kerfuffle, I fear I lost my barrel's cork, and was forced to flee the place in a highly immodest fashion.
Apparently, these ruffians lost their manners with their homes.
After a restless night in the church basement, I awoke at the crack of dawn and ran down to the train yard to seek the counsel of my old friend Handsome Joe, the Hobo King. He has no subjects, but that doesn't make him any less royal in a soiled tuxedo and a top hat with the lid partially detached. I told him what had transpired, and he agreed that the traditions of the proud homeless must be kept alive. Then he fell asleep with a loud, whistling snore.
I sit here now, surrounded by iron hoops and wood, the last of a dying breed. Perhaps the fault lies not in the individual. Rather, it may lie in a society that values a system in which pickles are stored in glass jars and shipped in cardboard boxes. How is one to clothe oneself with a glass jar? Is one to sleep in a cardboard box?
Perish the thought.