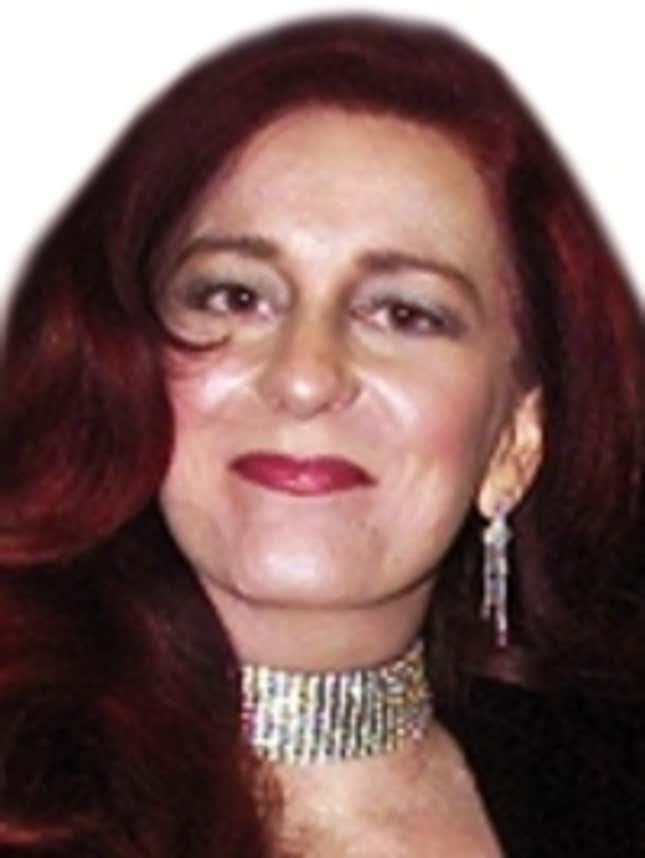 I say goddamn! It ain't but once or twice a year the Brown clan get together. Every time, we swear up and down it's gonna be a brand new bag. But every time, somebody gotta be stupid and start with the arguing. Why, I say whyyyy, it gotta be this way? Can't this family get together and have a funky good time?
Come on, now. Can you hear me? Let's enjoy a nice dinner, without all the cussin' and feudin'. Don't you realize that I love you? Brothas and sistas, cousins, sista-in-law, Danny Ray's girlfriend Tracy—I really look forward to seeing, to being with the ones that I love. So sit on down, Clyde, and tell Tracy you sorry for that crack about her weight. I can't hear you. I can't hear you. That's better.
This Week's Most Viral News: September 22, 2023
You know, you could help out a little, Mr. James Brown. Mr. Soul Brother No. 1, the Godfather, Mr. Dynamite, you could back me up. Yes, you the man who brought us such hits as "I Got You," "Try Me," and "Super Bad," but that ain't no reason you can't lift a finger to help out around here. You the hardest-working man in show business? Please. You the laziest motherfucker sitting in the living room. Watching the television, making fun of Danny Ray, makin' everyone grumpy. Is that what you call a groove now? Get up offa that thing, move your soul-powered ass out to the entryway, and bring in a roll of paper towels.
Quit crying, James Jr. So your father took a swing at your mother, ain't no thing. With God as my witness, we're gonna have a funky family reunion this year if it kills me. What this family has been doing to itself is a damn shame. Every time I think about it, I wanna jump back, uh, jump back into bed. This family makes me sad. I only ask that we love each other right and get funky when we blessed enough to have the chance to share time together. Is that so much to ask? This family has got to get it together, I say.
Now, listen here. James, don't you mind about Clyde chewin' with his mouth open, unless you want a fine. Let's enjoy this dinner I made. That's right, I worked hard to make these mashed potatoes. I worked hard to make this jerk pork. Well, maybe next year we'll just order out something down from Hipster Avenue. No black-eyed peas, no collard greens, and no Mobile gumbo. I know, Bobby, you love soul food, so you gonna have to stop acting like a damn fool if you want any more of my cookin'. Uh! Say what? Four-time. Heeyeaaahhh!
Family members. Children. Danny Ray's girlfriend. Right now, I'd like to take it down a little bit. I wanna talk to the ladies. Ladies, are you listening? All you beautiful women—and you know you beautiful, too. There comes a time, you gotta stop your fussing and fighting. These men is bad enough, without us sensible folk getting down in the dirt with them. So please, please, please will y'all stop arguing? God bless you. Thank you very much, ladies. I love you.
James, I know you like to make things hot, but dinner table ain't the place to turn it out. Just look over at Jabo. He over there sweet as can be, passing the biscuits, using his napkin, bouncing your granddaughter on his knee. Can we all give the drummer some recognition? I said, can we give the drummer some? That's more like it, ah yeah. Give it to him one more time. Ha ha, Jabo Starks everybody, you all could learn a valuable lesson from him.
Now, everybody remember what you promised me? After dinner we all gonna have a little coffee and talk about old times. Someone gonna tell the story about the time James was sleepwalking. Someone betta' tell the story about the time the bucket of paint fell on Danny Ray. Then we gonna get funky, gonna pour some Night Train, start flipping over, won't be able to imagine what we have or haven't done—right, James Jr.? Ain't no thing if your father cuss your mother. Let him cuss me. Part of love. I want this family reunion to smoke. Is everybody finished with your meal? Okay, I'm gonna count it off, then I'm gonna clear these dishes. Can I count it off? One… two… three… Now, hold on, now, lemme lay the thing on you, now. One… two… You guys are messing with my head now. Gimme that plate. Said gimme that plate. I told you I was gonna take it. Now, get on up and head in the other room and take your coffee with you. Yeah! Now we together.
Maceo! I said Maceo! Uh, Maceo! Don't just keep saying "what," boy. Go get that pecan pie out the kitchen. Take it into the living room. We gonna have a funky good time, and I don't want you starting off before everyone. Bring the pie here. Right here. Everybody grab a piece—don't be greedy now. We family, after all. There's enough of this pie to go around. That's right, y'all. Enough pie for all! Pecan pie! Mother-made pie! Good pie! Damn good!
Okay, let's get funky like we used to in the old days. You remember those times, Marva, don't you? Uh! We'd laugh and drink wine hoooooo! and tell all the old stories after a nice dinner. Nice dinner of chitlins. Uh! I just want things to be like that again. Now, everybody, let's just forget all that stuff and make it funky in here. Hooo! Everybody clap your hands. I said clap your hands! Uh-uh-uh-uh! Do it like ya mean it.
Bobby! Move your chair outta the way and let your brotha get down. This family gonna be the death of me. I swear to God it's true!