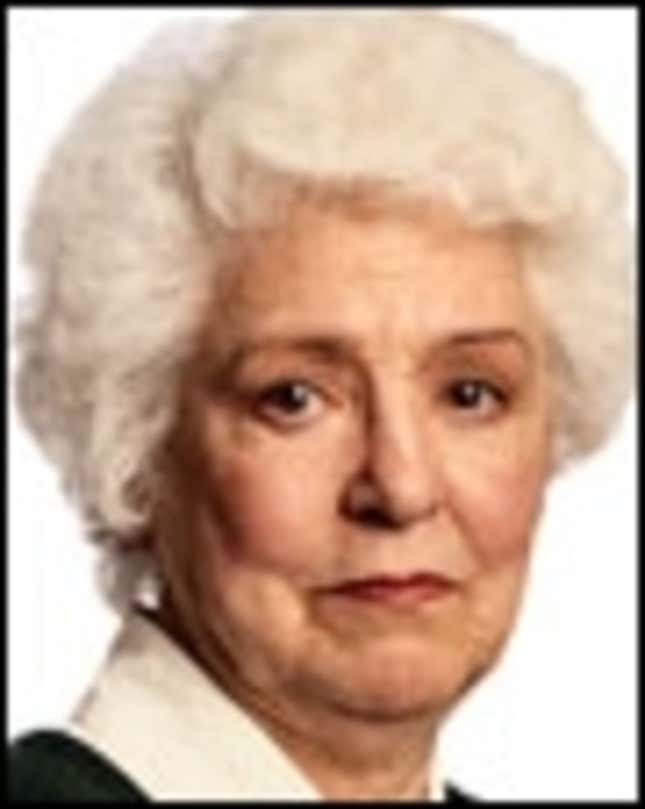 Like many people, I enjoy pornographic movies. But I've got a major bone to pick with the actors. It's gotten to the point where you can't watch a porno without being inundated by swearing. I can't tell you how many times I've tried to enjoy a hardcore sex scene, only to have it ruined by the participants screaming, "F– my p–" and, "Oh, yeah, suck my big, hard you-know-what, baby." Is it really necessary to resort to such foul language?
This Week's Most Viral News: September 29, 2023
It would be one thing if the potty-mouthed performers were just the men. Everyone knows men, especially creative types like actors, can be a little rough around the edges. But, sadly, most of the cussing comes from the ladies. From the moment the delivery man unzips his fly to the moment he finishes all over her face, every word out of these ladies' mouths is "F– this" and "F– that." Can't I make it through a single triple-penetration scene without hearing things like, "F– my tight C-word with your huge blankety-blank, you big, black you-know-what"?
The swearing isn't limited to the lovemaking scenes, either. It's everywhere. If a fellow is playing a hard-boiled private eye sent to investigate a strip club, you'd better believe he's gonna drop a few F-bombs while interrogating the club owner. Thankfully, my husband Marv fast-forwards through the plot so we don't have to hear any more vulgarity than is absolutely necessary.
Whatever happened to subtlety and innuendo? Back in the old days, people in the movies conveyed their lascivious thoughts with a smile, a wink, or a certain look. If you found yourself bent over a breakfast bar in a see-thru nightie, and a rugged, sweaty electrician walked in, it didn't take a stream of four-letter words to encourage him to make love to you from behind. Just the look in your eyes would tell him, "I bet you have a large ding-dong. Put it in me."
Don't these filmmakers realize that an actor can easily get his or her point across without dirty words? If, for example, a woman wants to fellate a gentleman caller, she can simply say, "I want to suck on your dingle." Or "Can I please lick your winkie?" That's so much preferable.
If I ever used that sort of coarse language around Marv, he'd be shocked and turned off. He wouldn't respect a gal who didn't have the decency to use proper English when she wanted him to stick his business where the sun doesn't shine. And I can't say I blame him.
Sometimes, I think these porn actors just weren't brought up right. Believe me, I know how tough it is to raise kids. Kids are exposed to bad language everywhere these days. But you can bet that when my boys ask their girlfriends to spread their hoo-hoos wider, they do it without all the vulgarity. It doesn't come easy or without a lot of soap, but that's the price you pay to raise children you can be proud of.
Porn actors have a responsibility to their younger fans. There are impressionable young kids watching these videos, and the people up there on that screen need to be aware of that. They need to realize that the things that come out of their mouths have as much of an impact on those kids as the things that go in them.
Perhaps some of these folks need to go back to acting class and learn to not say the first expletives that enter their heads. Since when did panting or screaming, "Oh, my goodness!" or "My word!" not satisfactorily convey sexual excitement? It was good enough for my generation, and it should be good enough for the people of today.
Ultimately, it's not the actors who need to be taking responsibility. It's the studios. They're the ones who are truly in a position to do something about this ever-worsening problem. I've been writing letters to leaders of the adult-movie industry for years, asking them to tone it down or release special-edition tapes for viewers who'd like to enjoy the sex without having to put up with all that cussing. It wouldn't be difficult: The vocals for many of these movies are re-recorded later in a studio, anyway.
So far, my efforts have been for naught. I've written the president of Wicked Pictures five times already, but have gotten no response. Same thing at Vivid Video. Someday, I'll win this battle. But in the meantime, I've decided I'm no longer putting up with it. Next porno I rent, I'm going to turn down the sound and turn up the hi-fi playing a nice bossa-nova record. I'll watch, but I won't listen.