OBERLIN, OH—According to a study released Monday, women—once empowered primarily via the assertion of reproductive rights or workplace equality with men—are now empowered by virtually everything the typical woman does.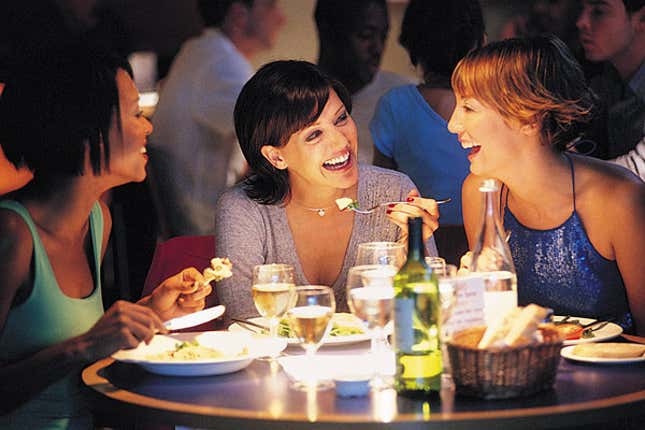 This Week's Most Viral News: June 9, 2023
"From what she eats for breakfast to the way she cleans her home, today's woman lives in a state of near-constant empowerment," said Barbara Klein, professor of women's studies at Oberlin College and director of the study. "As recently as 15 years ago, a woman could only feel empowered by advancing in a male-dominated work world, asserting her own sexual wants and needs, or pushing for a stronger voice in politics. Today, a woman can empower herself through actions as seemingly inconsequential as driving her children to soccer practice or watching the Oxygen network."
Klein said that clothes-shopping, once considered a mundane act with few sociopolitical implications, is now a bold feminist statement.
"Shopping for shoes has emerged as a powerful means by which women assert their autonomy," Klein said. "Owning and wearing dozens of pairs of shoes is a compelling way for a woman to announce that she is strong and independent, and can shoe herself without the help of a man. She's saying, 'Look out, male-dominated world, here comes me and my shoes.'"
Eating energy bars specially fortified with nutrients "for women" has become a feminist trend, as well.
"Unlike traditional, phallocentric energy bars, whose chocolate, soy protein, nuts, and granola ignored the special health and nutritional needs of women, their new, female-oriented counterparts like Luna are ideally balanced with a more suitable amount of chocolate, soy protein, nuts, and granola," Klein said. "Proto-feminist pioneers like Elizabeth Cady Stanton and Susan B. Anthony could never have imagined that female empowerment would one day come in bar form."
Whereas early feminists campaigned tirelessly for improved health care and safe, legal access to abortion, often against a backdrop of public indifference or hostility, today's feminist asserts control over her biological destiny by wearing a baby-doll T-shirt with the word "Hoochie" spelled in glitter.
"Don't tell this bitch what to do," said Kari Eastley, 24, a participant in the Oberlin study and, according to one of her T-shirts, a "Slut Goddess." "I wear what I want when I want, and no man is going to tell me otherwise. We're talking Pussy Power, baby."
Other acts of empowerment include gossiping about the sexual proclivities of male acquaintances, lunching with other women in small groups, taking calcium-rich antacid tablets, and reading The Nanny Diaries.
The study also cites the act of pumping one's raised fist in a gesture of female solidarity against the oppressive forces of air pressure.
"Nearly 90 percent of study participants have done this at least once in their lives, often accompanying their action with the exhortation 'You go, girl!' or, simply, 'Whooooooo!'" Klein said.
Perhaps most remarkably, the mere act of weight gain is now regarded as a feminist act. Though some women express reservations about the negative impact of obesity on one's health, overweight women display a level of assertiveness, or "sassitude," that thinner women lack.
"Women who proclaim themselves 'large and in charge' refuse to be bound by traditional notions of beauty and health," said Carla Willets, a Vassar College women's-studies professor. "They love themselves for who they are, something no 'normal-sized' woman could possibly do."
"Of course, women can be empowered by losing weight, too," Willets added. "Pretty much any change in weight—up or down—is empowering."
Klein said empowerment is now accessible to women who were long excluded.
"Not every woman can become a physicist or lobby to stop a foundry from dumping dangerous metals into the creek her children swim in," Klein said. "Although these actions are incredible, they marginalize the majority of women who are unable to, or just don't particularly care to, achieve such things. Fortunately for the less impressive among us, a new strain of feminism has emerged in which mundane activities are championed as proud, bold assertions of independence from oppressive patriarchal hegemony."
Long Beach, CA, resident Jeanne Bradley was recently given a special commendation by the city of Los Angeles for regularly attending WNBA games.
"From midnight cheesecake noshers to moms who don't fool around with pain, feminist achievement covers a broad spectrum," said Bradley in her acceptance speech. "It is great to be a female athlete, senator, or physician. But we must not overlook the homemaker who uses a mop equipped with convenient, throwaway towelettes, the college co-ed who chooses to abstain from sex, and the college co-ed who chooses to have a lot of sex. Only by lauding every single thing a woman does, no matter how ordinary, can you truly go, girls."