Earthquake Machines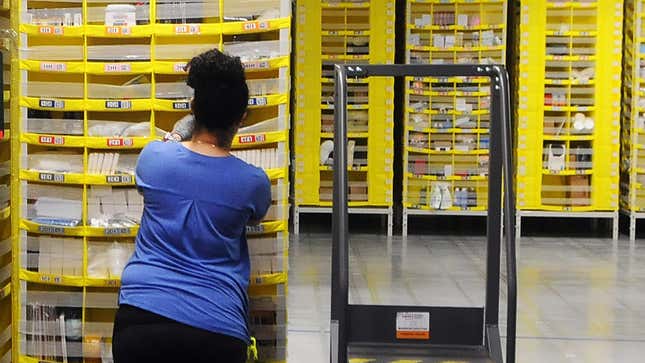 No one knows why Amazon randomly generates tremors throughout its fulfillment centers, only that you're not getting paid for re-shelving 10,000 square feet of sneakers.
The Same Things They Do All The Other Days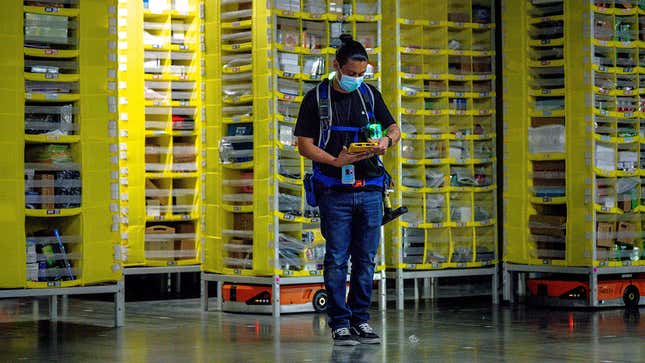 A real successful company like Amazon isn't going to let its employees off the hook of exploitation 364 days of the year.
Fewer Spots To Pass Out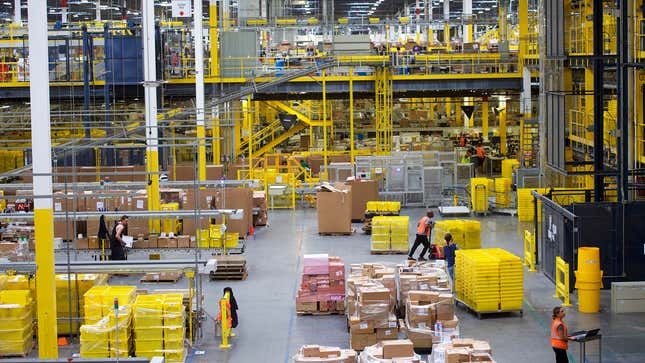 Peak staffing and expanded inventory means much less floor space to faint.
Christmas Music Pumped Into The Shipping Center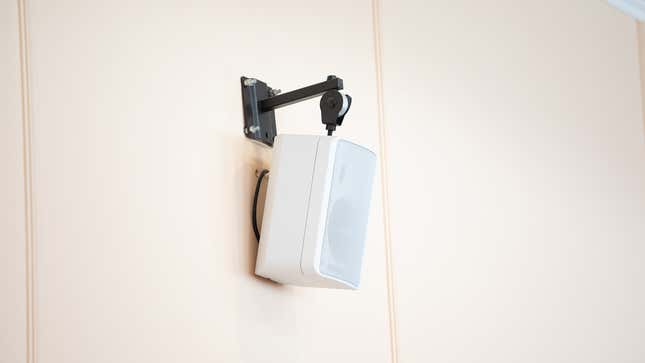 Come on, it's not even December yet.
Marking Them 50% Off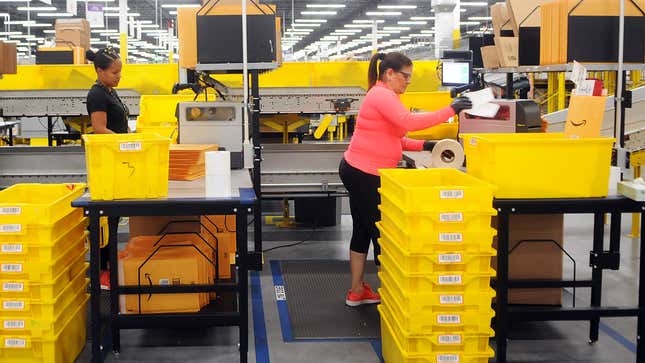 Amazon clearly doesn't value their employees if they are selling them for such deep discounts.
Ringing The Bell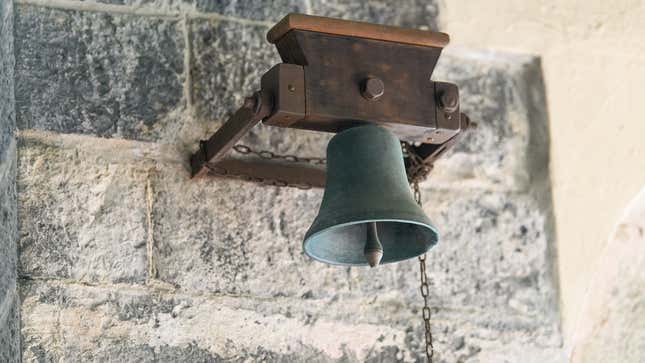 Workers aren't sure what they're supposed to do when they hear it, and that's the scariest part.
Entire Workforce Required To Split Single Bean For Dinner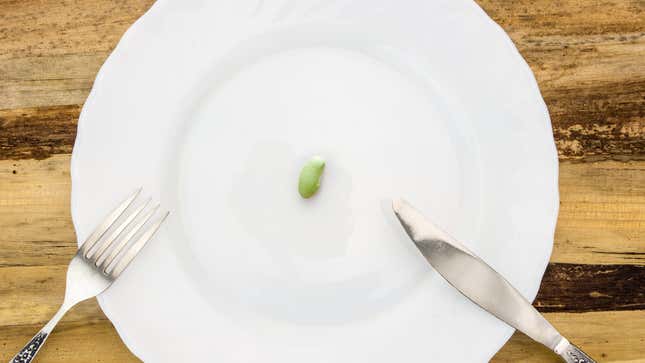 Sharing a paper-thin slice of a single lima bean is particularly galling when workers are clearly able to see Jeff Bezos through the nearby window enjoying a feast of steak and goose pie.
Makes Them Carjack Their Delivery Vehicles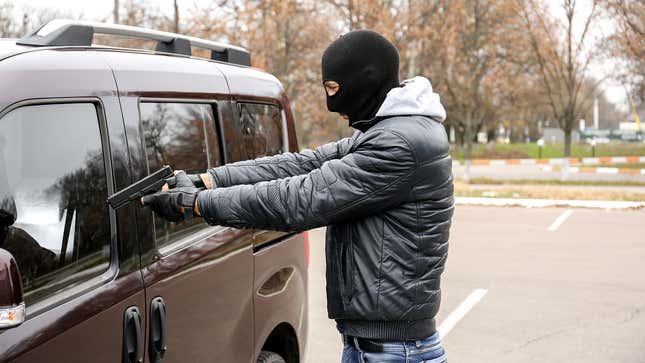 Facing a shortage of package delivery vans, Amazon has begun requiring workers to provide their own by giving them a handgun and a ski mask and wishing them good luck.
Jeff Bezos Wife Contest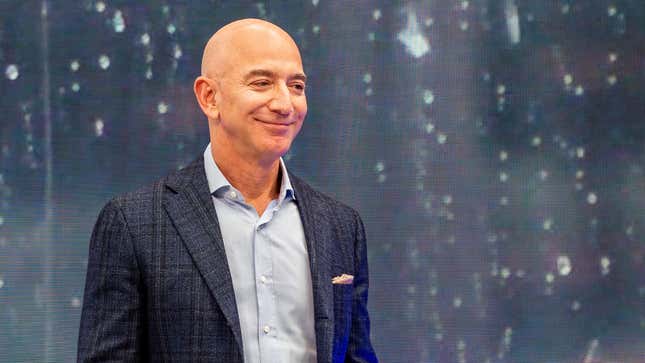 As if working grueling 16-hour shifts with no breaks weren't humiliating enough, every black Friday, Jeff Bezos lines the every worker up and picks that year's bride.
Robots Get Time Off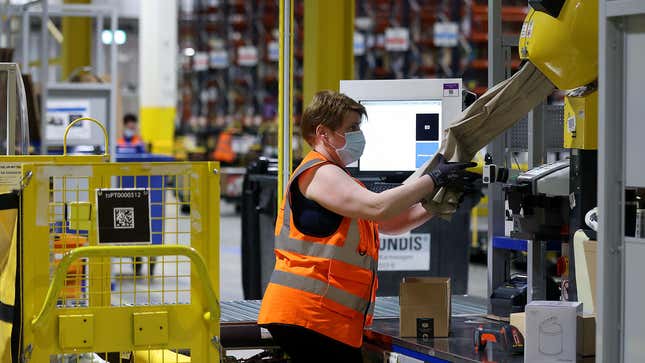 Thousands of fulfillment center robots have generous time off, leaving additional transport and sorting tasks to already-exhausted human workers.
Workers Forced To Urinate In Cranberry Sauce Can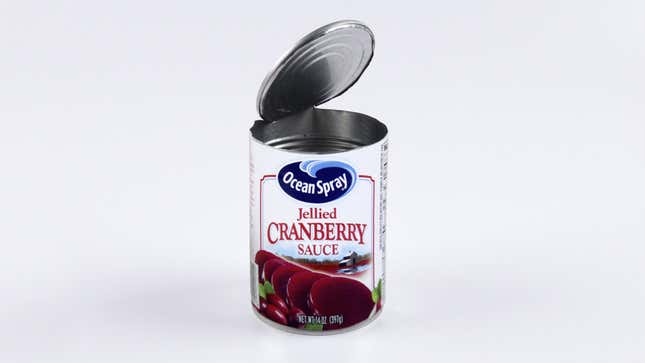 While management has claimed this adds a festive bent to Black Friday, workers would still overwhelmingly prefer actual bathroom breaks.
Speaking To Them In Bleeps And Bloops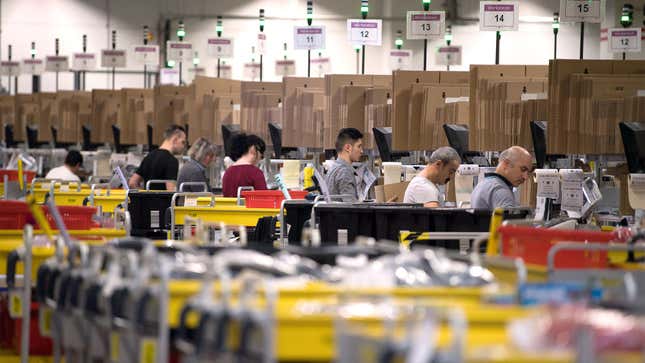 Amazon cannot, in good faith, argue that they don't treat their workers like robots when they only communicate to them using onomatopoeiac machine sounds.
Ask Them To Help Jeff Bezos Move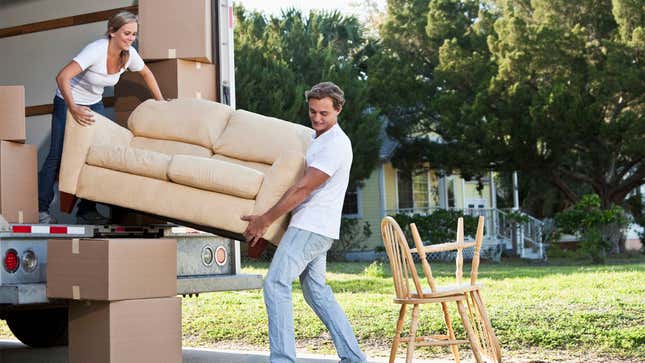 No matter how much he apologizes, it's just plain rude that Bezos didn't hire a mover, told his employees about the move on short notice, and roped everyone into helping move that heavy sleeper sofa through that tight hallway.
No Hugs For Doing A Good Job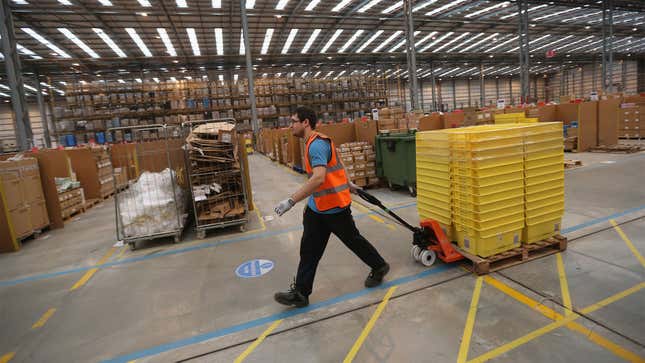 Despite relying on these workers to make the almost $2 trillion company function, Amazon workers are not even given a congratulatory hug to let them know that management is proud of them and they are loved.
Using Workers As Drones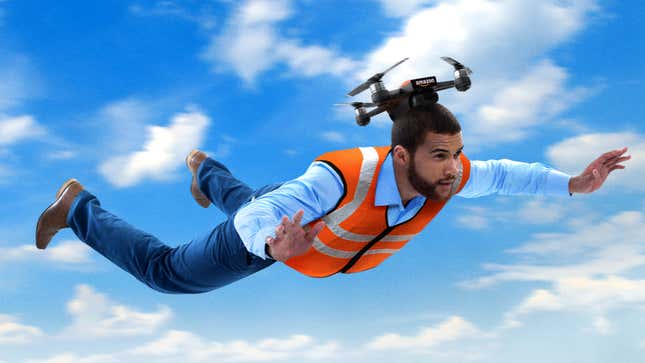 In order to increase efficiency, Amazon has been known to surgically implant propellers into its employees' backs so they can be used as delivery drones by the company.
Their Human Teeth Deal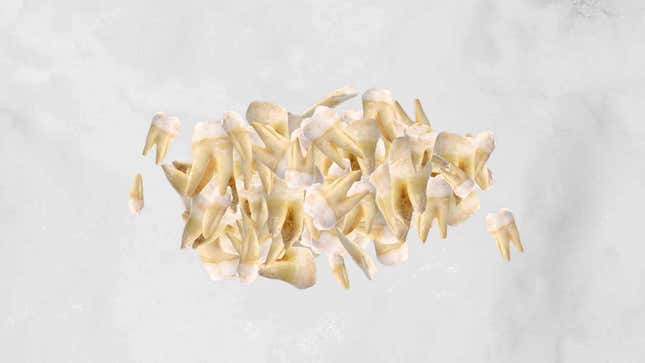 While we can't prove thousands of discount teeth came from workers, there's no way Amazon would be able to advertise a human tooth sale for 10 days straight if they weren't.
Distracting OSHA Rep With Tom Clancy's Jack Ryan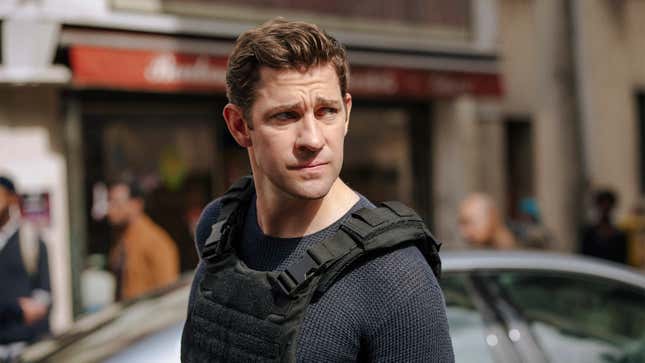 Workers have little chance of having their grievances heard when the OSHA inspector is locked in a conference room watching Tom Clancy's Jack Ryan on the warehouse manager's laptop.
Makes Them Pay For Everything You Buy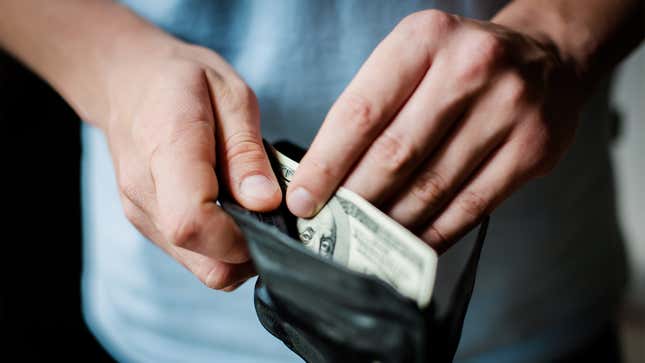 Where do you think those sales come from? You think Amazon's bottom line takes the hit? You're out of your mind.
Giving Workers A Free Fire Kindle Fire Tablet If They Kill Their Pro-Union Colleagues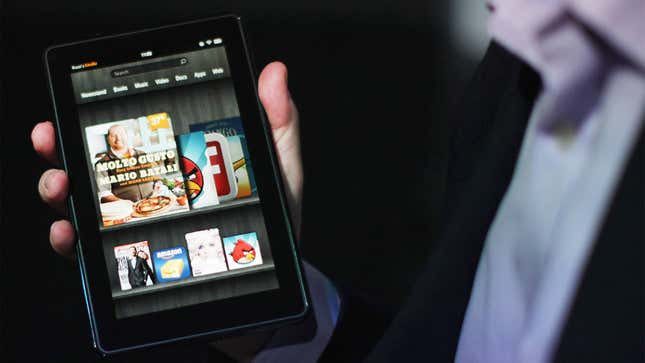 Anyone with a rudimentary understanding of labor laws can confirm that this is an illegal union-busting tactic.
Setting Up Self-Surgery Stations For Workplace Injuries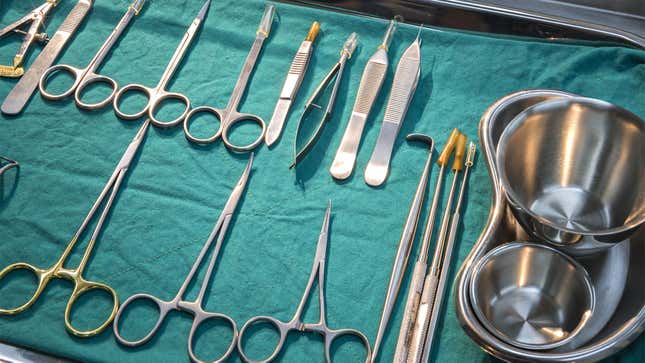 Instead of spending money on professionals who can administer first aid, Amazon forces workers to perform their own medical treatment to save the company time and money.
Labels The Slow Ones As "Drone Meat"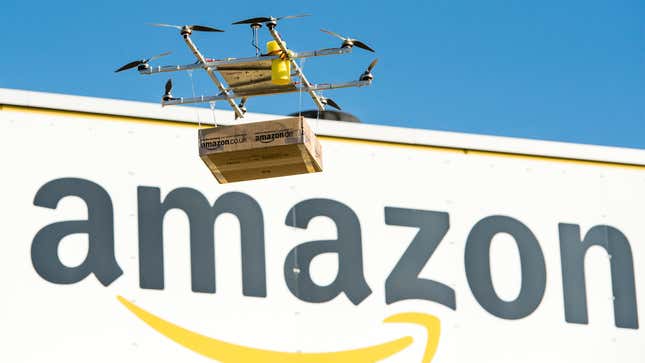 Yes, Amazon drones are entirely powered by human flesh, but that doesn't mean they have to use their workers.
Forced to Witness The Blatant Commercialism Of The Holiday Season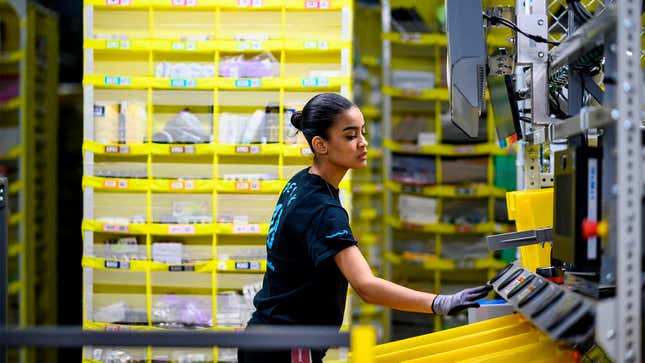 Always a bummer when you're not on the receiving end of things.
Mandatory Hot Coal Breaks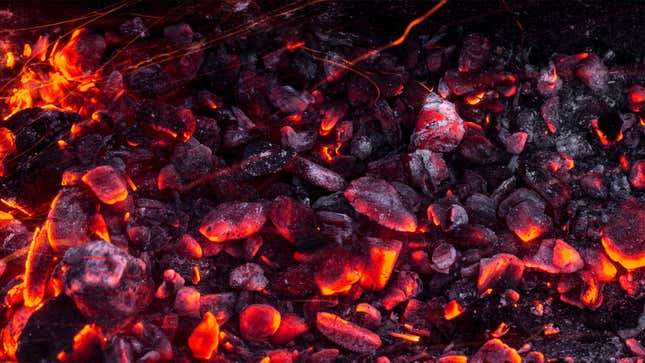 Black Friday is hard enough without Amazon forcing workers to remove their shoes and stand on hot coals every 30 minutes.
Must Fight Robots For Jeff Bezos's Pleasure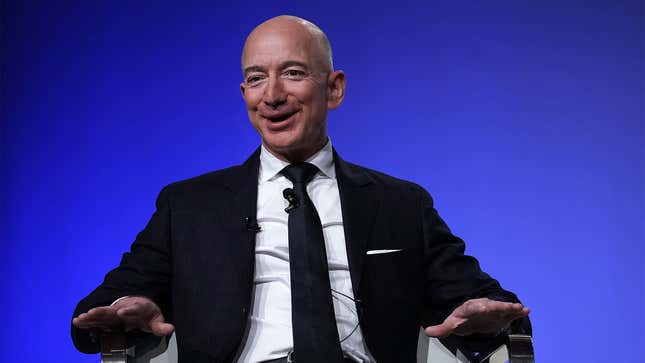 Employees are regularly subjected to gladiator battles against fulfillment robots for nothing more than CEO Jeff Bezos's amusement.