BOSTON—As the long-running Yankees–Red Sox rivalry nears the end of its 104th season, the popular feud that once provided fans with visceral, emotionally charged drama, larger-than-life heroes and villains, and compelling subplots carefully woven throughout its overarching story arc could only offer those who tuned in last weekend a series of five baseball contests between two American League East teams vying for first place.
"This rivalry has stayed fresh and unpredictable for a long time, and gave us a lot of memorable moments, like the trade of Babe Ruth, the heroics of Bucky Dent, and Curt Schilling's bloody sock, but lately it has resorted to using recycled content from its own history," ESPN analyst Buster Olney said, referring to this past weekend's devastating second-half Yankee sweep lifted directly from the 1978 season. "It has simply run its course."
The first 100 seasons of the rivalry were carefully crafted to build toward one defining moment, which occurred in the 2004 AL finale when the luckless but lovable Red Sox finally defeated the rich, cocky but undeniably talented Yankees in the ALCS before winning the World Series and ending the "Curse Of The Bambino" story thread that was written into the series in 1918. Experts, however, suggest that since that moment, the rivalry has struggled to regain the dramatic tension and nuanced conflict that was once intrinsic to meetings between the two teams.
"Plot points such as Wily Mo Pena's multi-hit game, Johnny Damon's much-heralded 'third return' to Fenway Park, and [Red Sox third-baseman] Mike Lowell's unlikely statistical dominance over Mike Mussina are simply not resonating with the fans the same way that Pedro Martinez grabbing Don Zimmer's head and throwing him to the ground once did," Peter Gammons said. "Fans are growing weary of having every game end the same exact way—the third and final out of the ninth inning being recorded."
"I guess the one big story you could take from this series is that Friday night's matchup, at nearly five hours, was the longest nine-inning game in major-league history," Gammons added. "And believe me, I felt every minute of it."
G/O Media may get a commission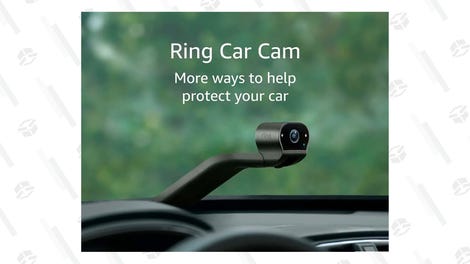 Sensing that things needed to be shaken up, the Yankees brought veteran Bobby Abreu onto the cast as a midseason replacement for right-fielder Gary Sheffield. However, while Sheffield was a central figure in many conflicts—including the 2004 episode in which he took a swing at a Red Sox fan in the right-field bleachers—the most noteworthy thing Abreu has done in his stint with the Yankees is double home the go-ahead run in Monday's victory.
"Some of the ideas for the subplots have potential, but the execution is all wrong," New York Daily News sports columnist Mike Lupica said. "For instance, in the game entitled 'Cory Lidle Earns His Pinstripes,' it would have been far more interesting if he cemented his place in Yankee lore by decking a Boston batter who was charging the mound, rather than simply pitching six quality scoreless innings en route to a tightly played, nine-inning victory."
"That's not what people tuned in to see," Lupica added.
Fans have called for increased production of serviceable storylines, saying they don't want their last memory of the Yankees-Red Sox rivalry to be the May 2006 incident in which Doug Mirabelli was escorted to Fenway Park by a Boston police car 14 minutes before game time so that the newly acquired backup catcher could make his Red Sox return and prevent passed balls during the first seven innings of a Tim Wakefield start.
"Before the final out of Monday's routine 1-2-3 ninth inning, I was waiting for some sort of disputed play at the plate, fistfight, bench-clearing brawl, fan interference, overturned home-run ruling, bad managerial decision, heroic walk-off hit by a virtually unknown role player, blatantly missed call, blood—something to talk about around the water cooler besides the events that occurred on the field of play and the game's final outcome," said Red Sox fan Tom Mizone. "If original scenarios like these stop occurring, there's nothing left but two major-league teams trying to win ballgames. Why would I want to see that? The pitching? The delicate balance of raw power, speed, and agility?"
"True fans of the series know those are no reasons to watch a Yankees-Red Sox game," he added.