In a year where cruelty, deception, and unfettered corruption controlled all three branches of the U.S. government, The Onion's flawless reportage and above-reproach journalism in 2018 exposed the dark underbelly of society and provided a beacon of hope that human civilization would finally and mercifully come to an end soon. Here, then, are the landmark moments of the year as reported with singular veracity by America's Finest News Source.


2018 The Year It All Going To Fall Into Place, Delusional Sources Report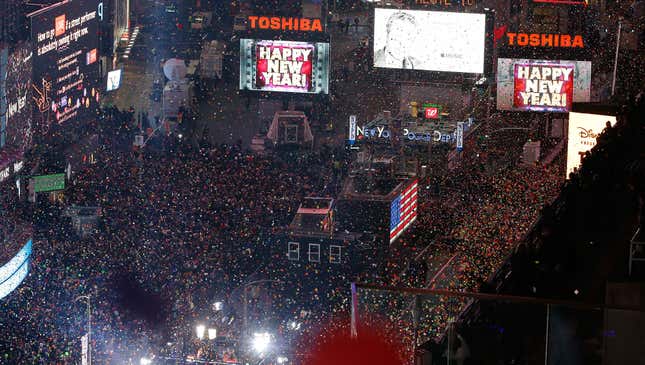 WASHINGTON—Fooling themselves into believing things were going to be turning around, delusional sources reported Friday that 2018 will be the year it's all going to fall into place.
Read more.
---
Brad Pitt Stumbles Across Old Cardboard Box With Gwyneth Paltrow's Head In Attic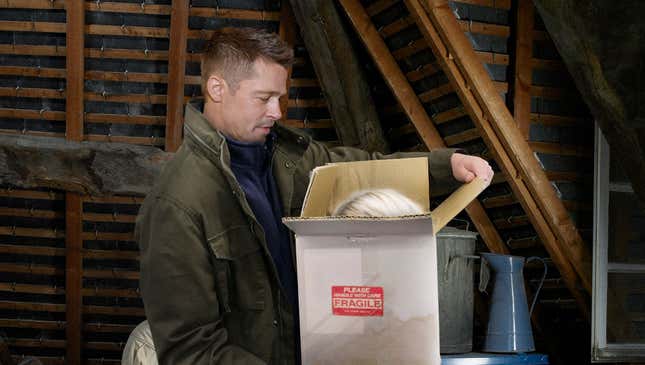 LOS ANGELES—Making the discovery while searching his attic for a pair of rarely worn snow pants, actor Brad Pitt on Friday reportedly stumbled across an old cardboard box containing the severed head of Gwyneth Paltrow.
Read more.
---
Tom Hanks Vows He Won't Stop Until He Has Portrayed Every Last American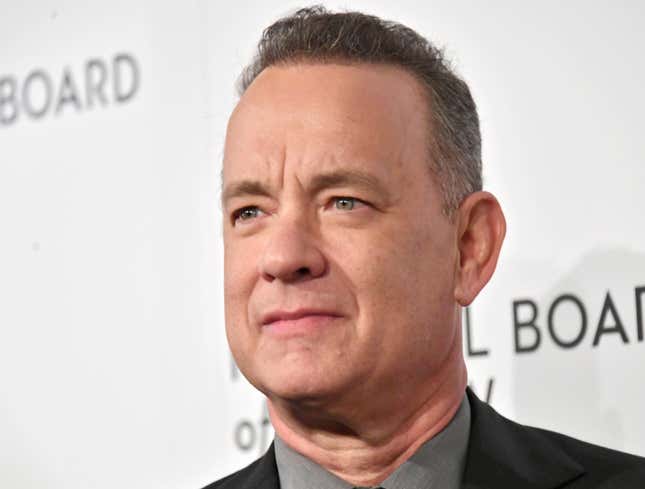 ---
Werner Herzog: I Killed And Ate Timothy Treadwell In 2003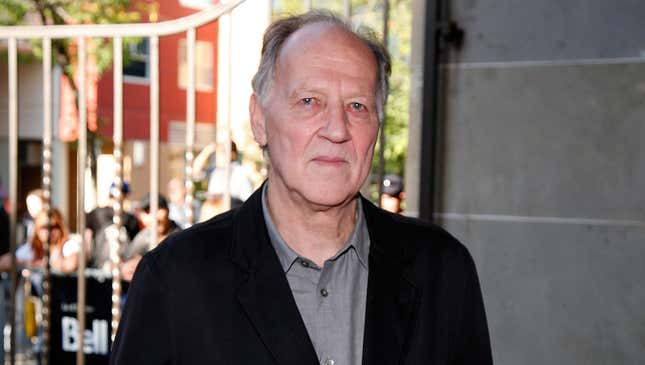 LOS ANGELES—Shedding new light on the tragic ending to his critically acclaimed portrait of the animal activist, filmmaker Werner Herzog told reporters Wednesday that he killed and ate Timothy Treadwell in 2003.
Read more.
---
Pile Of Dirty Clothes On Bedroom Floor Starting To Mix With Pile Of Clean Clothes On Bedroom Floor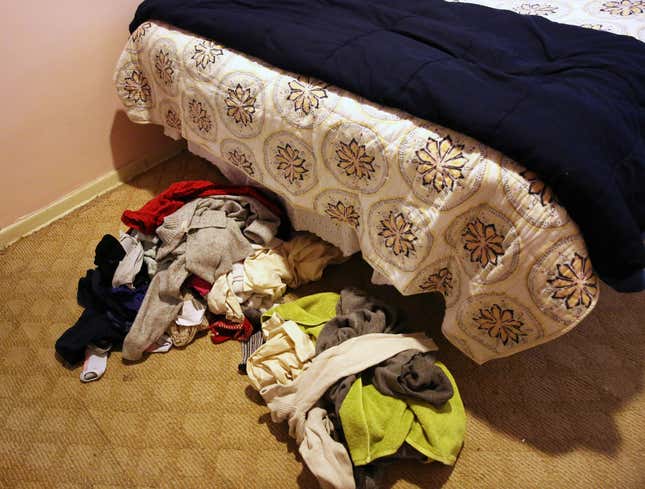 ---
Report: Girl Who Called You A Slut In High School Posting Passionate Status About Women's March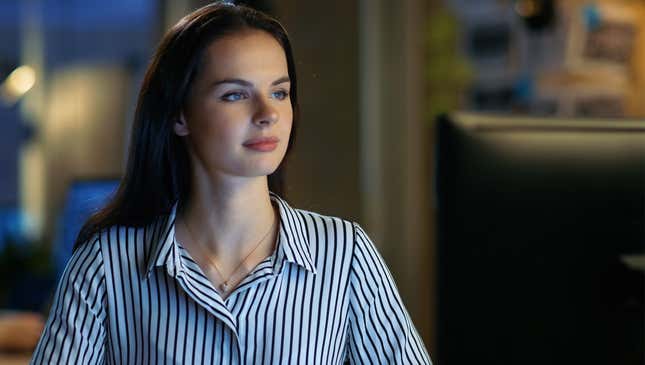 CHICAGO—Recalling how the former classmate would ruthlessly prey on insecurities, sources confirmed Monday that the girl who repeatedly called you a slut in high school was posting a passionate Facebook status about the Women's March.
Read more.
---
Man Wishes Women In Crowded Bar Would Let Him Read Jane Austen Novel In Peace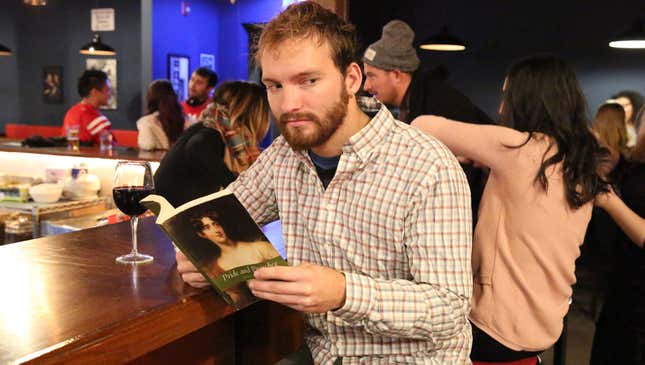 MODESTO, CA—Frustrated with the nonstop unwanted intrusions, local man Russell Goldin wished Thursday that the women in crowded O'Donnell's Pub would let him read his Jane Austen novel in peace.
Read more.
---
Mom Hasn't Said Full, Uninterrupted Sentence To Family Since 1997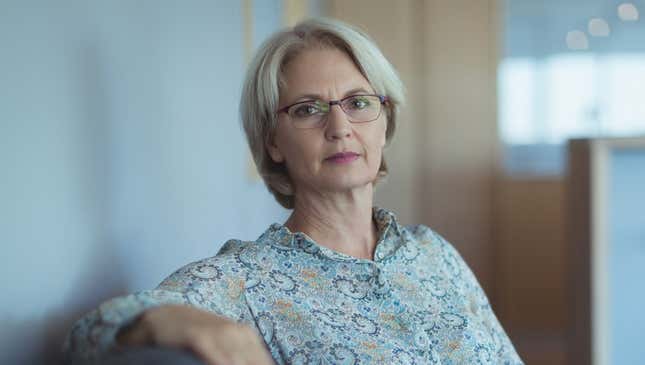 VICKSBURG, MS—Acknowledging that she hadn't finished what she was saying in quite some time, family sources confirmed Monday that local mom Debra Garrison has not spoken a full, uninterrupted sentence to her family since 1997.
Read more.
---
New Report Finds Adult Film Star May Have Paid Over $130,000 To Cover Up Sexual Encounter With Trump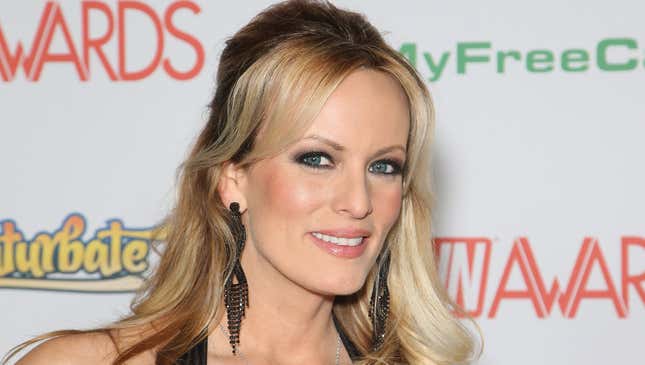 NEW YORK—Alleging she was deeply concerned about the destructive effect the revelation could have on her reputation, a new report released Tuesday suggests that adult film star Stormy Daniels may have paid over $130,000 to cover up a sexual encounter with Donald Trump.
Read more.
---
Huckabee Sanders Repeatedly Insists That President's Footprints Created The Great Lakes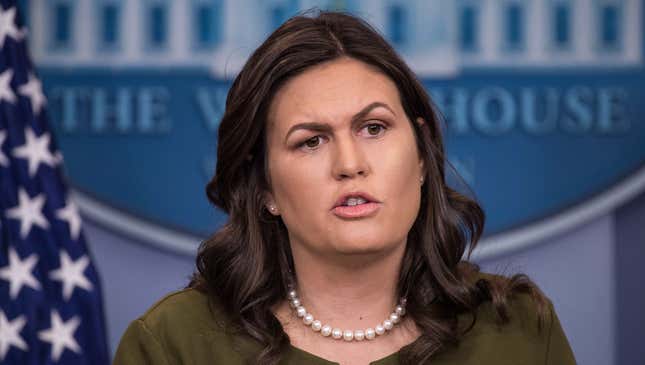 WASHINGTON—Chastising the assembled reporters for failing to cover the story, press secretary Sarah Huckabee Sanders repeatedly insisted Wednesday that President Trump's footprints created the Great Lakes.
Read more.
---
Stephen Miller Rewards Self After Day Of Speechwriting With Trip To See Children In Local ICE Detention Center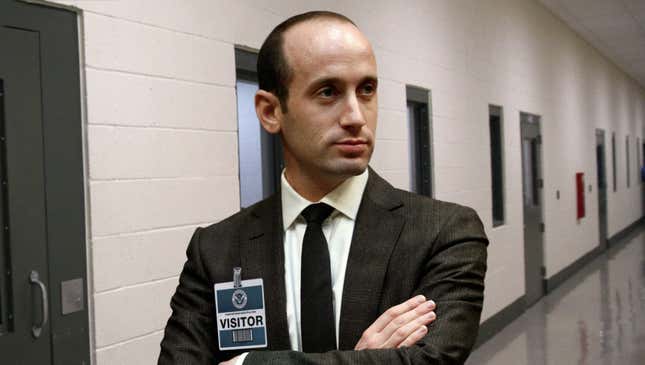 WASHINGTON—Saying the outing was a well-deserved treat for laboring on President Trump's upcoming State of the Union address, senior policy advisor Stephen Miller reportedly rewarded himself Tuesday with a trip to see all the children at a local ICE detention center.
Read more.
---
Cleveland Indians Owner Admits Chief Wahoo No Longer Compatible With Modern Revenue Growth Expectations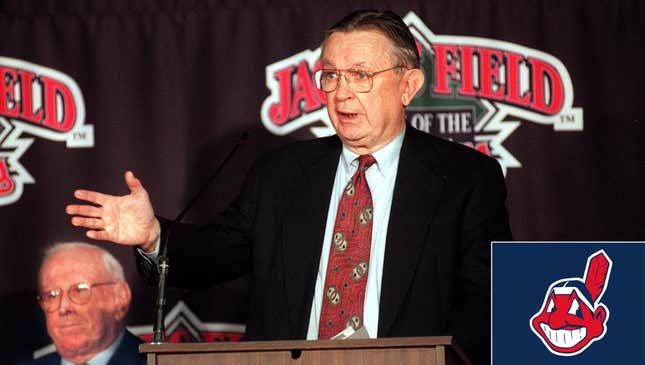 CLEVELAND—Stressing the importance of showing consideration for every stockholder, Cleveland Indians owner Paul Dolan admitted Monday that mascot Chief Wahoo is no longer compatible with modern revenue growth expectations.
Read more.
---
ICE Agents Hurl Pregnant Immigrant Over Mexican Border To Prevent Birth On U.S. Soil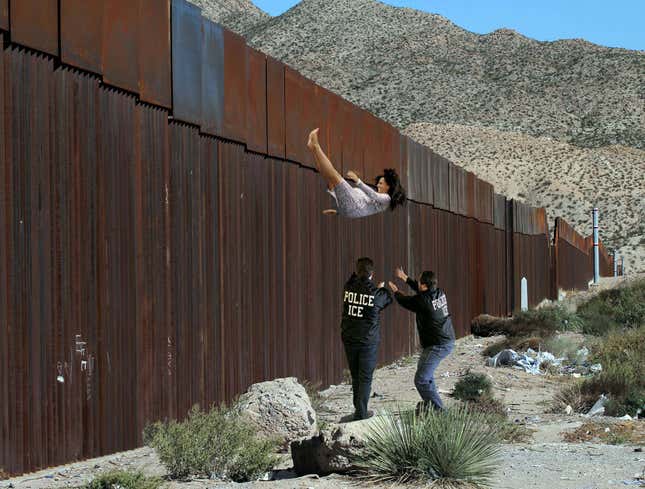 ---


Sci-Fi Film Presents Vision Of Future In Which Women Never Speak To Each Other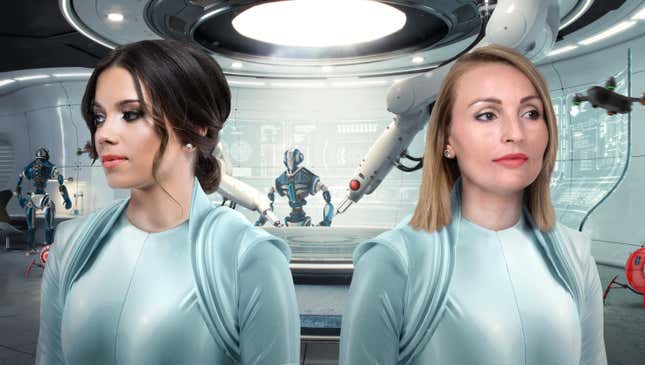 LOS ANGELES—Touted as a bold imagining of 26th-century life, the science fiction movie Day Of The Crimson proposes a vision of the future in which women rarely—if ever—speak to each other, sources confirmed Friday.
Read more.
---
Teen On Brink Of Experiencing Incredible Journey Of Motherhood Instead Asks Boyfriend To Use Condom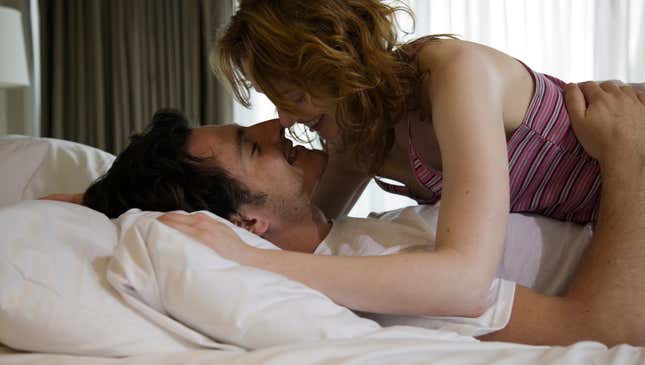 ASHBY, NE—In what experts are decrying as an utter failure to embrace one of life's greatest opportunities, fertile woman Ashley Wilson, 16, reportedly hesitated on the first step of the incredible journey of motherhood Monday and instead asked her boyfriend to use a condom.
Read more.
---
Man Who Has Clocked 137 Hours In RPG Can't Believe He Has To Waste Precious Time Watching Cutscenes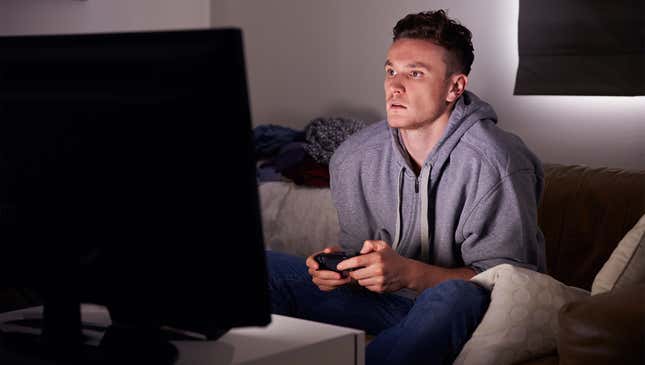 CLEVELAND—Growing ever more frustrated as he found himself spending his 10th minute of the day on non-interactive animation designed to advance the game's plot, gamer Kyle Pierce told reporters Monday that even after spending 137 hours playing Xenoblade Chronicles 2, he could not believe that he has to waste his valuable time watching cutscenes.
Read more.
---
Frustrated Dad At Restaurant Just Wants A Normal Burger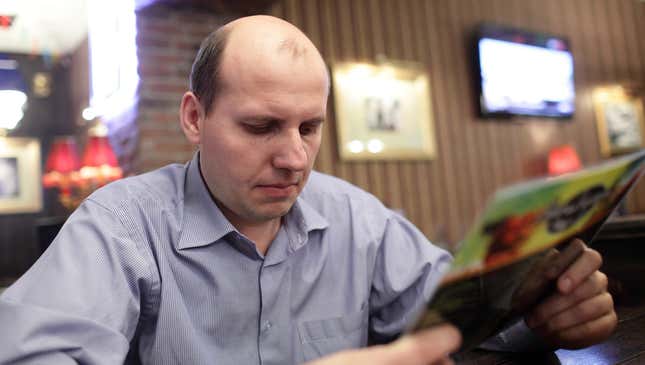 SANTA FE, NM—Stressing that he did not need "a ton of fancy toppings," local dad Dennis Metzger reportedly expressed frustration to his dining companions at the Boxcar Bar and Grill Wednesday, explaining that he just wanted to order a normal burger.
Read more.
---
Italian Grandmother Doesn't Have Heart To Tell Family Any Dipshit Can Make Lasagna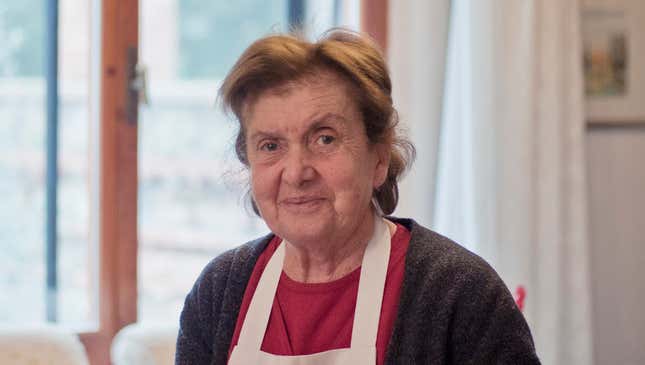 EASTON, PA—Dreading the looks on their faces once they realized the recipe was "truly easy as fuck," local grandmother Rosemary Guzzo, 79, confirmed Monday that she didn't have the heart to tell her family that any dipshit can make lasagna.
Read more.
---
Man Prefers Comic Books That Don't Insert Politics Into Stories About Government-Engineered Agents Of War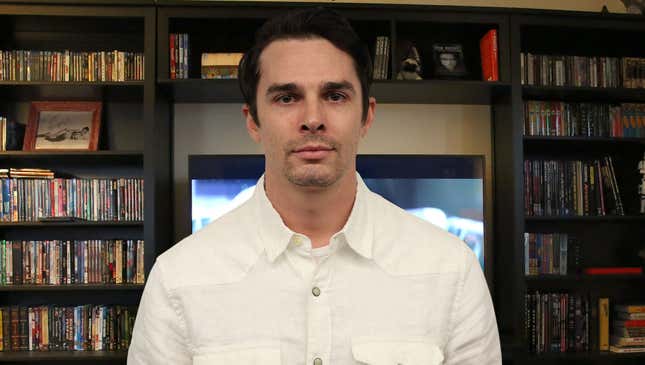 APOPKA, FL—Local man Jeremy Land reportedly voiced his preference Thursday for comic books that don't insert politics into stories about people forced to undergo body- and mind-altering experiments that transform them into government agents of war.
Read more.

---
'I'm Going To Hell For Laughing At This Meme,' Says Man Going To Hell For Helping Little Sister Get Abortion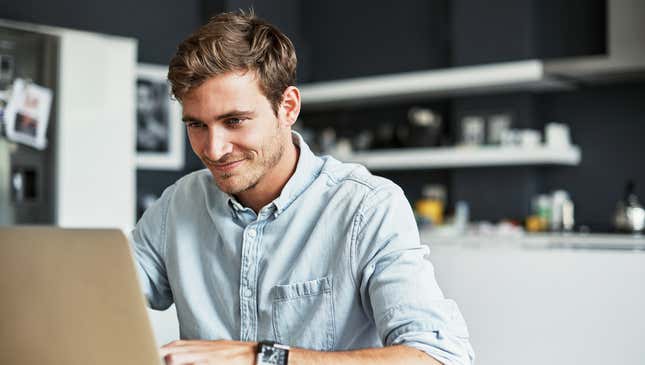 KEARNY, NJ—Convinced that he was going "straight to hell" for chuckling at a "rule 34" meme involving Peppa Pig, local man Kevin Morgan was reportedly unaware Monday that he would, in fact, suffer eternal damnation for helping his sister get an abortion.
Read more.
---
Cute New Dog Helping Single Man Pick Up Tons Of Hot Shit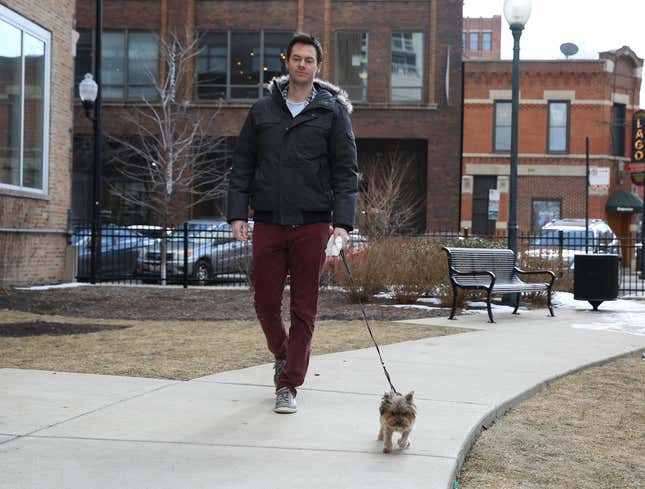 ---
'Oh God, What Happened Last Night?' Says Groggy Mike Pence After Waking Up In Same Bed As Wife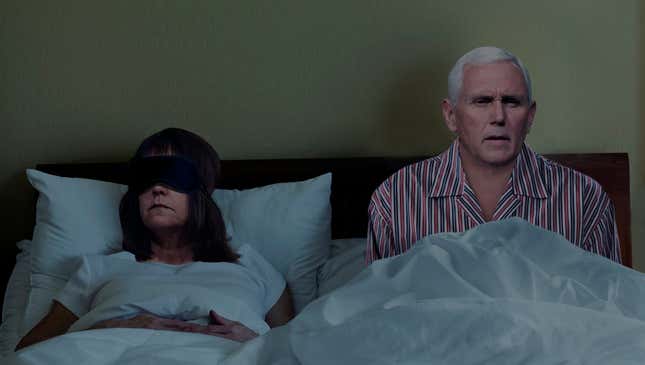 WASHINGTON—Experiencing a rising sense of dread as he opened his eyes Friday morning and noticed the woman asleep beside him, a groggy and confused Vice President Mike Pence reportedly muttered, "Oh God, what happened last night?" upon waking up in the same bed as his wife.
Read more.
---
Panicked Billy Graham Realizes He Took Wrong Turn Into Heaven's Largest Gay Neighborhood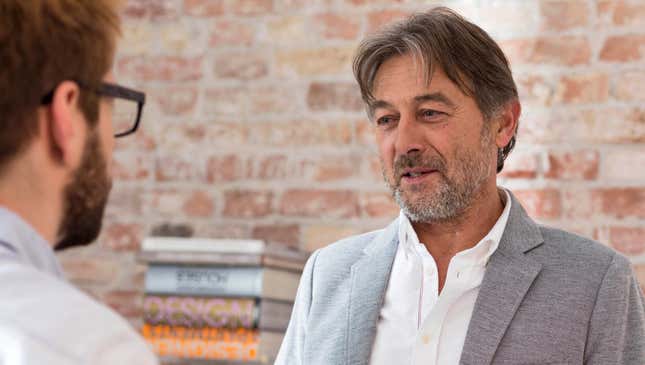 THE HEAVENS—As he entered the Pearly Gates and walked the gold-paved streets of God's Eternal Kingdom, the late Rev. Billy Graham was reportedly so overwhelmed Wednesday by the great majesty before him that he did not at first notice he had taken a turn leading him down the main thoroughfare of heaven's largest gay enclave.
Read more.
---


Netflix Executive Unsure How To Tell Barack Obama His Series Idea Just 'Fawlty Towers'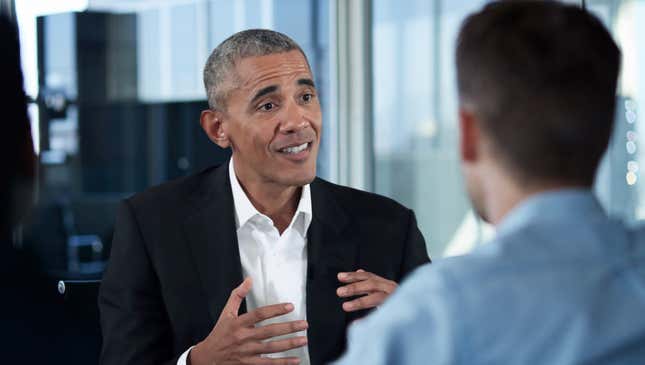 LOS GATOS, CA—Acknowledging that the former president's enthusiasm for the project made it all the harder to come clean, Netflix chief content officer Ted Sarandos was reportedly unsure Friday how to tell Barack Obama his series idea was just Fawlty Towers.
Read more.
---
Negative Review Of 'A Wrinkle In Time' Peppered With Critic Assuring Readers He Still Totally Supports Diversity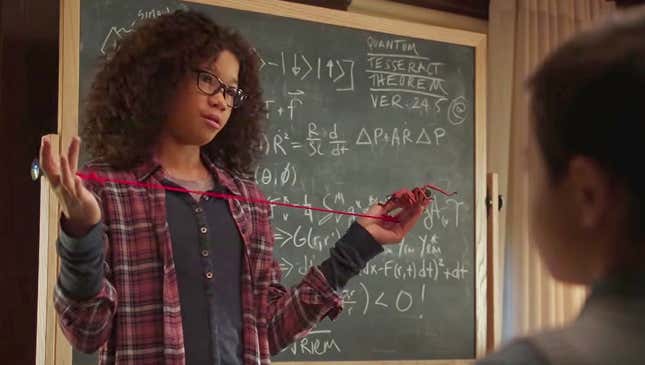 OAKLAND, CA—Alternating his problems with the film's story structure, pacing, and overall tone with effusive praise for the cast of strong, multicultural women, Bay Area Examiner film columnist Justin Garren published a negative review of A Wrinkle In Time Friday in which he nevertheless took pains to remind his readership of his support for diversity.
Read more.
---
Girlfriend's Birthday Weekend A Nightmarish, Labyrinthian Journey Through Her Darkest, Most Depraved Desires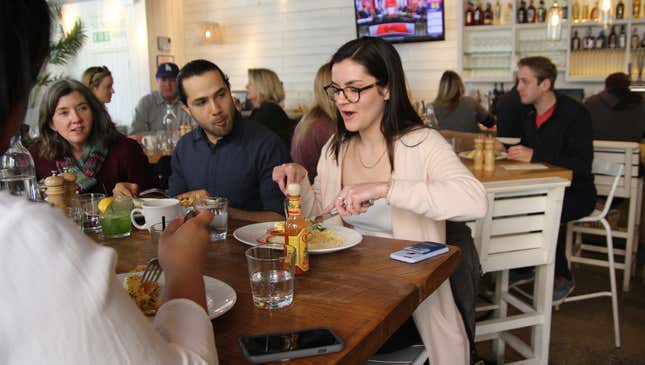 NEW YORK—Describing the 72-hour gauntlet of meals, gifts, surprises, and social events as "spine-chilling," exhausted local man Blake McNally told reporters Monday that his girlfriend's birthday weekend had been a nightmarish labyrinth through her darkest and most depraved desires.
Read more.
---
Each Passenger Has Own Theory About How Guy Got Into First Class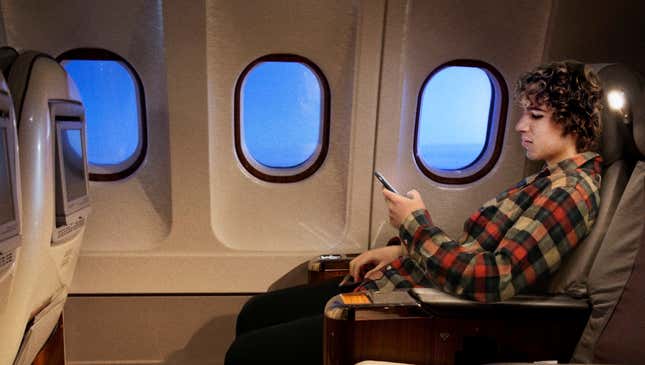 DALLAS—As they filed silently past the disheveled twentysomething staring intently at his iPhone, each passenger on American Airlines Flight 176 to Miami on Friday reportedly had a different theory as to how the occupant of seat 3A managed to get into first class.
Read more.
---
Doll Real Estate Agent Glosses Over Giant Hinged Opening In Middle Of House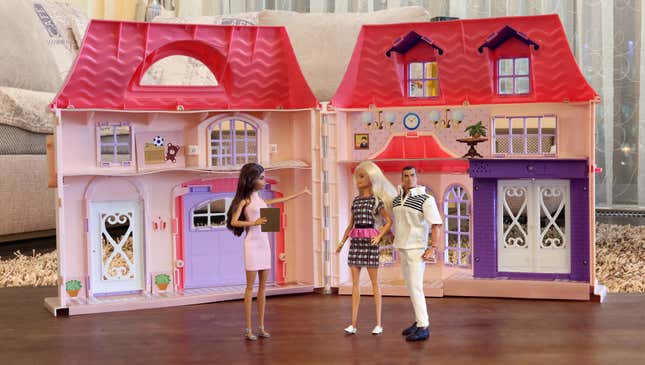 GULFPORT, MS—Assuring the prospective buyers that they couldn't find this kind of charm in newer builds, a local doll realtor reportedly glossed over the giant hinged opening in the middle of the house Thursday during a tour.
Read more.
---
'You Are The Jewel Of My Collection,' Says Saudi Prince While Guiding Frightened Jared Kushner Toward Harem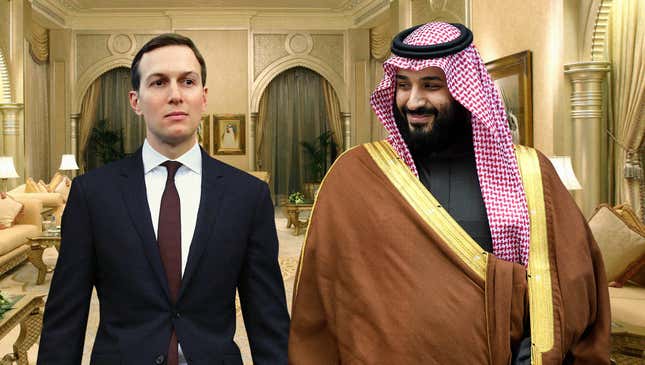 WASHINGTON—Gently placing his hand on the small of Jared Kushner's back, Saudi Crown Prince Mohammed bin Salman applied only the gentlest of pressure—no more than a petal falling to the surface of a fountain—and in a voice heavy with anticipation, whispered "You are the jewel of my collection," thus guiding his frightened new prize toward his harem, royal sources confirmed Thursday.
Read more.
---
Gregg Popovich Berates Spurs For Missing Nation's Descent Into Oligarchy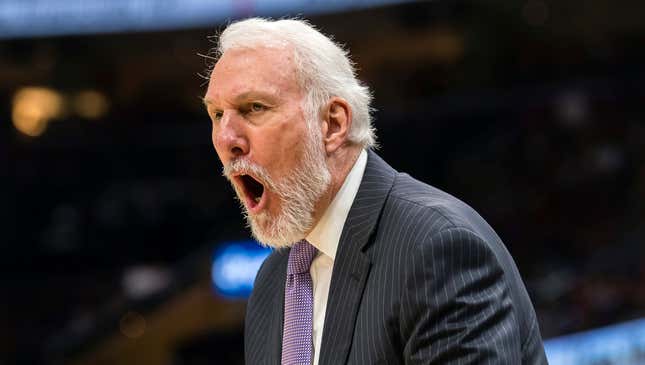 SAN ANTONIO—Seething after watching his players allow the wealthy to control the legislative process totally unopposed, head coach Gregg Popovich reportedly blasted the Spurs Wednesday for completely missing America's descent into an oligarchy.
Read more.
---
Jeff Bezos Tables Latest Breakthrough Cost-Cutting Idea After Realizing It's Just Slaves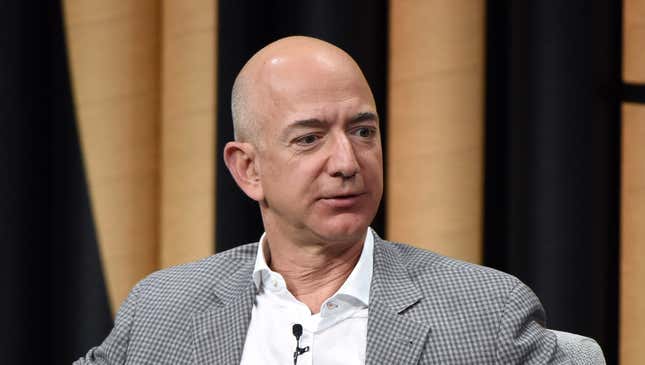 SEATTLE—Deciding at the last minute to hold off due to ethical concerns, Amazon founder and CEO Jeff Bezos reportedly set aside his latest cost-cutting initiative Wednesday after realizing it was actually human slavery.
Read more.
---
'I Must Make Sure You Have The Skills To Please My Grandson,' Says Queen Elizabeth Disrobing Before Meghan Markle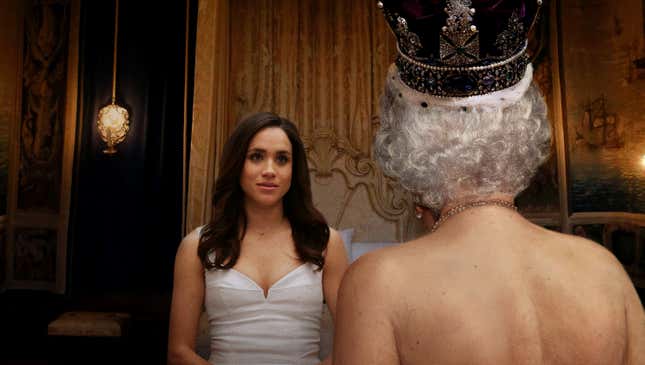 LONDON—Claiming that the fate of the Realm was dependent on the Prince's continual satisfaction in all his physical needs, Queen Elizabeth II summoned Meghan Markle to her royal bedchamber Friday, where she embraced her granddaughter-to-be, slowly dimmed the lights, and proclaimed, "We must ensure you have the skills to please my grandson," before letting her nightgown slip languorously to the floor.
Read more.
---
American People Admit Having Facebook Data Stolen Kind Of Worth It To Watch That Little Fucker Squirm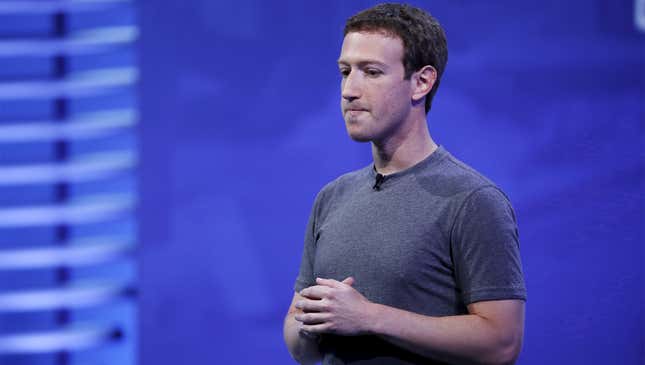 CHICAGO—Saying it was ultimately a small price to pay in exchange for the splendid spectacle that has followed, millions of Americans admitted Thursday that they didn't really mind having their Facebook data stolen if it meant getting to watch that little fucker squirm.
Read more.


---


Cool Glitch Effect On Movie Studio Logo Must Mean Shit About To Go Down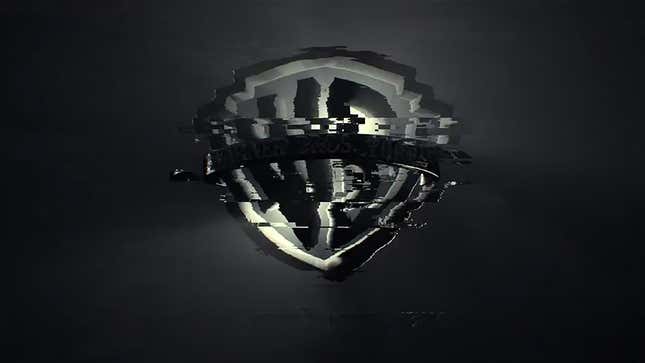 SALEM, VA—According to moviegoers currently bracing for the next 95 minutes, the cool glitch effect used on the Warner Bros. logo during the film's intro sequence must mean that some serious shit is about to go down.
Read more. 
---
Taylor Swift Grateful Kanye West Controversy Taking Heat Off New Swastika Tattoo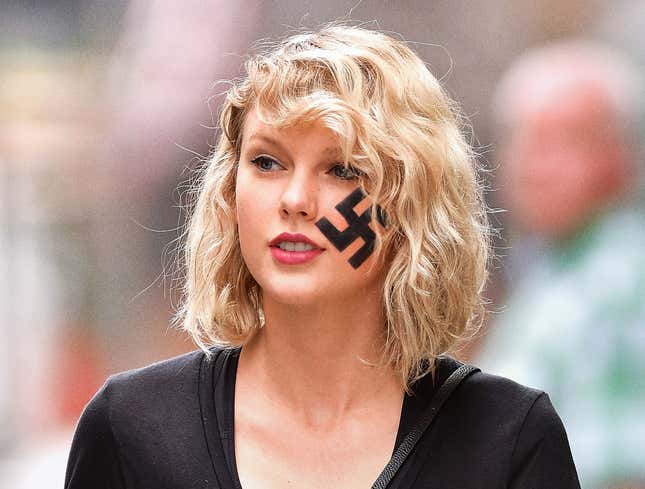 ---
Golden Retriever Mauls 5 In Huge Victory For Pitbull Apologists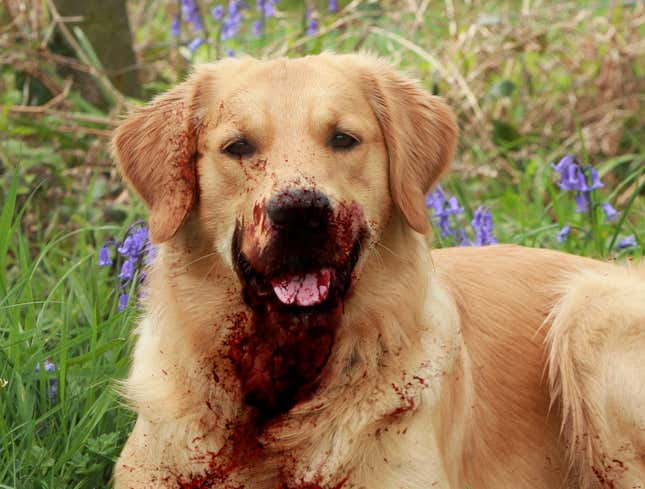 ---
Mom Makes Sure Everyone Has Masturbated Before Long Car Ride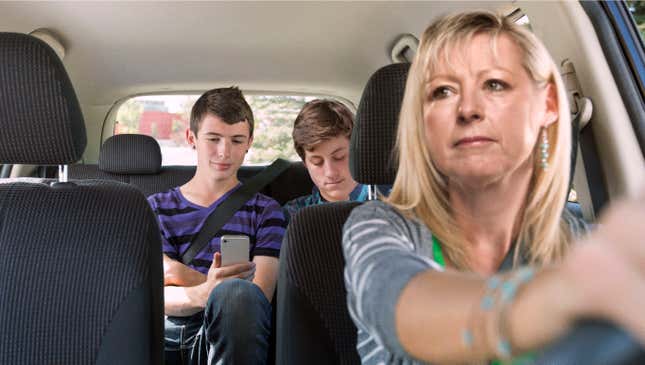 LANARK, IL—Adamant that there would be no unplanned pit stops until her family had reached its destination, local mom Mary Curran reportedly made sure that each of her teenage sons had masturbated to completion Thursday before a long car ride to their grandparents' house.
Read more.

---
Mike Pence Horrified By D.C. Cherry Trees Flagrantly Displaying Reproductive Organs

WASHINGTON—Expressing outrage at the crude, depraved perennials throughout the nation's capitol, Vice President Mike Pence was reportedly horrified Tuesday by the D.C. cherry trees flagrantly displaying their reproductive organs for all to see.
Read more.
---
Comey: 'What Can I Say, I'm Just A Catty Bitch From New Jersey And I Live For Drama'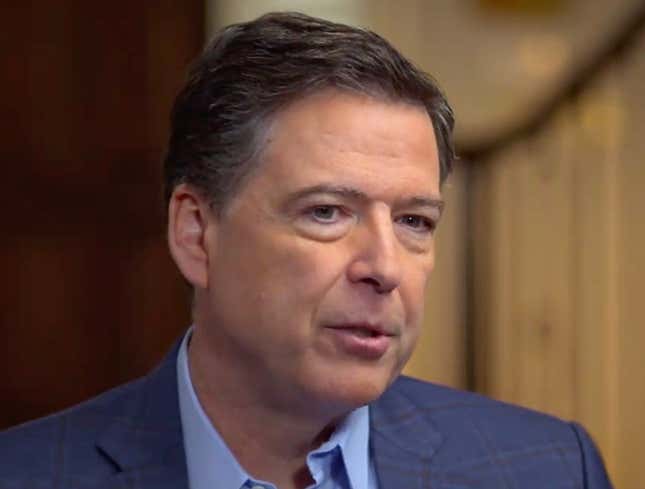 ---
Bill Cosby Feeling Disoriented After Jury Slips Conviction Into His Verdict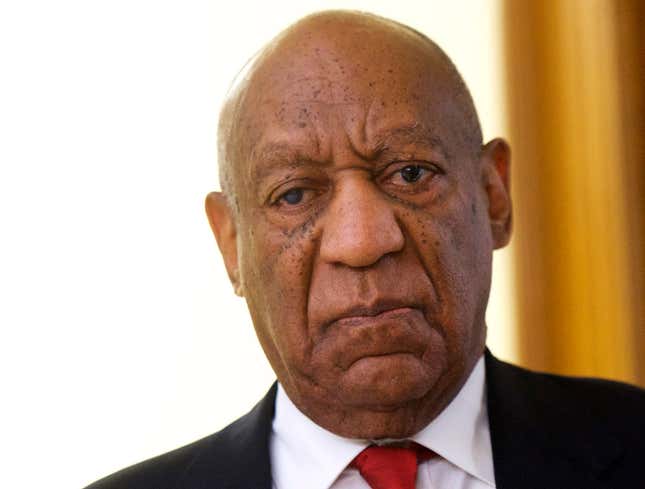 ---
New 'Cut Off Your Genitals' Challenge Gains Popularity Among Teens Online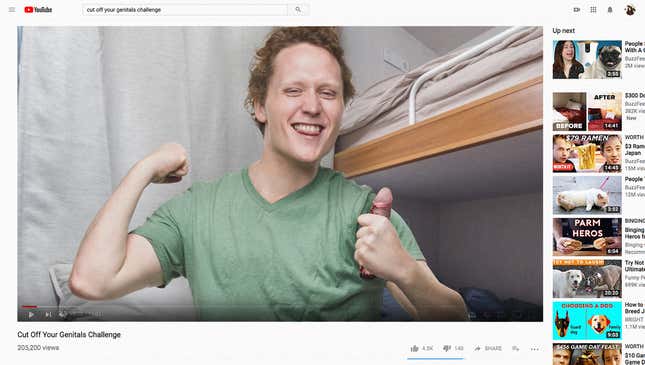 MILWAUKEE—Noting an unprecedented increase in the number of cases involving juveniles with self-inflicted knife wounds, representatives from the Children's Hospital of Wisconsin confirmed Wednesday that the internet's new "Cut Off Your Genitals" challenge has become very popular among teenagers.
Read more.
---
Black Father Gives Son The Talk About Holding Literally Any Object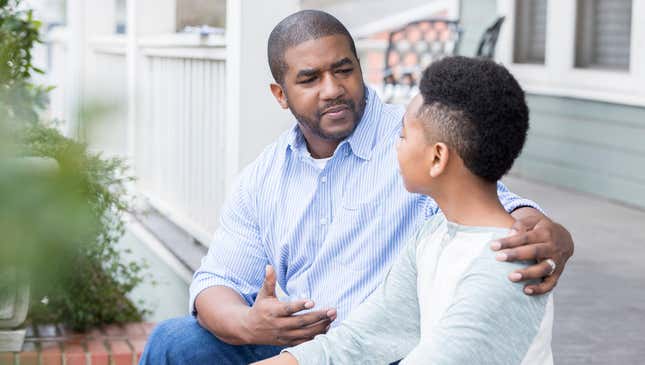 NORRISTOWN, PA—Deciding his firstborn was old enough to learn about the cultural dangers of having things in his hands, African American dad Aaron Mitchell pulled his son aside Thursday to have "the talk" about holding literally any object.
Read more.


Woman Nervously Reaches For Cell Phone As Suspicious Black Man Tells Her Today's Soup Is Minestrone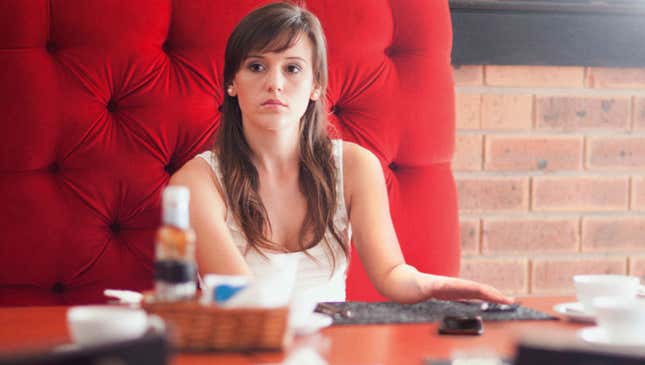 SACRAMENTO, CA—Claiming she had been keeping a cautious eye on him from the moment she sat down, local woman Rebecca Marinelli confirmed Thursday that she anxiously reached for her cell phone after a suspicious-looking black man told her the soup of the day was minestrone.
Read more.
---
Man With 20 Rifles Can't Remember If His Goal To Start Or Stop Violent Overthrow Of Government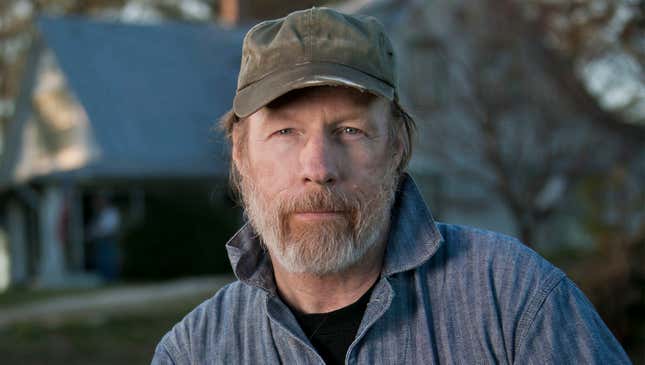 BILLINGS, MO—Finding himself increasingly uncertain as to the purpose of his substantial cache of military-grade firearms, Billings resident Greg Carnes admitted Tuesday that he was unable to remember whether the 20 rifles he'd stockpiled were meant to aid in armed rebellion against the government or prevent the same.
Read more.
---
Man At Park Who Set Up Table Full Of Water Cups Has No Idea How Passing Marathon Runners Got Impression They Can Take Them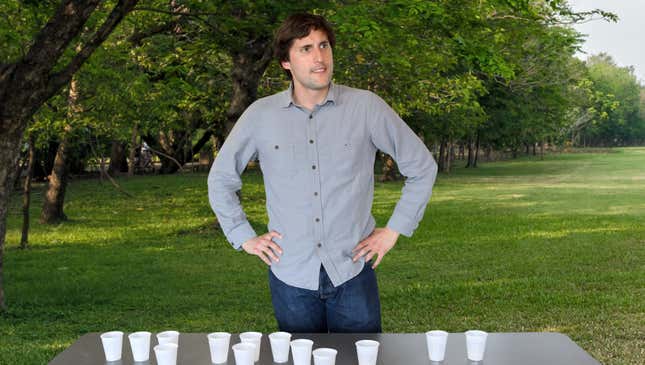 CHICAGO—Expressing his incredulity at the race participants' level of entitlement, a local man who set up a table full of water cups at Grant Park told reporters Sunday he had no idea how passing marathon runners got the impression they could just take them.
Read more.
---
Inconsolable Jeff Sessions Tries To Commit Suicide By Smoking Joint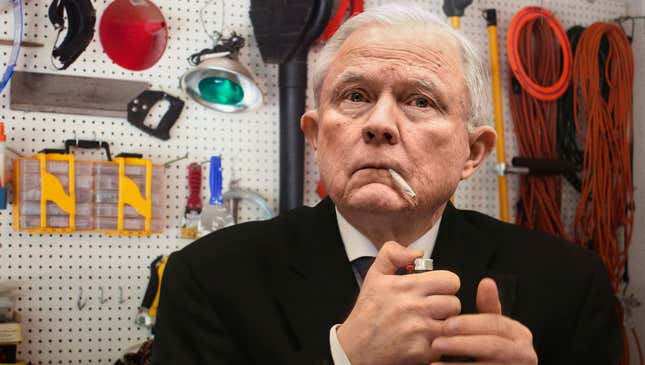 WASHINGTON—Following months of bruising criticism from Democrats and President Trump alike, an inconsolable Jeff Sessions was reportedly trying to commit suicide Thursday by smoking a joint.
Read more.
---
Mueller Poses As Fox News Host To Coax Rudy Giuliani Into Giving Him Testimony On Trump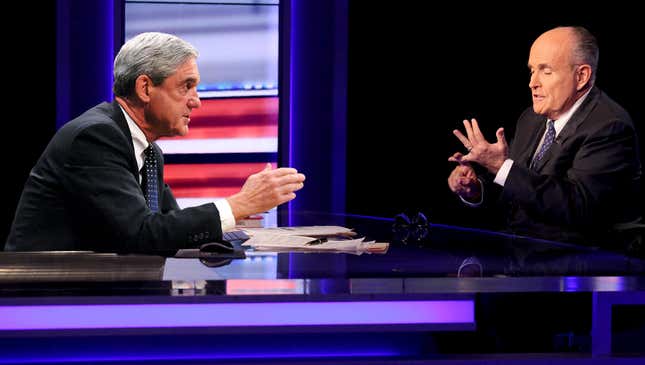 NEW YORK—Welcoming viewers back to an exclusive interview featuring the President's new attorney, Special Counsel Robert Mueller posed as a Fox News host Thursday to coax Rudy Giuliani into giving him a testimony on Trump.
Read more.
---
Yankees Fans Pack Stadium For Asshole Heritage Night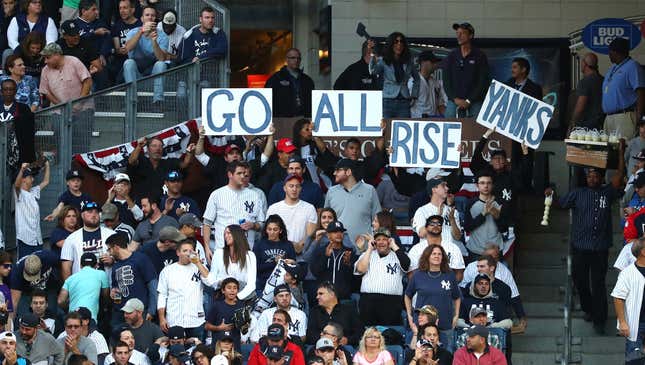 NEW YORK—Selling out the entire venue and filling the standing room to capacity, thousands of fans flocked to Yankee Stadium Friday to proudly celebrate asshole heritage night.
Read more.
---
Meghan Markle's College Friends Stuck At Table With Sickly Habsburg Cousins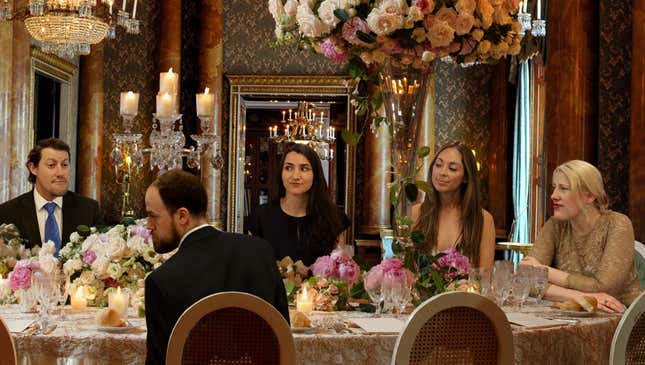 WINDSOR, ENGLAND—Bemoaning their luck as they watched other wedding guests happily mingle over dinner, Meghan Markle's college friends confirmed Saturday that they had gotten stuck sitting at a table with the British Royal Family's sickly Habsburg cousins.
Read more.
---
'Coffee Cultivation Merely Extends The System Of Colonial Oppression,' Recite Nation's 180,000 Radicalized Starbucks Employees After 3-Hour Anti-Bias Training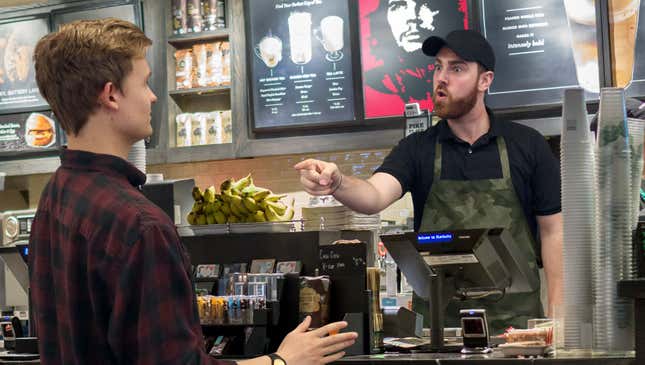 SEATTLE—Irrevocably changed after attending a mandatory training session on racial bias, the nation's Starbucks employees reportedly returned to work Wednesday radicalized and united behind a new credo stating that "coffee cultivation merely extends the system of colonial oppression."
Read more.
---

George R.R. Martin Promises Fans 'The Winds Of Winter' Is Nearly Started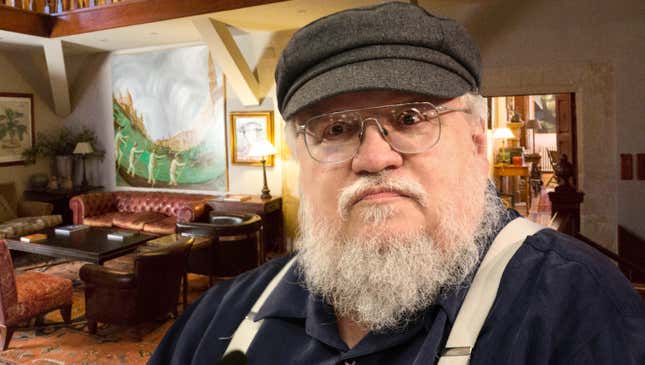 SANTA FE, NM—Stoking readers' anticipation about the long-awaited Game Of Thrones sequel, best-selling author George R.R. Martin promised fans Thursday that his upcoming novel The Winds Of Winter was nearly started.
Read more.
---


Netflix Defends 'Queer Eye' Episode Where The Fab Five Forced To Euthanize Completely Hopeless Slob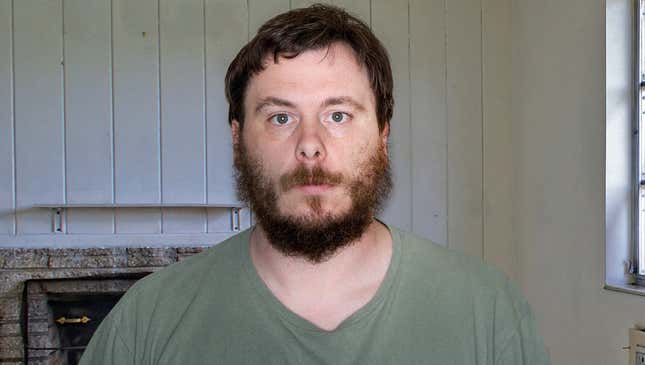 LOS GATOS, CA—Insisting that the controversial episode served as a stirring reminder of the importance of self-improvement, Netflix representative Tina Komal spoke in defense of a recent episode of 'Queer Eye' wherein the the Fab Five were forced to euthanize a contestant who was a completely hopeless slob.
Read more.
---
YouTuber Cringing While Watching Amateurish Early, Current Work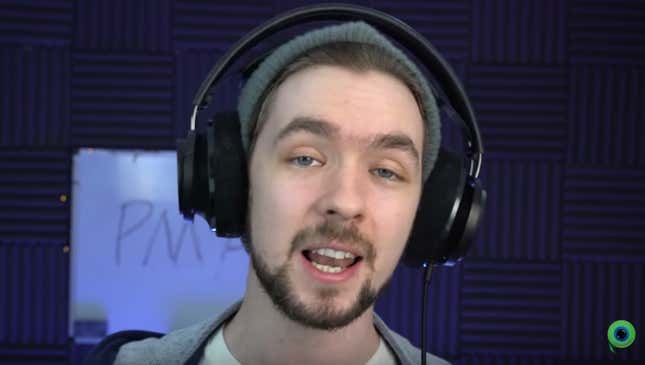 LOS ANGELES—Confessing that the "clumsy, ham-handed awkwardness" of his first and latest stabs at the medium make him want to crawl into a hole and die, YouTuber Jacksepticeye, known socially as Seán McLoughlin, confirmed Friday that he could not help but cringe while watching his amateurish early and current work.
Read more.

---
Man Offended By Rude Female Coworker Continuing To Speak Over Him After He Clearly Interrupted Her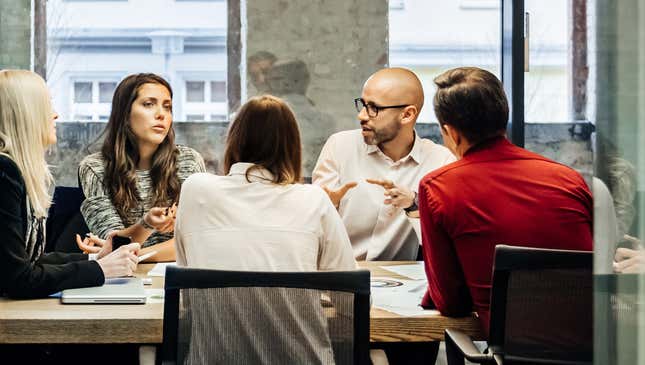 ST. LOUIS, MO—Saying the rude woman in question "didn't even try to let him finish his interjection," marketing analyst Kevin Ferris took deep personal offense Thursday when his female coworker continued speaking after he clearly interrupted her.
Read more.
---
'We Must Protect The Pure Aryan Bloodline,' Says Child After 9 Minutes Of Unsupervised Facebook Access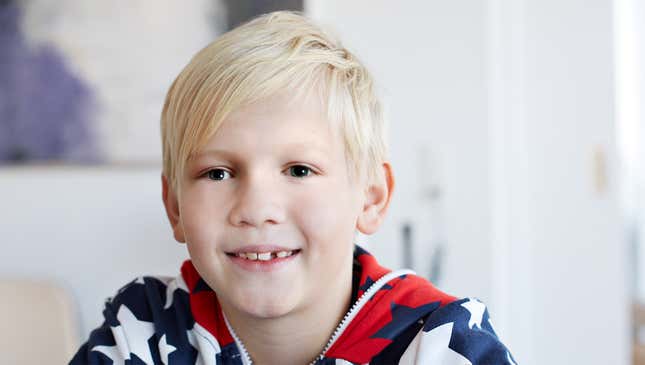 PEABODY, MA—Having discovered the social media website open on his father's unattended laptop, local 6-year-old Oliver Sherman stated "We must protect the pure Aryan bloodline" Friday after nine minutes of Facebook access without supervision.
Read more.
---
Biggest Guy In Prison Tired Of Every New Inmate Beating Shit Out Of Him On Their First Day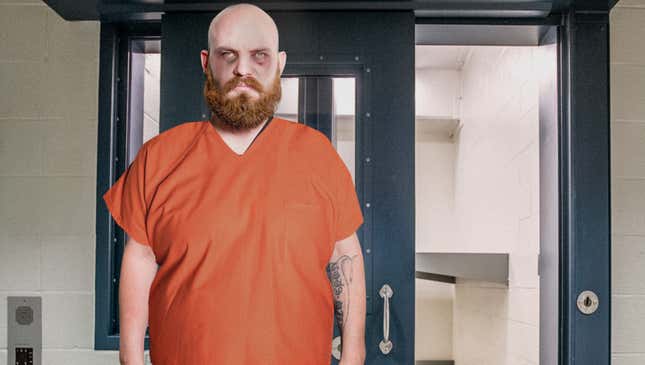 SAN QUENTIN, CA—Expressing frustration with the endless parade of poorly informed new inmates attempting to establish a reputation, Otto "O-Nasty" Dunlap, the biggest guy at San Quentin Prison, confirmed Friday that he was tired of every new inmate beating the shit out of him on their first day.
Read more.
---
Dad Spends Entire Vacation 8 Steps Ahead Of Family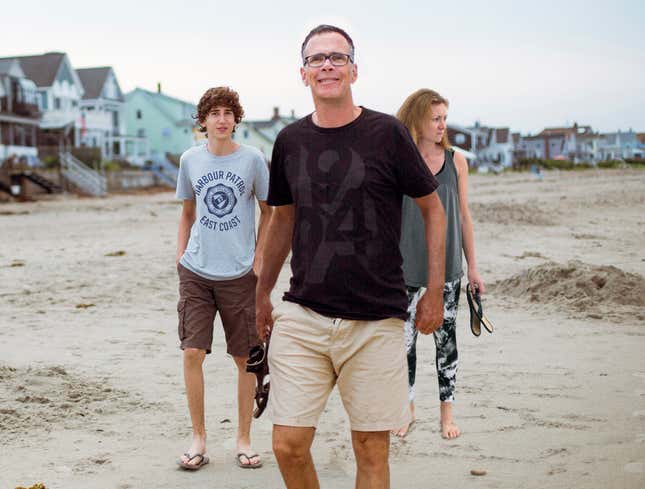 ---
Exasperated Huckabee Sanders Reminds Press Corps That Children Under 14 Can't Feel Pain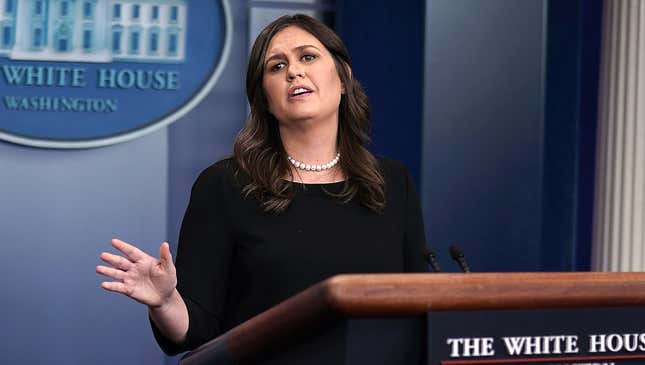 WASHINGTON—Frustrated by what she called "obvious misconceptions" related to the Trump administration's detention of thousands of migrant children who have been forcibly separated from their parents, White House press secretary Sarah Huckabee Sanders reminded journalists Friday that children under the age of 14 are unable to experience pain.
Read more.
---
Stephen Miller Furious At ProPublica For Only Releasing 7-Minute Recording Of Immigrant Children Sobbing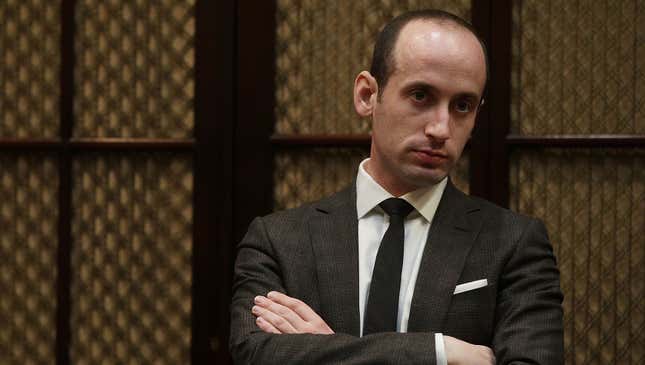 WASHINGTON—Claiming that the publication of such a brief, tantalizing bit of audio was a breach of their journalistic responsibility, a furious Stephen Miller told reporters Tuesday that he was outraged at ProPublica for only releasing seven minutes of immigrant children sobbing.
Read more.

---
Trump Boys Construct Fake Melania For Lonely Father To Spend Time With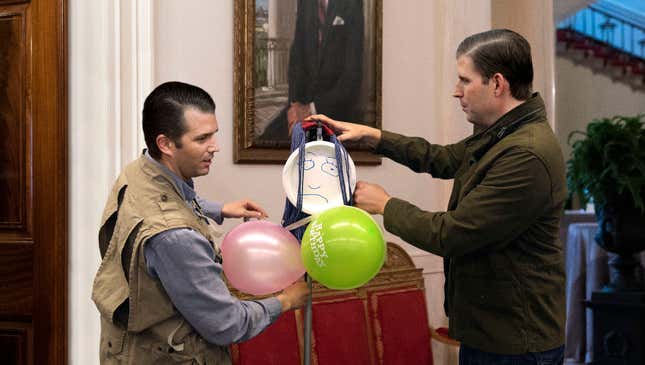 WASHINGTON—Adding the finishing touches of two earrings made of twisted paper clips and a mop head hastily colored brown with magic marker, Donald Trump Jr. and Eric Trump spent several hours constructing a life-sized fake Melania Trump for their lonely father to spend time with, White House sources confirmed Friday.
Read more.
---
Everyone In Pride Parade Straight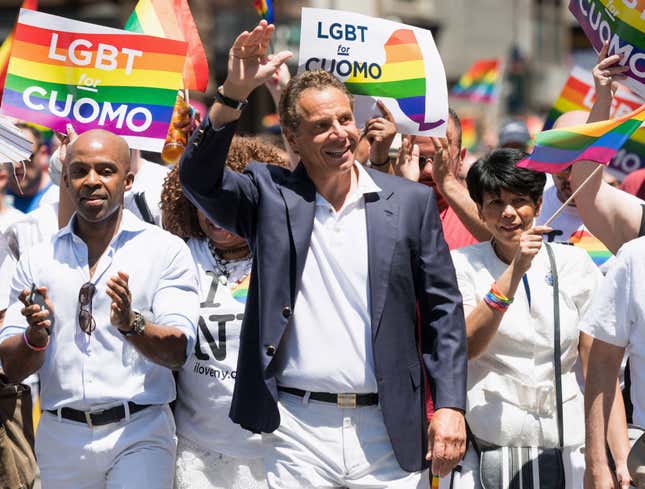 ---


Comic-Con Fan Guesses He Enjoyed 60-Minute Panel Of Silently Masturbating Alan Moore Practicing Sex Magic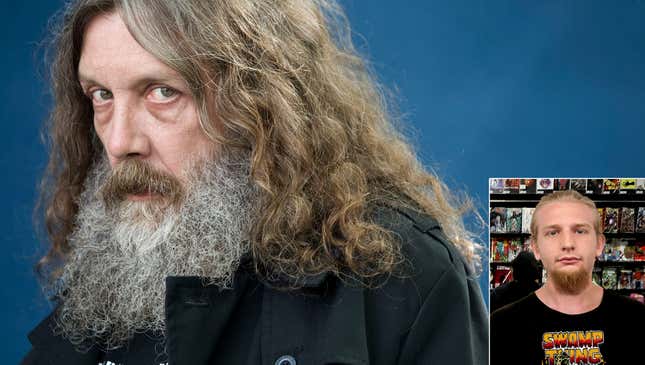 SAN DIEGO—Reflecting while exiting the packed Indigo Ballroom, local Comic-Con attendee Matt Donnelly told reporters Friday that he guessed he enjoyed the 60-minute panel wherein comic-book writer Alan Moore silently masturbated and performed sex magic rituals.
Read more.
---
'Men Are Not Oppressed,' Says Woman Who Has No Idea What It Like To Take Two Whole Escalators To Get To Your Clothing Section At Zara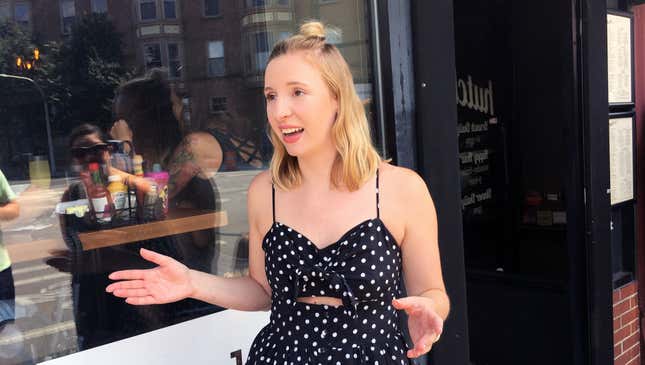 CHICAGO—Broadcasting her privilege and her ignorance loud and clear, feminist and mother of two Andrea Chambers, 34, who has no idea what it's like to take two separate escalators just to get to your clothing section at Zara and of course never will, said Tuesday that "Men are not oppressed" during a heated conversation on the subject of gendered societal biases.
Read more.
---
Old Lady At Parade Flapping Little American Flag Like A Motherfucker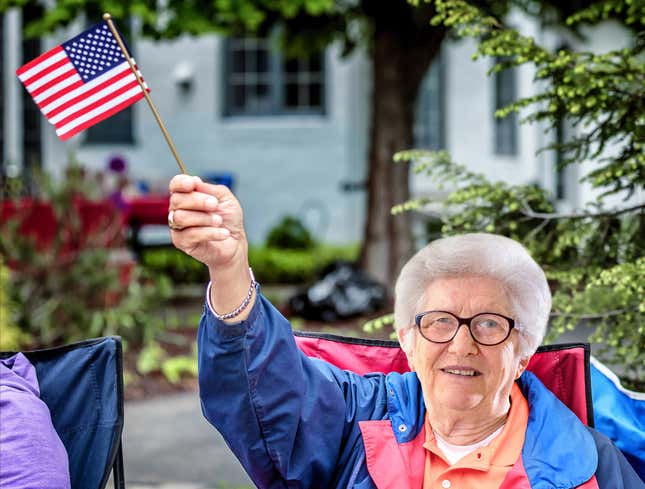 ---
Retired Couple Realizes Dream Of Buying Camper, Driving Around Country Murdering Hitchhikers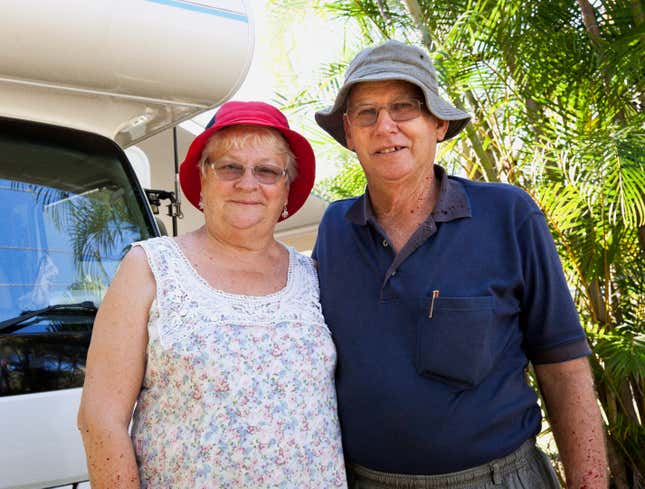 ---
Picky Refugee Just Expects To Be Reunited With Exact Same Family As Before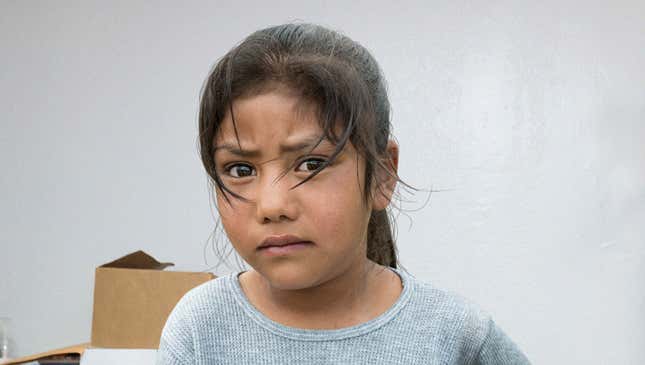 MCALLEN, TX—Expressing frustration with the migrant child's sense of entitlement, ICE authorities confirmed Monday that picky Honduran refugee Blanca Diaz just expected to be reunited with the exact same family she had before.
Read more.
---
Woman Informs Husband That He Made New Friend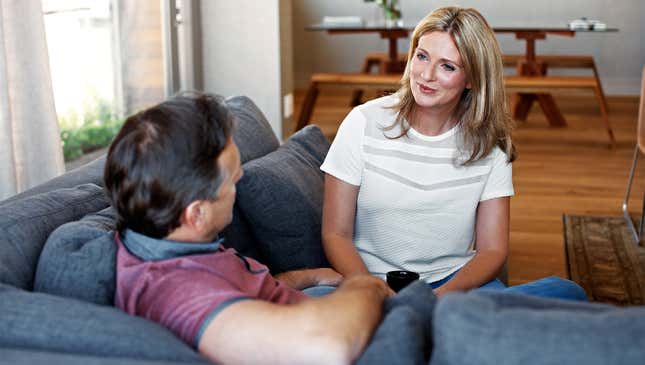 ANN ARBOR, MI—Noting that the two had really seemed to hit it off at the neighborhood barbeque, Sheila Glaspy informed her husband Mark that he had made a brand-new friend, family sources confirmed Tuesday.
Read more.
---
GOP Leaders Move Goalposts On Opposing Trump To Him Being Filmed Masturbating On U.S. Flag In Arlington Cemetery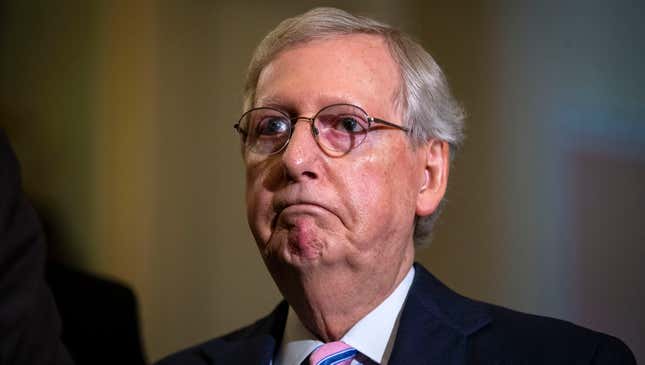 President crossed this new red line, GOP leaders announced Monday that they were moving their goalposts for opposing Trump to him being filmed masturbating on an American flag in Arlington National Cemetery.
Read more.
---
Sick, Elderly Man Screaming About Foreigners Stealing From Him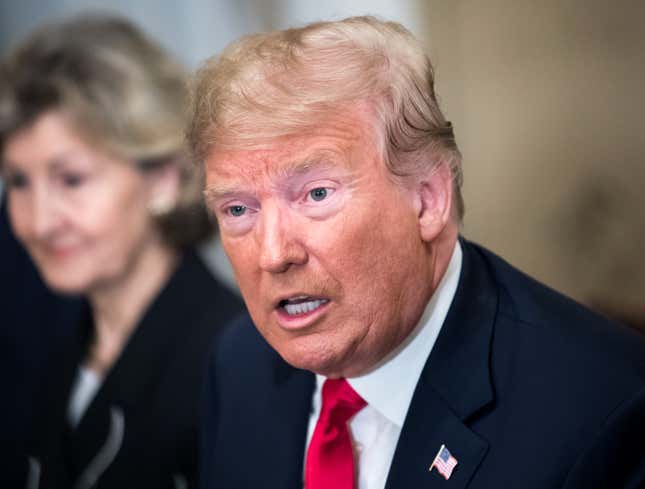 ---
Papa John's Removes N-Word From Menus Starbucks Unveils $7 Wake-Up Slap
JEFFERSONTOWN, KY—Apologizing for its use of the racial epithet, president and CEO of Papa John's Pizza Steve Ritchie announced Thursday that the company would be removing the N-word from all restaurant menus.
Read more.
---
Buckingham Palace Guards Impressed By First Lady's Ability To Never Crack Smile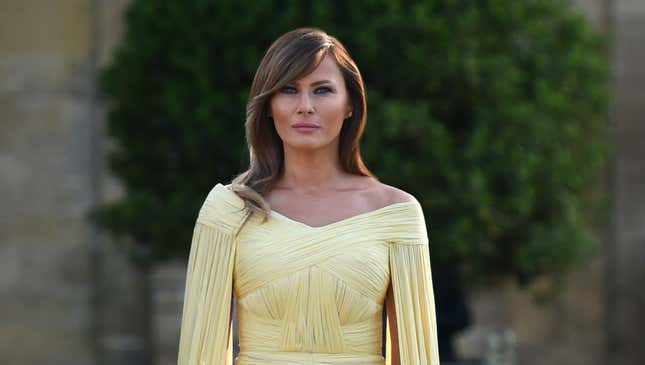 LONDON—Saying the first lady's skills were of the highest caliber he'd ever witnessed, Buckingham Palace guard Robert Addington told reporters Thursday that he was impressed by Melania Trump's ability to never crack a smile on her visit to London.
Read more.
---


Fox News Apologizes For Mistaking Patti LaBelle For Aretha Franklin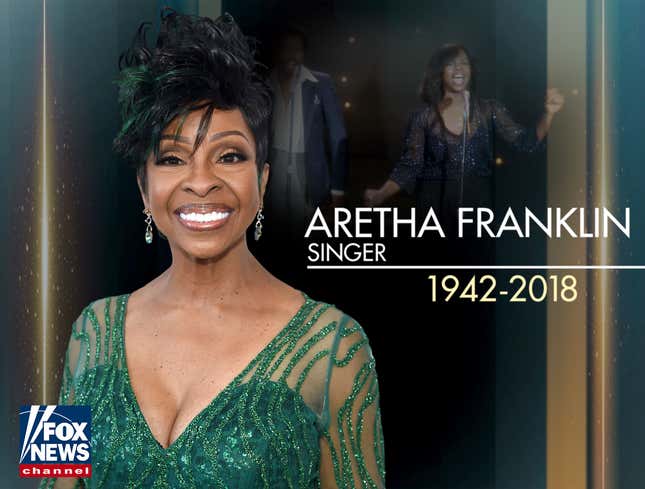 ---
'Paw Patrol' Writers Defend Episode Where German Shepherd Cop Shoots Unarmed Black Lab 17 Times In Back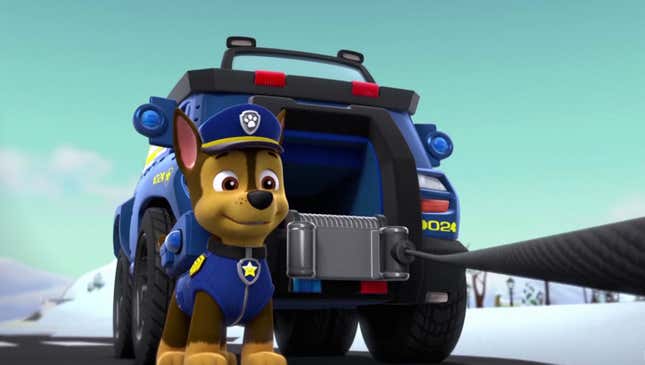 LOS ANGELES—Explaining that their goal has always been to hold a mirror to society, whether focusing on the power of friendship or a racially motivated killing, the writers behind the hit children's television series PAW Patrol defended a recent episode of the show Friday in which a German shepherd "police pup" shoots an unarmed black lab 17 times in the back.
Read more.
---
Wallace Shawn Emerges As Frontrunner To Replace Daniel Craig As James Bond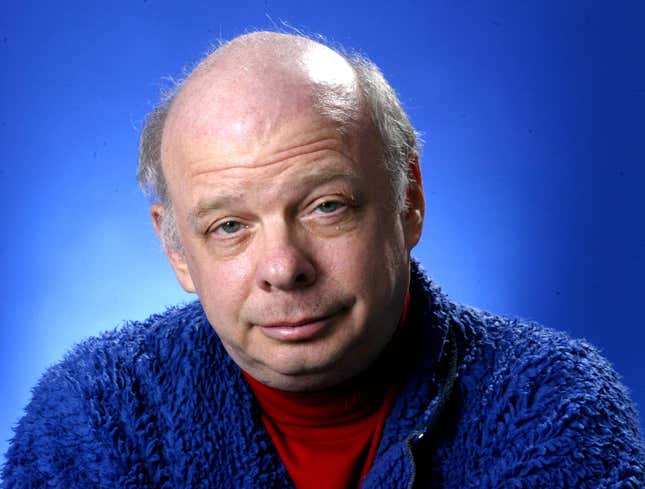 ---
MoviePass Attempts To Increase Profitability By No Longer Mailing Out Free $500 A Month To Subscribers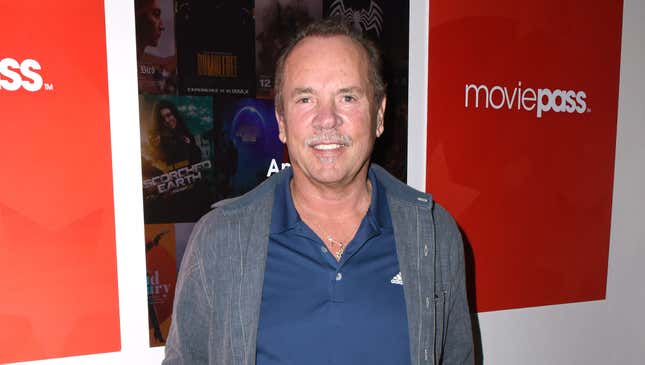 NEW YORK—Admitting that this week's devastating quarterly earnings report necessitated tough decisions on the part of the company, MoviePass CEO Mitch Lowe announced plans Thursday to increase profitability by no longer mailing out $500 checks to subscribers every month.
Read more.
---
New Stardew Valley Expansion Allows Player To Shoot Self In Barn After Family Farm Bankrupted By Corporate Agribusiness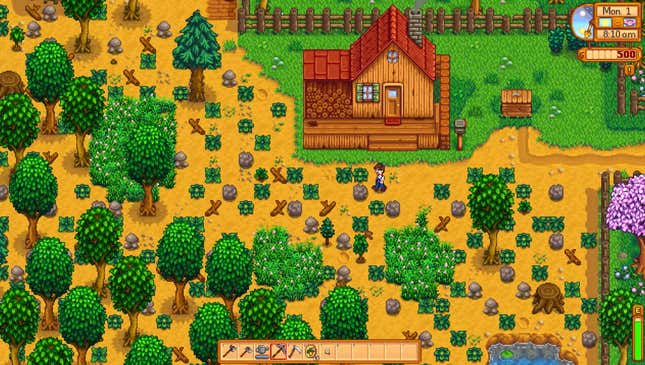 LONDON—While adding multiple new gameplay options and challenging story paths to their retro farming RPG Stardew Valley, developer Chucklefish Limited revealed Friday that an upcoming game expansion would allow players to shoot themselves in the barn after losing their farm to corporate agribusiness.
Read more.
---
Christian Pornographer Refuses To Film Sex Tape For Gay Couple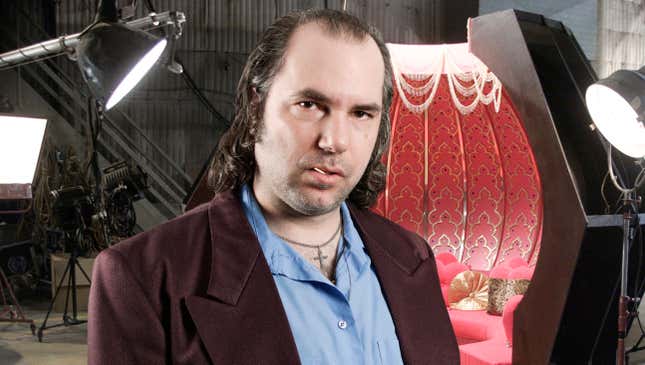 ATLANTA—Saying it would violate his deeply held religious beliefs, area pornographer Chet Kirkendall, a 57-year-old Christian who frequently films explicit amateur videos for his clients, confirmed Friday he had denied service to a gay male couple that wished to hire him to direct their sex tape.
Read more.
---
Meghan McCain Forced To Live Out Socialist Nightmare Of Empathy For Sick Person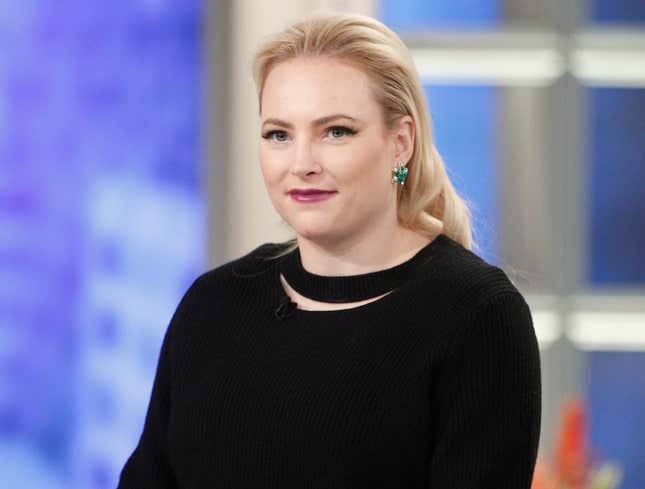 ---
Baseball Statisticians Unveil New Analytics Model Measuring Precise Amount Of Joy They Suck From The Game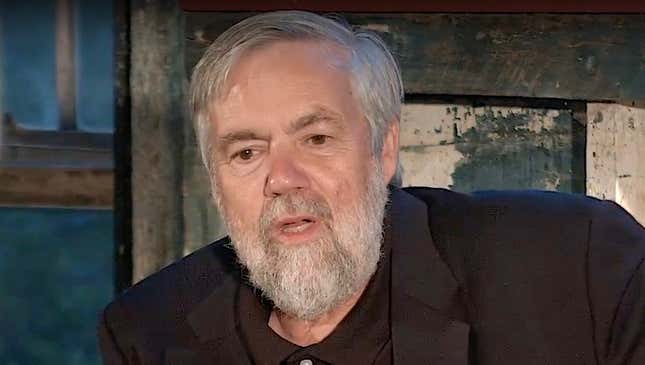 PHOENIX—Saying the breakthrough would change baseball statistics forever, the Society Of American Baseball Research unveiled a new analytics model Friday that measures the precise amount of joy their work sucks from the game.
Read more.

---
Satan Refuses To Accept Any More Catholic Priests In Hell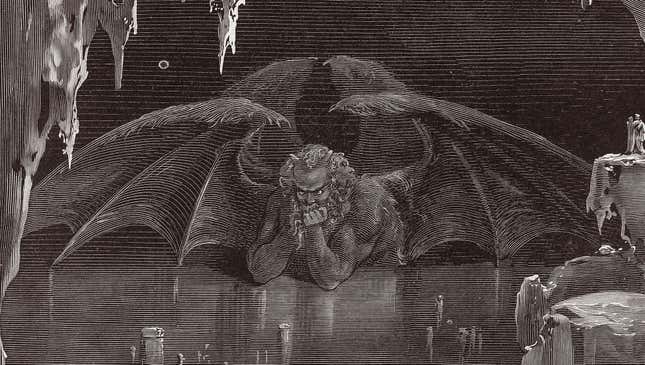 NINTH CIRCLE, HELL—Stressing that the situation in the underworld was quickly spiraling out of control, Satan, the Great Tempter and Father of Lies, announced Wednesday that he would not allow any more Catholic priests to enter hell.
Read more.
---


David Lynch Finally Releases Colorized Edition Of 'Eraserhead'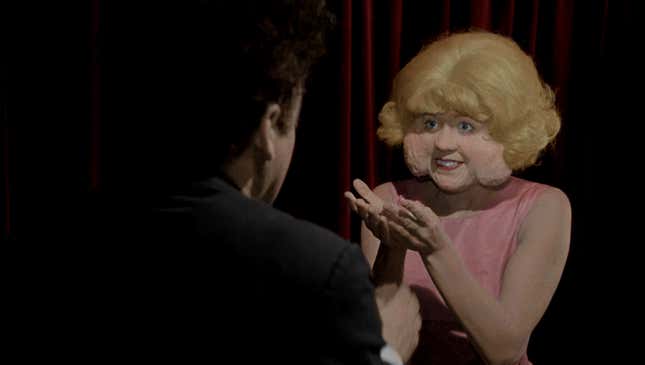 LOS ANGELES—Emphasizing that the bright hues and striking tones would finally bring his vision to life, filmmaker David Lynch announced Wednesday that he had released a colorized edition of his seminal work, Eraserhead.
Read more.
---
Video Game Character Stares Impotently At Forbidden Realm Beyond Impassable Waist-High Bush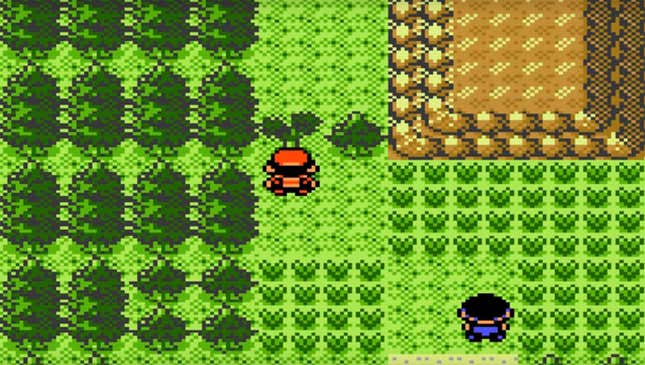 JOHTO—Cruelly tantalized by the dream of life in the green and plentiful land just beyond his reach, video game character Ethan spent countless processor cycles Tuesday staring impotently at the forbidden realm stretching out beyond the line of impassable waist-high bushes at his feet.
Read more.
---
Woman's Children Officially Old Enough To Pony Up For Good Birthday Gift This Year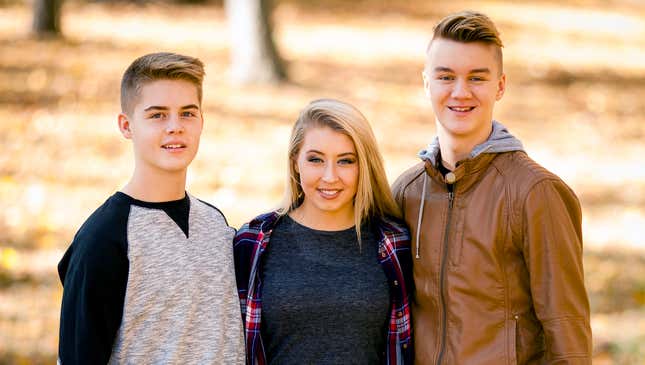 PHILADELPHIA—Emphasizing that "a lousy homemade coupon for free hugs dashed off at the last minute won't cut it any longer," mother of three Andrea Wolner told reporters Friday that her children were now officially old enough to pony up for a meaningful birthday gift.
Read more.
---
High School Drama Teacher Already Has Pretty Good Idea Who He'll Pick For Fall Girlfriend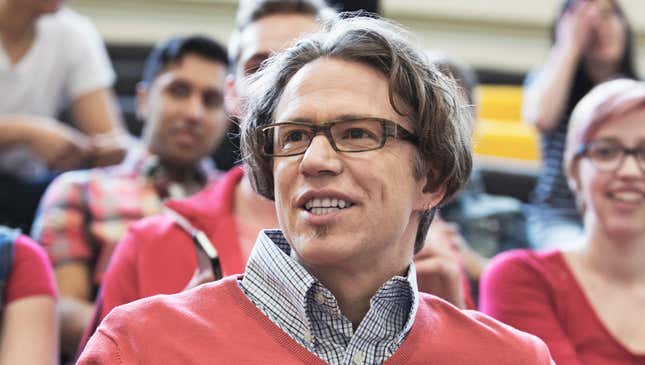 DUBUQUE, IA—Noting his decades of teaching experience and keen eye for talent, East Dubuque High School drama teacher David Vargo already has a pretty good idea who he'll pick to be this fall's girlfriend.
Read more.
---
Fucking Idiot Has Perfect GIF For That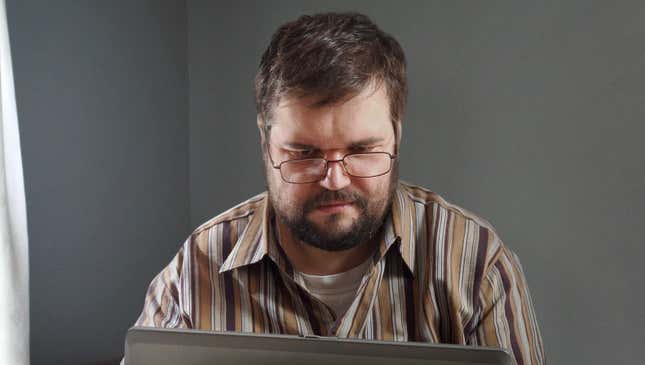 SAN JOSE, CA—Reveling at the opportunity to respond to an online post with the quintessential short, silent video loop, local fucking idiot Greg Knott told reporters Thursday that he has the perfect GIF for that.
Read more.
---
GOP Officials: Kavanaugh Shouldn't Be Held Accountable For Something He Did As White Teenager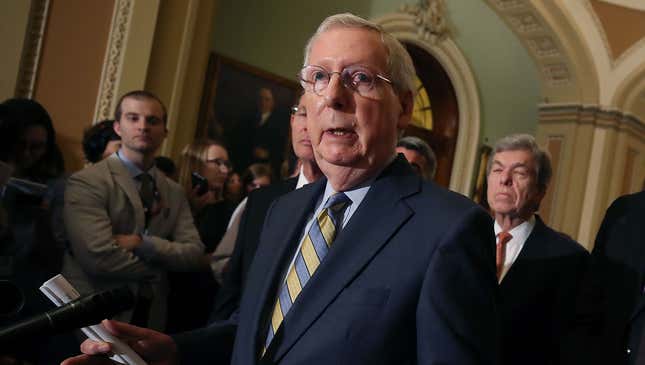 WASHINGTON—Vehemently defending the Supreme Court nominee against recent allegations of sexual assault, GOP officials declared Wednesday that Brett Kavanaugh shouldn't be held accountable for something he did as a white teenager.
Read more.
---
Eiffel Tower Finally Completed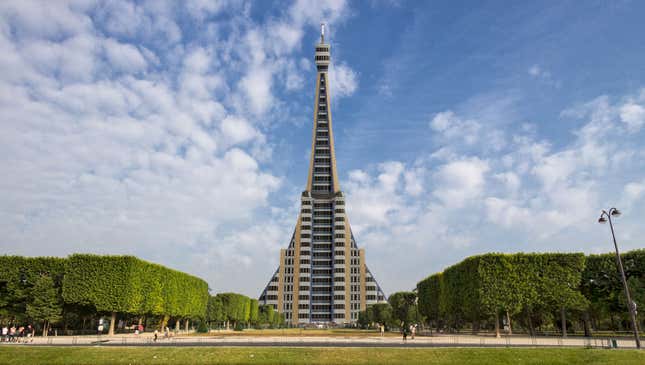 PARIS—Expressing immense pride that the nearly 130-year-long construction project had come to an end, French architects held a press conference Friday to announce that the Eiffel Tower had finally been completed.
Read more.
---
Returning Jesus Christ Downed By U.S. Missile Defense 30,000 Feet Before Making Landfall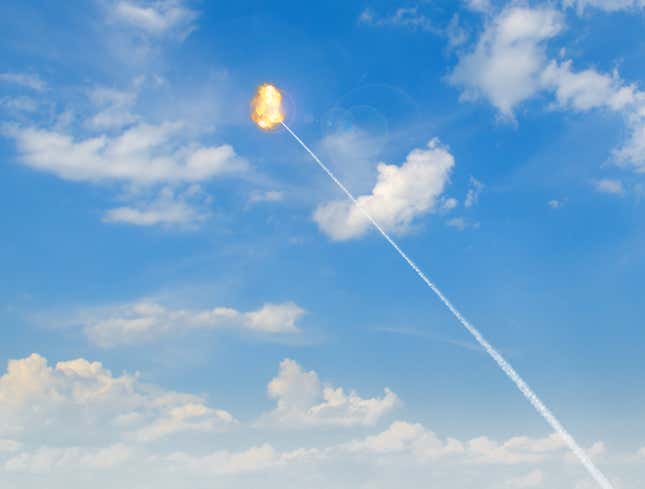 ---
Nation Baffled By Childless Woman Who Doesn't Even Have High-Powered Career

'What Is She Even Doing?' Asks Rest Of Country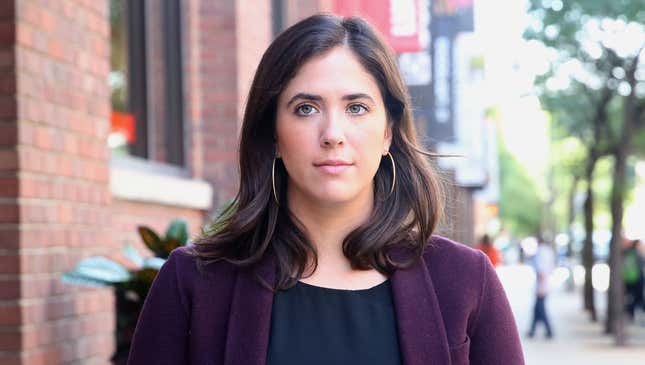 AKRON, OH—Unsure what to make of the mid-level salesperson who is both unmarried and not pregnant, Americans were reportedly baffled Monday by Andrea McGovern, a childless 32-year-old woman who doesn't even have a high-powered career.
Read more.
---
Defiant Dallas Police Officer Claims Anyone Could Have Mistaken Black Man's Apartment For Gun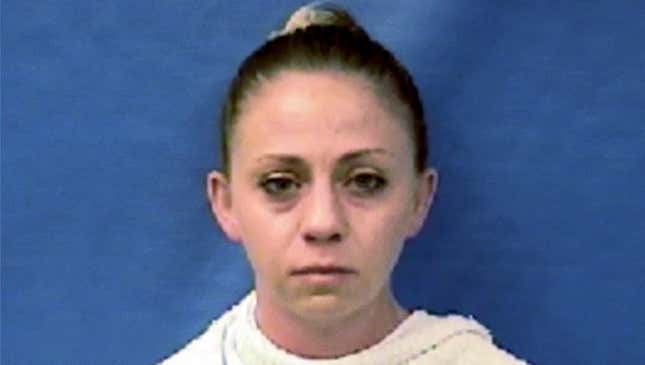 DALLAS—Insisting that every law enforcement official in America would have done the exact same thing if put in her situation, Dallas officer Amber Guyger claimed Monday that anyone could have mistaken a black man's apartment for a dangerous firearm.
Read more.
---


Video Game Blacksmith Struggling To Compete With Random Chests Full Of Free Armor All Over Kingdom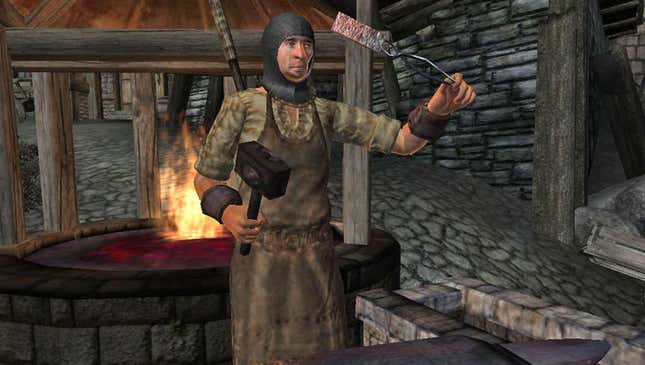 DRAGON'S KEEP—Admitting that the troves of valuable items scattered everywhere made it difficult for him to put food on the table, video game blacksmith Torg Nailbender was reportedly struggling Monday to compete with all the random chests full of free armor all over the kingdom.
Read more.
---
Thom Yorke Admits Vast Majority Of Musical Output Fueled By Constant Fear Of Being One-Upped By Coldplay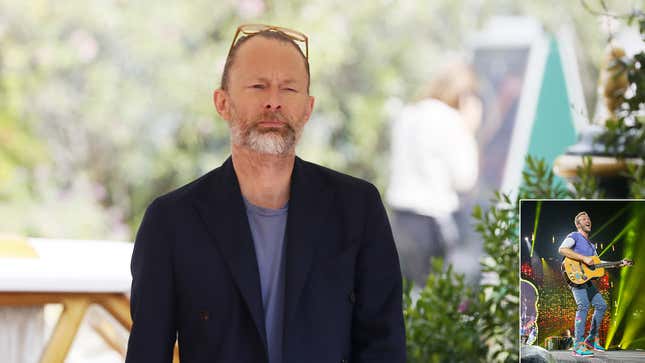 OXFORD, ENGLAND—In an uncharacteristically frank and revelatory discussion of his inspirations and creative process, Radiohead frontman and solo artist Thom Yorke admitted Thursday that the vast majority of music he makes is fueled solely by the constant fear of being one-upped by British rock band Coldplay.
Read more.
---
Simple Joy Of Childhood Stolen From Toddler Who Was Just Told He Can't Touch Own Genitals At Dinner Table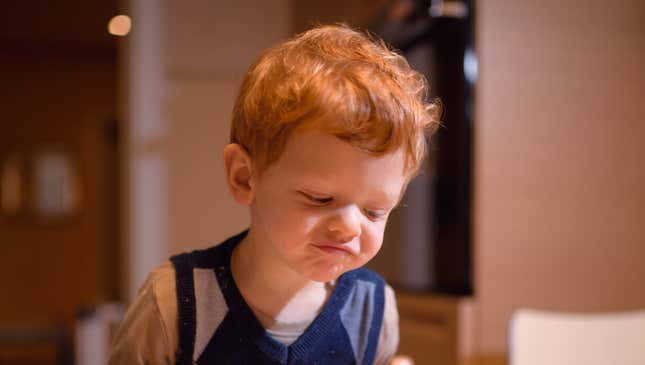 WASHINGTON—Springing into action the moment their SCOTUS wristwatch transponders signaled the alert, all nine members of the U.S. Supreme Court reportedly gathered in their top-secret subterranean chambers Friday to receive their latest directive from the giant holographic head of former Chief Justice John Marshall.
Read more.
---
Mortified Tampax CEO Bursts Into Tears And Runs Out Of Boardroom After Tampon Falls Out Of Briefcase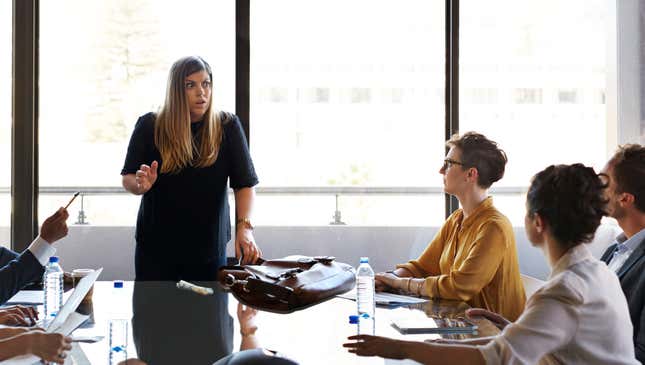 CINCINNATI—Her face turning a deep shade of red as she realized that everyone around the conference table had seen it, Tampax CEO Daphne Simmons reportedly burst into tears and ran out of the boardroom Friday after a tampon fell out of her briefcase.
Read more.
---
Kinky Girlfriend Wants To Try Sexual Pleasure Tonight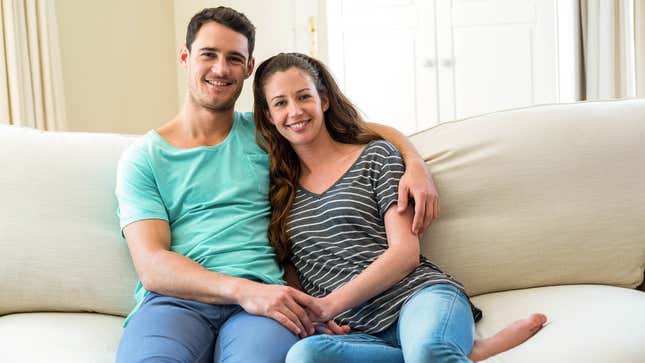 TULSA, OK—Saying that the admission represented a momentous new step in their relationship, advertising salesman Vince Fergus, 26, confirmed Wednesday that his "kinky" girlfriend had expressed interest in experiencing sexual pleasure later tonight.
Read more.
---
Elizabeth Warren Disappointed After DNA Test Shows Zero Trace Of Presidential Material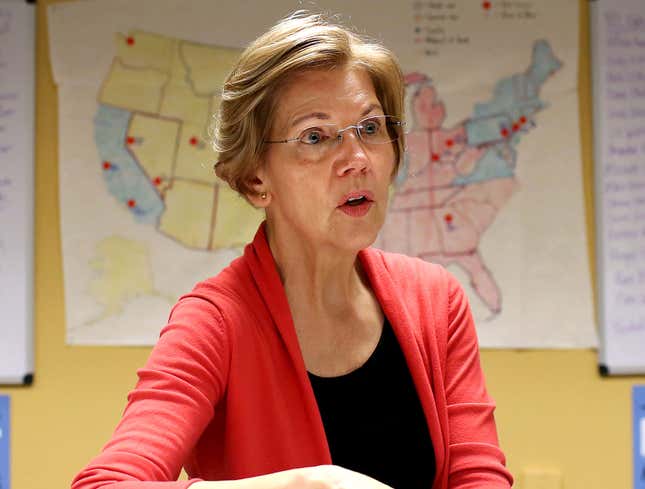 ---
Skip Bayless Rips Shannon Sharpe's Heart From Body During Debate On Cowboys O-Line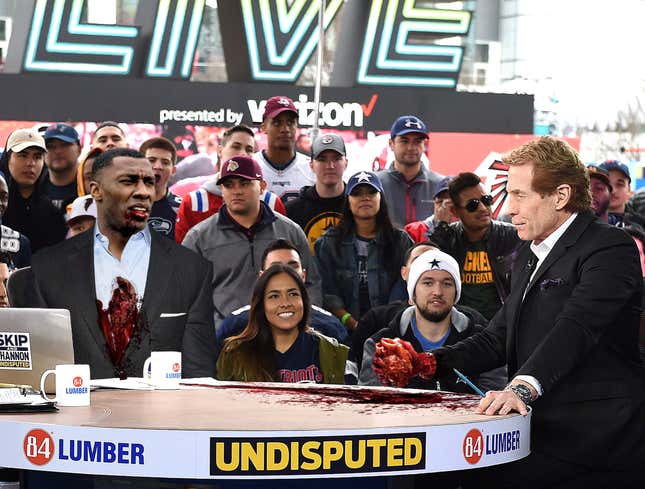 ---
Report: Students Who Take Latin Have Better Chance Of Summoning Demon Later In Life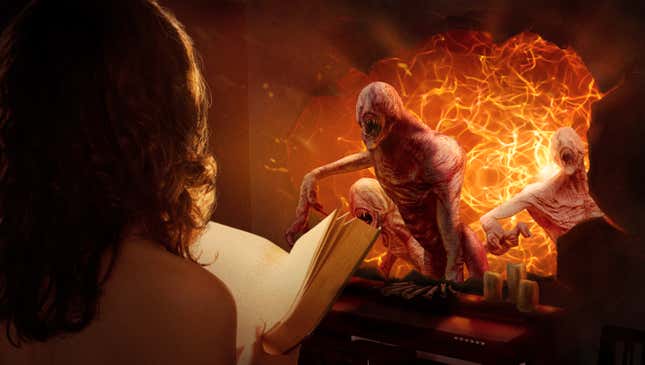 CHICAGO—Saying the classical language was a practical choice for anyone interested in awakening the dead, a new report released Thursday by the University of Chicago found that students who take Latin have a better chance of summoning a demon later in life.
Read more.
---
Nation Urged To Be Extra Sensitive To Men Reliving Trauma Of Not Getting Something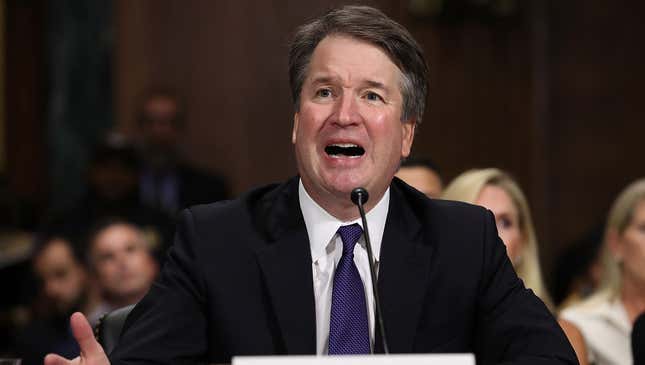 WASHINGTON—Admonishing everyone who knows, works with, or is related to a man to consider the feelings of men for whom the Kavanaugh hearing may have dredged up painful denial-related memories, experts urged the U.S. populace Monday to be extra sensitive to those men who are currently being forced to relive the trauma of wanting a thing but not automatically getting that thing.
Read more.
---
Fox News Now Just Airing Continuous Blood-Red Screen With Disembodied Voice Chanting 'They're Coming To Kill You'

---
Saudis Admit Journalist Khashoggi Died During Botched Assassination Attempt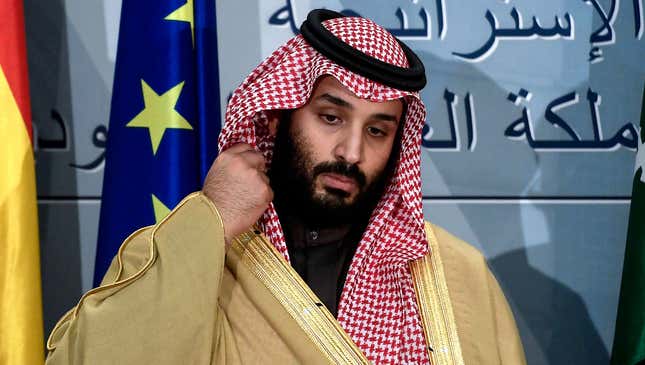 RIYADH, SAUDI ARABIA—In a press conference ahead of a meeting with U.S. secretary of state Mike Pompeo, Saudi Crown Prince Mohammad bin Salman admitted Tuesday that journalist Jamal Khashoggi died during a botched assassination attempt.
Read more.
---


Wealthy Americans Assure Populace That Heavily Armed Floating City Being Built Above Nation Has Nothing To Do With Anything

'Don't Worry About It,' Say Rich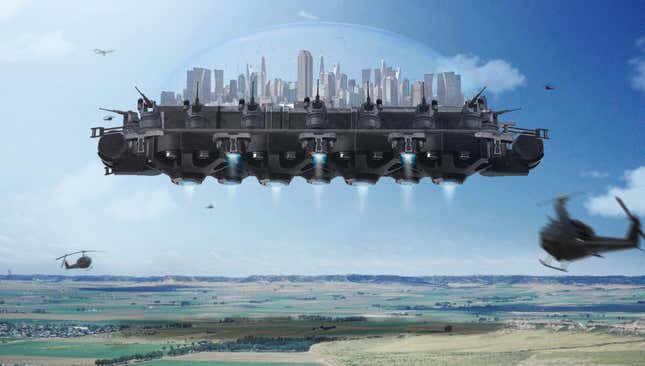 HASTINGS, NE—Saying it was definitely not a situation to get worked up about, the nation's wealthiest residents assured the rest of the American public Friday that the heavily armed city being built in the sky high above the central United States had nothing to do with anything and could just be ignored.
Read more.
---
Conservative Floridian Enjoys Living Under Sharia Law More Than He Thought He Would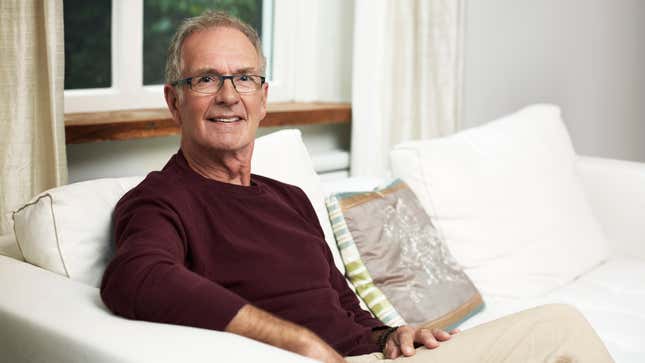 MACCLENNY, FL—Calling its clearly laid out regulations "surprisingly refreshing," conservative Floridian man Ernest Moyer told reporters Friday he enjoys living under Sharia Law much more than he thought he would.
Read more.
---
NASA Catches Glimpse Of Hard-Charging Curiosity Rover Just Before InSight's Communications Go Dark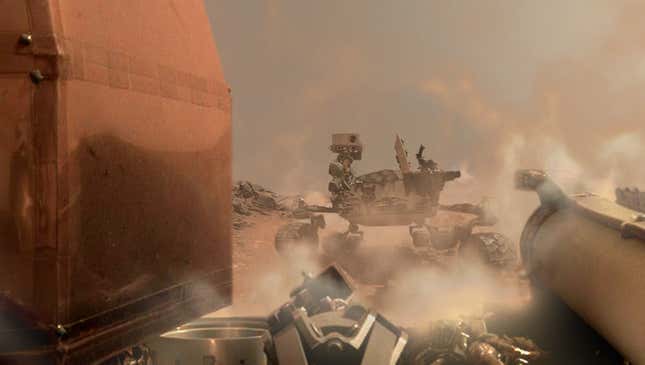 PASADENA, CA—According to panicking officials at NASA's Jet Propulsion Laboratory, the new InSight lander successfully touched down on the Red Planet Monday, transmitted a few seconds of footage showing the Mars Curiosity rover charging hard in its direction, and then went completely dark.
Read more.
---
Mother Feels A Little Validated After Daughter Who Stayed Out Late Gets Murdered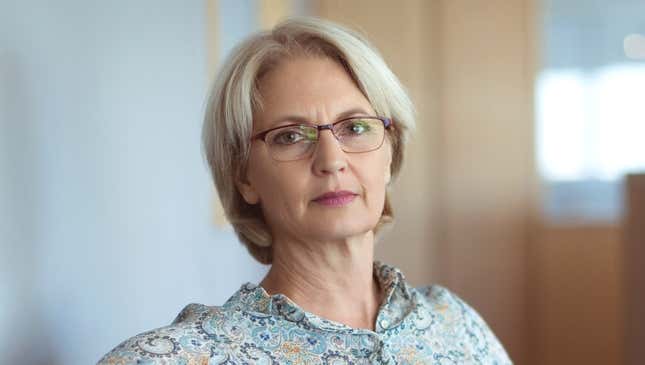 AVONDALE, OH—Confessing that her grief was somewhat moderated by seeing events play out exactly as she had warned, local mother Deborah Klein said Thursday she felt somewhat vindicated upon learning that her teenage daughter Rachel, after staying out later than parental rules allowed, had been murdered.
Read more.
---
Sessions: 'I Am Proud To Have Served White America'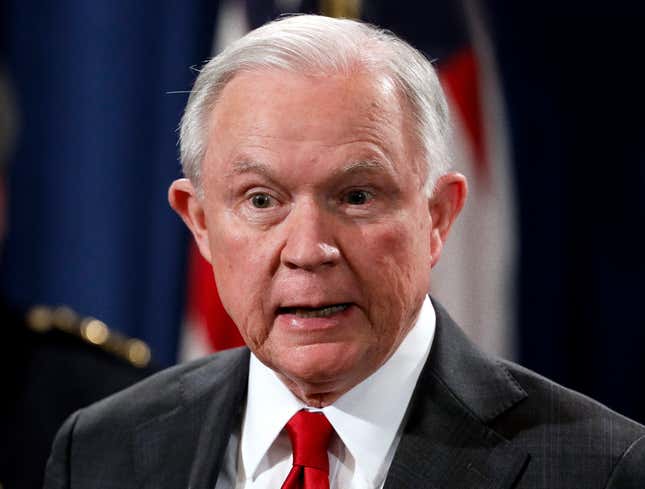 ---
Hillary Launches Campaign To Raise $100 Million Or Else She'll Run For President
CHAPPAQUA, NY—In a press conference announcing her plans for the 2020 election, Hillary Clinton told reporters she is launching a campaign Tuesday that will raise $100 million by the end of the year or else she will run for president.
Read more.
---
Holocaust Survivors Recall Exact Day Holocaust Started Right Out Of The Blue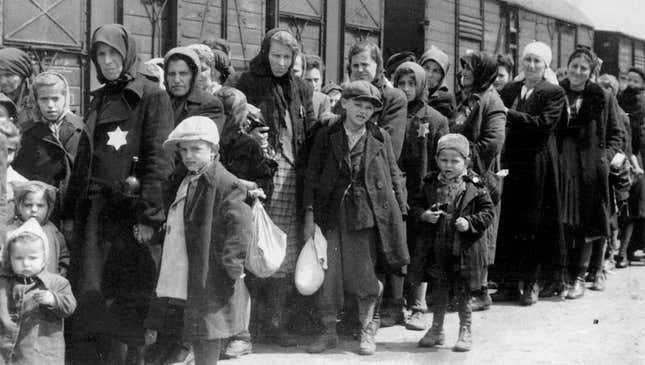 NEW YORK—Remembering the mixture of fear and surprise they felt during the dark time in their past, a group of Holocaust survivors recalled the exact day that the Holocaust started right out of the blue, sources confirmed Tuesday.
Read more.
---
Sarah Huckabee Sanders Denies Doctoring Footage Showing Jim Acosta In Clown Makeup Blowing Up Gotham Hospital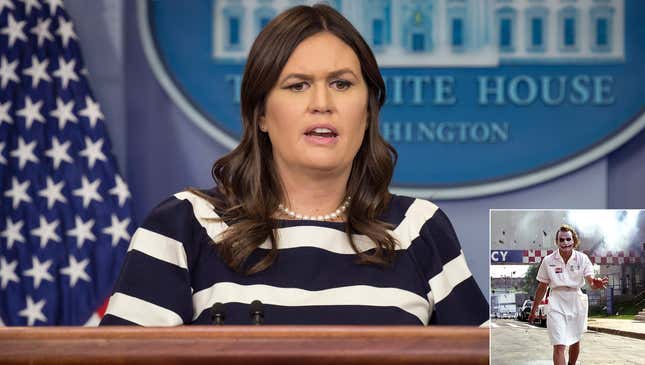 WASHINGTON—Responding to criticism that she had engaged in misleading behavior, White House press secretary Sarah Huckabee Sanders issued a flat denial Thursday that she had shared doctored footage portraying CNN reporter Jim Acosta in clown makeup blowing up Gotham Hospital.
Read more.
---
Melania Releases Statement Calling For Removal Of First Lady From White Houses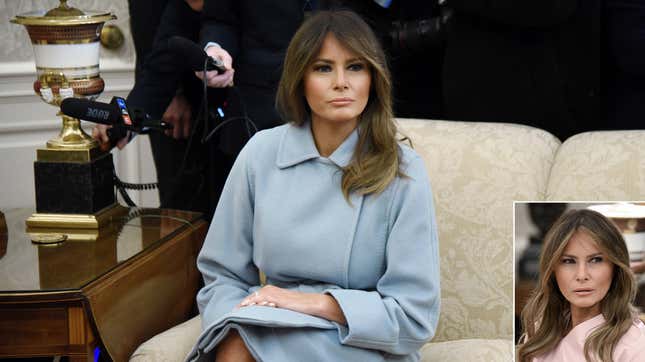 WASHINGTON—Stressing that the situation had become untenable in recent days, aides working for Melania Trump released a statement Wednesday calling for the immediate removal of the first lady from the White House.
Read more.
---
Man Hates Having To Wear Condoms All Day Every Day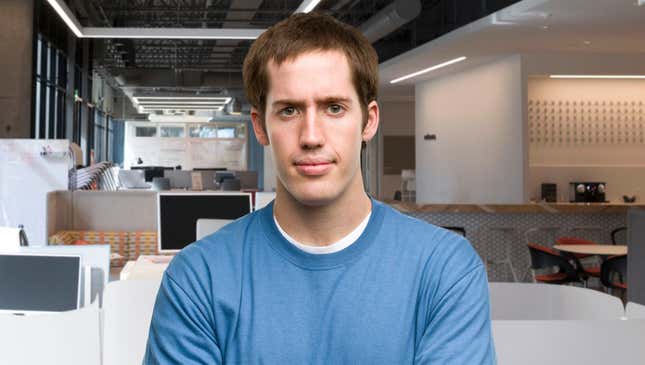 FORT COLLINS, CO—Decrying the contraceptive device as an uncomfortable inconvenience, local man Michael Franklin revealed Thursday that he hates having to wear condoms all day every day.
Read more.