I'd like to take a minute here to address the elephant in the room. I'm sure it's the foremost thing on everyone's mind, so let me just come right out and acknowledge it. You've assuredly noticed that I'm wearing a certain hat—a cap, actually—that you'd normally associate with the playing of baseball. I can imagine how confusing this must be for you, since, as you've also probably noticed, there isn't a baseball in sight. You're probably asking yourself what on earth could be going on.
Allow me to explain.
First of all, don't worry: You haven't been magically thrust into the middle of a pro baseball game! Though you'd be forgiven for thinking such a thing, since I'm wearing pretty much the same cap that a player would wear in a major league ballpark. As you can plainly see, though, there are no bases, no mound, and certainly no cheering crowds here. It would be quite ridiculous to play a nine-inning baseball game in the middle of this office environment, and I don't intend to do any such thing—even though I'm wearing a cap that would seem to say otherwise.
I know, I know, this whole thing is hard to wrap your brain around. From the neck down, I'm just a normal man dressed in a clean, pressed dress shirt, while from the brow up, I have the attire of a professional baseball player.
You might then assume I'm on my way to play a professional baseball game, or perhaps returning from one in which I have played. While that would seem logical based on how my head is presently adorned, it is, in fact, incorrect. I am just about to depart for my lunch break—a far cry from engaging in our national pastime.
It's true that when I was a kid, I briefly fantasized about playing professionally. But I did not get drafted by any Major League Baseball team, nor did I play in the minor leagues. As you probably know, I went to Drexel and became a corporate tax attorney, the same job I still have today. So why am I wearing this professional-looking cap, and how did I come to possess it?
G/O Media may get a commission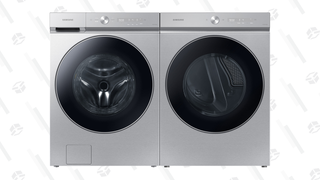 Get $500 back in credit
Last Chance: Samsung Bespoke AI Washer and Dryer Preorder
It would be natural to conclude that I stole it off a professional baseball player's head, but that is not the case. I obtained it through entirely legal means from a licensed vendor. Then I—a non-baseball player, mind you—simply placed it on my head, making the understandably confusing decision to wear an article of baseball paraphernalia while not engaging in that sport.
I know, I know, this whole thing is hard to wrap your brain around. From the neck down, I'm just a normal man dressed in a clean, pressed dress shirt, while from the brow up, I have the attire of a professional baseball player. Those two things may seem utterly incongruous, but I can assure you, I'm still the same Dan Biederman who writes the monthly newsletter and drives a Hyundai Santa Fe, not a millionaire professional athlete.
Don't let the baseball cap fool you.
Hopefully I have assuaged some of your initial bafflement as to why I'm wearing a hat ordinarily designated for baseball players, but I recognize that this might not be the case. Indeed, you may only have more questions after taking note of the fact that it's a Philadelphia Phillies ball cap, but we are currently in New York. A vexing situation, I'm well aware, but one with a reasonable explanation, I assure you. You see, I grew up in Philadelphia, and, though I eventually moved here for business reasons, I've maintained a level of allegiance to the Phillies all these years. The hat, in a way, is meant to convey my status as a fanatic, or "fan," of baseball generally and this team specifically.
But what about the fact that it isn't even baseball season? Well, I happen to like the way this cap looks and feels, and also wish to signal to others my aforementioned allegiance even though there aren't any Phillies games scheduled for several weeks. As I said, I'm not actually a professional baseball player, so I don't have to follow the official schedule. Make sense?
It also does a pretty good job of shielding my eyes from the sun, so there is some overlap there with how the pros use it.
I hope this clears things up somewhat. I really didn't intend to cause any confusion or dismay when I put my baseball cap on this morning, but I'm glad we've had a chance to get it all figured out. It's going to take a lot more time, however, to explain why I'm currently wearing harlequin pants and curly-toed slippers.