You The Man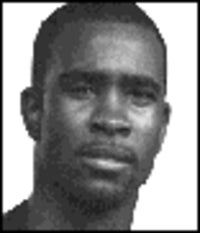 You the man, know what I'm sayin'? You the man! You it, baby. Ain't nobody else. Nobody.
Yo, how you do it, man? Man, you operate. It's like, shit, you crazy smooth. You all that, and then some. Ain't no doubt.
You the man all the time, 24-7! You the man when you walk it, and you the man when you talk it. You the man when you play it, and you the man when you say it.
Yo, Lorenzo, listen up and listen real good. You know what? I'll tell you what: You the man. That's right—you it.
Know what I'm sayin'?
Let me break it down for you just one time. You got that fine-ass lady, don't you? That shorty is one fine-ass ride. And those clothes you wear. Damn! You be like Mr. Armani Gucci Versace or somethin' in those threads.
You be shakin' it, breakin' it and quakin' it… and that's no fakin it. And I ain't even up to your moves on the court yet. You like Shaq and Penny and Michael all rolled into one out there. Slam dunkin' with a quickness!
Ain't no two ways about it, and ain't nobody doubt it. My man!
---
No, You The Man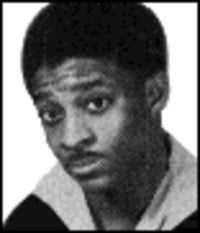 What? You crazy. Me? The man? Please. Everybody in town know who the man is—you the man! I ain't the man. No way. You got it all. And I mean all. Shit, I ain't got half what you got.
Yo, check this out—you smooth, man. Ain't nobody smoother than my boy Tyrell. You make the smooth look like they ain't smooth at all. Now, that's smooth.
So tell me this: How can I be the man when you the man? 'Cause, you see, there can be only one man, and I ain't it.
The other day, some folks came up to me, and they was all up in my face and shit, tellin' me that I be the man. When they said that, I was like, "What? You buggin! I ain't the man! No way, no day. My boy Tyrell, he the man."
After I tell 'em that, then they was all like, "Tyrell? That crazy homeboy from down 115th Street way? You right, Lorenzo—Tyrell is the man!"
But still, y'all better keep your hands off my lady, or else you gonna be the man with two black eyes, motherfucker! Shit, man, I was just playin' with you. You know I think you the man.