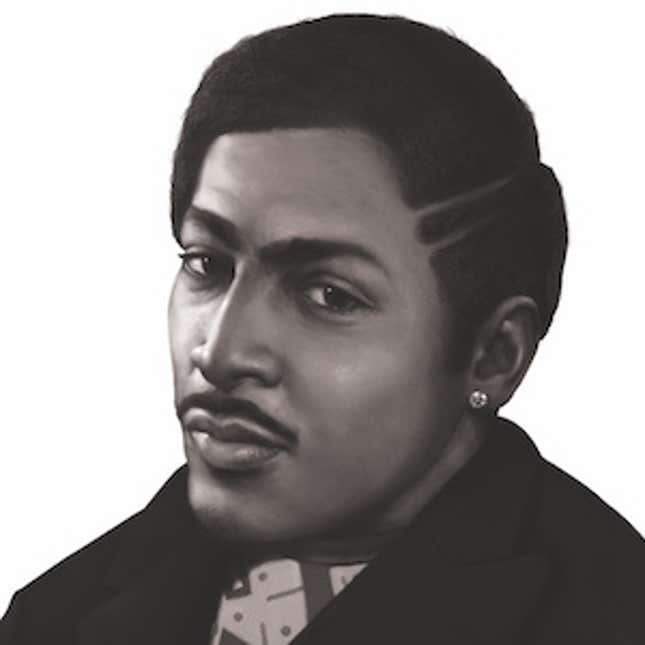 Erase all doubt from your mind, for tonight, you will know love. Let me tell you how I am going to lay it down.

This Week's Most Viral News: September 29, 2023
This afternoon, while you are on lunch break, I will have a handpicked team of florists cover your desk at work with a mixture of sensuous-smelling rose petals. They will also leave a note reading, "Girl, you are most fine. I will pick you up at 8." This will show you and your coworkers that Smoove is the man for you, as well as give you a glimpse into the personal attention I will lavish on you later that evening.
I will also instruct the delivery person to wait and clean the flowers off your desk when you are done looking at them, so that you can continue with your work day.
At precisely 8 o'clock, I will arrive in a pearl-white car to pick you up and transport us to dinner at the city's finest European restaurant. I will tell the driver to take the most romantic, scenic route possible to the restaurant. On the way, I will have a sterling-silver thermos filled with hot chocolate from the Swiss chocolate region. If it is too hot for you, I will blow on it until it is the correct temperature.
When you have finished the cocoa, I will take the empty cup away from you and pack up the thermos. I will then nuzzle your neck and whisper complimentary remarks into your ear, including, "You are more beautiful than a thousand lakes," "You are extremely special to me," and "Your bone structure belongs in a museum." This will make you wet.
Damn, girl. I want to get freaky with you right now on my desk. I want to ride you like a bronco.
When we arrive at the expensive European restaurant, the owner will greet me warmly and comment positively on your attire. He will then personally lead us to a private table I have specially selected for our evening together. As we browse the menu, I will inform you that if multiple appetizers are your wish, I can make that wish come true.
When the appetizers arrive, I will feed them to you with my hands, which I will have hand-washed with special anti-bacterial soap to ensure their cleanliness. You will then eat an entree of your choice and a dessert. While we eat these various foods, we will discuss your fineness and also your hopes and dreams for the future. This will make you feel closer to me and, as a result, make you want to sex me wild.
After the meal, we will forgo transportation and walk the five blocks back to my apartment, because the night will be so fragrant and beautiful. I will hold your hand and stroke your wrist lightly with my thumb. As we approach my apartment, I will pull you close, and it will feel right. It will feel like we are two interlocking pieces of a sexy panther jigsaw puzzle.
If the moon is full, I will point it out to you.
When we reach my penthouse, I will remove your shoes and kiss you passionately for five to ten minutes. Just when you think you are going crazy with desire, I will lead you to my large, circular bathtub. There, I will strip you down and place your naked body gently into the perfectly warm water. Then, I will wash you with a towel of my choosing. Make no mistake, it will be the perfect towel for your beautiful body, fitting your every luscious contour. If the scented perfumes I have placed in your bath water are not to your liking, I will drain the tub and we will start over. But they will not be incorrect, so we will not have to. I know you, girl.
After I have dried and moisturized you, I will comb your hair. If, while combing your hair, you would like me to comb either faster or harder, please say so. While I am doing this combing, you will think you will know love, but Smoove is ready to take you to the next level.
This is when Smoove will lead you to his canopy bed. Keith Sweat will be playing on my bedroom stereo, creating the perfect mood for us to freak all night. And freak all night is what we shall do. Between freakings, we will laugh and tell stories, and I will rub your neck and back. Then we will freak again. This will go on until the break of dawn.
Damn.
When you wake up, I will make you French toast. If French toast is not what you desire, I will find another nationality of toast that suits you. I will not rest until I find this perfect nationality of toast, even if I have to swim all the way to Austria for it. After I find and make the toast, and you eat it, we will freak once more.
This is how the evening will go. This is how you will know love.
Smoove out.
Smoove B resides in the city of Cincinnati, OH, in a 10th-floor penthouse. He is a regular guest contributor at the Cincinnati Learning Annex, where he teaches the popular six-week course, "The Fundamentals Of Relationship Communication." From 1998–2001, he wrote, produced, and starred in a semi-regular cable-access cooking show that focused on breakfast.