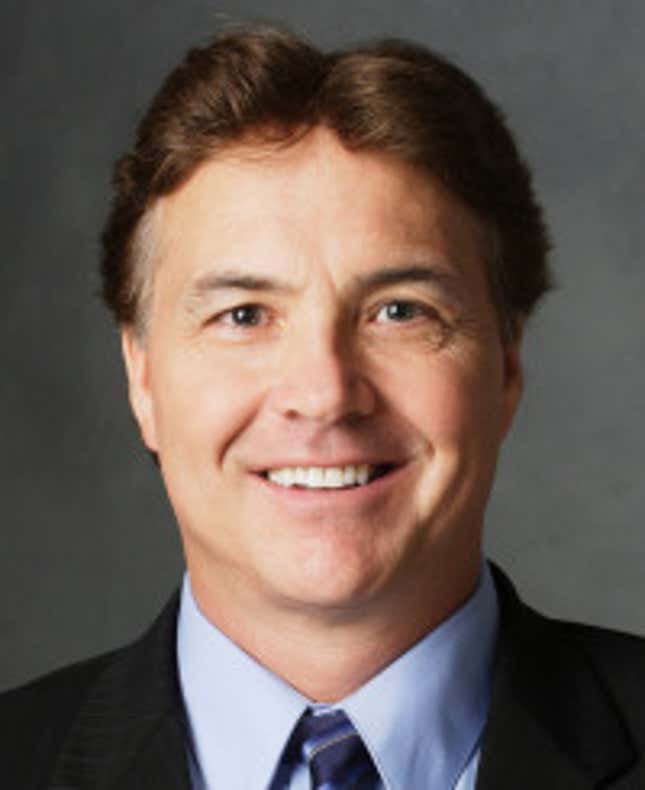 Your honor, at this time I'd like to make a humble request of the court. This is, I grant, rather unusual. Some may even find it silly. But this trial has gone on for two and a half weeks now; we've consumed public resources and the time of these generous and patient jurors. I'm not protesting this process—it is, after all, part of a noble system through which we apply the rule of law to arrive at wise and fair judgments. Still, I need to know something. Your honor, please tell me, to the best of your knowledge and judicial experience, how am I doing so far?
CDC Issues Dire Warning That Nick Cannon Is Feeling Horny
I mean, am I doing all right? I've been trying really hard, prosecuting this case as best I can, and I'd just like to know whether all that effort shows. You're an excellent judge, and your support and encouragement would mean a lot to me, especially in a case as significant as this one. So I ask you, your honor, but I also ask the jury, the witnesses, the victim's family, and all members of the media: Any suggestions here? Or am I doing fine?
You see, ladies and gentlemen of the court, we've been gathered here for an important reason: to decide the guilt or innocence of the man who sits before us. We must assess whether he is guilty of the crime of murder, and if we so find, whether he should lose his life for it. So I say, since we're already here and already assessing, can we get kind of a two-birds-one-stone deal? Let's talk about the case too, of course, but can't we also discuss how I'm doing? It could be sort of a breather from all the murder talk. For example, when I objected last week to the defense's characterization of the victim as promiscuous…did anyone like that? I still have no idea.
My opening remarks weren't boring, were they? I really hope they weren't boring. That would suck. Tell me if they were, honestly.
I will say, if it pleases the court, that I feel like I've done a pretty good job overall of cross-examining witnesses. The first couple were a little shaky, granted, but the last few I thought were pretty good. However, if anyone objects, please, feel free to do so. I'd love the constructive criticism. And, your honor, if it's all right with you, I'd like to approach the bench later on to get some pointers on presenting evidence. Should only take a few minutes. Would that be all right? I figure you're the best person to ask.
At this time, I would like to call to the witness stand anyone who has some solid, honest feedback on the job I'm doing. Anyone at all who has an opinion. Positive, negative, that's all fine, but please keep it constructive. It would mean a lot not only to me, but also to the community I'm working to protect by proving this man's guilt beyond a reasonable doubt.
That is my job, right? That's what a prosecutor does? I'm pretty sure it is, but I just I thought I should double-check.
Also, how do I look? I know this line of questioning may seem somewhat irrelevant, your honor, but I would argue it is quite apropos to the discussion at hand, given that a lawyer's appearance is an important part of how he or she presents a case. How's my suit? Does it look like the kind of suit a really good lawyer would wear, or does it look cheap? Because I actually thought really long and hard about what to wear this morning. I'm not insecure, per se, but I'll admit I do care how I come across to all of you here. Even you, sir, the bailiff. I've been thinking this whole trial, "Does that guy think I'm doing a good job?"
Which brings me to my next point. Maybe from now on, for the rest of trial, if I do something right, you guys can give me a little signal to let me know I'm doing well—a thumbs up, maybe? Or, like, a big smile? Also, if I'm doing a bad job, maybe just shake your heads. Your honor, if you in particular could adhere to this system, that would really be a big help. I just respect you so damn much, and I would really love some real-time feedback from you, as well as from my peers representing the defendant.
Oh, and by the way, I would like to address a point directly to the defense: You guys are awesome. And I'm not just saying that so you'll say I'm awesome back. Seriously, you guys rock. Don't think I'm not taking notes here. Terrific stuff.
Lastly, I want this jury to consider something. When the closing arguments conclude, and you retire to that jury room to deliberate, you must ask yourselves: Did I come off as friendly and accessible, or as more of an oily kiss-ass type? Did I strike the proper tone of confidence, or oversell it to the point of arrogance? Did my brisk, efficient manner suggest a lawyer who respects your time, or was it more reminiscent of an ambulance-chaser looking to win quickly and move on to the next payday? Ladies and gentlemen of the jury, do you, for lack of a better phrase, like me?
And most importantly of all, did I fully and convincingly build the case that on Feb. 4 of last year, Julius Falkenberg knowingly and willfully murdered Harriet Spengler? And if I did not do this, how can I do better? Like, for next time?
I'd like to close with something Justice Oliver Wendell Holmes Jr. once said. However, I don't know any good quotes from Oliver Wendell Holmes. Does anyone else here know a good one? It would be a huge help, not just to the case I am presenting, but to me as well. Unless people feel like closing with a quote from Oliver Wendell Holmes is sort of a trite idea. You know what? Forget the quote.
Thank you very much, ladies and gentlemen of the court. I trust your judgment, and await any sort of verdict on me and how I'm doing. Just let me know.
Okay, can we do a recess now? I'm pretty tired.