Virgo | Aug. 23 to Sept. 22
Tragedy and misfortune will strike those closest to you this week when your careful and thorough homicide plans go horribly right.
---
Aries | March 21 to April 19
You'll find yourself surrounded by several pallets of gypsum having the time of their lives after mistakenly climbing aboard a Carnivale Cargo Ship this week.
Taurus | April 20 to May 20
While you've always been a little embarrassed of your day-of-the-week panties, it's really your repulsive day-of-the-month panties you should be ashamed of.
Gemini | May 21 to June 20
Crime-scene investigators standing over your mangled and mutilated corpse next week will be shocked by the sheer number of grammatical errors carved into your forehead.
Cancer | June 21 to July 22
While Jackie Robinson should be venerated for how he forever changed the game of baseball, the stars aren't so sure about praising Willie Tyler and his dummy Lester for breaking ventriloquism's color barrier.
Leo | July 23 to Aug. 22
Deceiving your very eyes this week, an optical illusion will at first glance appear interesting to you.
G/O Media may get a commission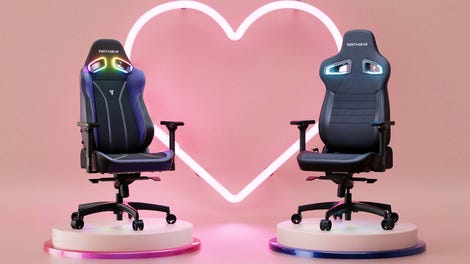 Up to $150 off
Vertagear Gaming Chairs
Libra | Sept. 23 to Oct. 22
You used think it was your rapier wit and raffish charm that made you attractive to the opposite sex, but as it turns out it's just your orifices.
Scorpio | Oct. 23 to Nov. 21
Remember: They may take your job, your house, and even your family away from you, but they can't ever take the grief and utter despair you'll feel when it happens.
Sagittarius | Nov. 22 to Dec. 21
Just moments after surviving your fifth heart attack, an erroneous leap in logic will lead you to the belief that absolutely nothing can stop you now.
Capricorn | Dec. 22 to Jan. 19
Relying on ethnic stereotypes to form opinions of strangers you've never before met in your life makes you just as ignorant and lazy as most Mexicans.
Aquarius | Jan. 20 to Feb. 18
A harrowing brush with death will, in an unexpected turn, leave you with a much deeper appreciation for death this week.
Pisces | Feb. 19 to March 20
Things will turn awkward this week when you accuse an entire village of Native American women of leading you on with mixed smoked signals.