Pisces | Feb. 19 to March 20
Cancer researchers will appeal to you desperately for another donation this week, claiming that they are now only $1,345 away from finding a cure.
---
Aries | March 21 to April 19
Years after losing friends and family members to the obsession, you will finally admit that your life-long goal of becoming the Pythagoras of isosceles triangles is not worth the trouble.
Taurus | April 20 to May 20
There are times when you wonder how a promising backyard-wrestling star wound up driving an Army transport truck in Iraq, but you usually remember pretty quickly.
Gemini | May 21 to June 20
Not hitting your shots and a weak zone defense aren't just why your team is losing in the playoffs, it's why the Centralized Space Command will surrender to the Uranus Allied Forces this Thursday.
Cancer | June 21 to July 22
It's true that secret agents have crossed international borders with microfilm hidden in their colons, but you should've known better than to try it with three liters of duty-free scotch.
Leo | July 23 to Aug. 22
You've often wondered who's responsible for all this fucked-up shit, but that will change Thursday, when you're hired to assist the Director of All This Fucked-Up Shit.
G/O Media may get a commission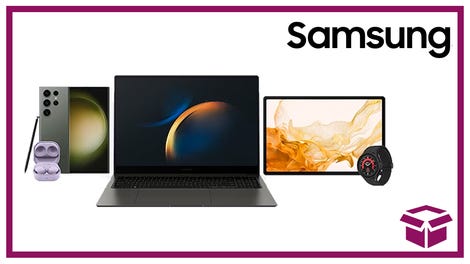 24 hour deals
Discover Samsung - Daily Deal
Virgo | Aug. 23 to Sept. 22
You'll finally break the endlessly mounting tension at work when you cause the rollback of that aggravating "days without an accident" sign.
Libra | Sept. 23 to Oct. 22
You've always stressed the importance of manners, but you don't think they need to prevent anyone from killing as many people as possible.
Scorpio | Oct. 23 to Nov. 21
Your local EMTs have a hard, gritty, often tragic life, broken up only by their hilarious weekly calls to your combination distillery and chimp farm.
Sagittarius | Nov. 22 to Dec. 21
You'll find it hard to live a normal life for the next couple months, during which it will suddenly and inexplicably become fashionable to jump motorcycles over you.
Capricorn | Dec. 22 to Jan. 19
The fifth coming of Jesus Christ this week will reveal that you haven't been paying as much attention as you'd thought.
Aquarius | Jan. 20 to Feb. 18
Although initially humorous, the apron that you purchase this week will ultimately be unable to overthrow and crush patriarchal society's confining gender roles.