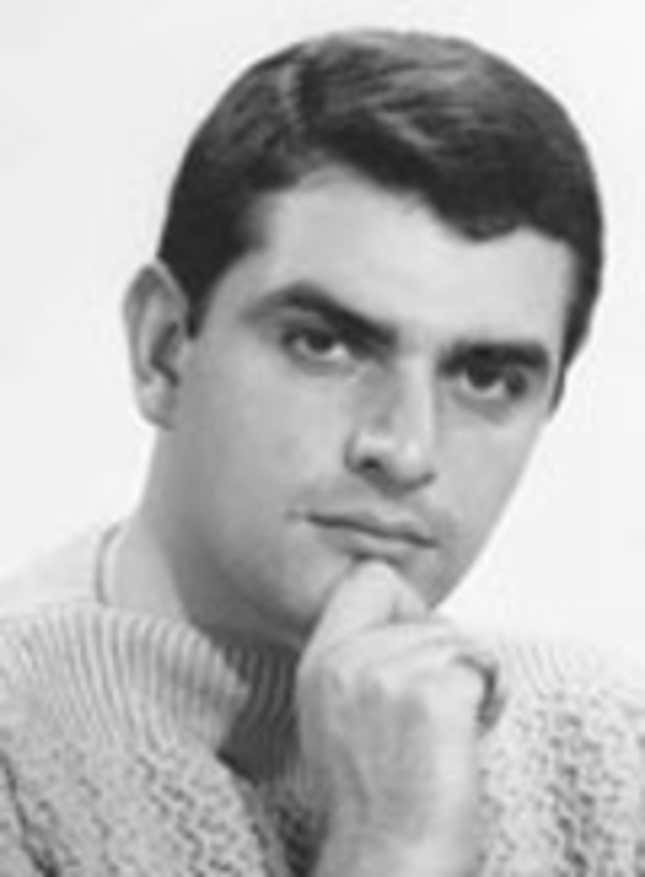 You're fired! Since Donald Trump started saying it on The Apprentices, I can't say it enough. It's this year's "Is that your final answer?" I've been saying it to everyone: my friends, my mailman, and even my mom! And now we know the apprentice is Bob, who proved that he had the goods by coordinating a golf tournament. Congratulations, Bob!
And can you believe that Barbarosa? Is she evil or what? She should quit the corporate world and become a movie villain or something. (And I'm not saying that because she's black. No angry letters, please!)
I'd like to have a reality series called The Interns, where I whittle down 12 hopefuls to find one lucky finalist who gets to open my mail and print out stuff from the Internet for me. If there are any people out there in programming who can make my dream a reality, let me know so we can get cracking on this.
I can never remember the difference between jam and jelly. All I know is, there's no substitute for either on my toast!
You're fired! Will The Passionate Christ maintain its two-month head of steam now that Easter is over? If Mel Gibson has his way, he'll be spreading the bloody word even further. Hot off the wire is the info that Mr. G wants to show the movie on one of the networks, unedited, without commercial interruption. Jesus died for our right to watch His gruesome and horrible end on network television. What could be more inspirational than that?
You're fired! In the good-things-happen-to-good-people category, J. Lo's mother won more than a million dollars at a slot machine. The First Mom of Music and Movies made the lucky pull in Atlantic City and immediately offered a prayer to Our Lady of Kentucky, who was apparently looking over the First Mom's shoulder while she gambled. I've never had any luck with slot machines. I suppose that's why I call them one-armed bandits.
I know he's our president, but did George W. Bush have to ruin television for a night? I know he had to give his State of the Union address, but why did he have to start it at 8:30? That meant America's Idol had to be postponed, as did some of my other favorite Tuesday shows. We should all support our president in a time of war, but there have to be limits. Bumping America's Idol constitutes an abuse of power.
Speaking of Idol, who do you think will take the prize this year? I pick that red-headed kid who really knows how to belt out the standards. I like his style—he reminds me of a young Perry Como!
You're fired! The Friends countdown continues! There are only a few episodes left, and people are on the edge of their seats, wondering if the Friends are going to remain friends after the season finale. Well, I don't want to spoil anything, but I heard through the Harvey grapevine that the final episode is a double wedding. You won't believe who gets hitched! This will be their most topical episode to date, drawing from today's headlines, in that Ross will be going through his third divorce—but his first marriage to a man! If anyone asks, you didn't hear it from me, folks.
Know what I miss? Using the word "man." No one says "man" anymore. Now, it's all "dude." Well, let's ditch the dude and bring back the man, man!
You're fired! Courtney Love is in trouble again. She showed her chest to David Brinkley, hit a fan with a microphone stand, and stole a copy of Us magazine from a Red Owl checkout line. If I could sit her down for a little heart-to-heart, I'd tell her to pull herself together. She should be thinking about her daughter, Coco Haley. What Ms. Love needs is a man in her life, to straighten her out and settle her down into family life again. Any takers?
I heard that if you watch The Wizard Of Oz while listening to Dark Half Of The Moon by Pink, it'll blow your mind. I don't own any Pink CDs, and my Betamax copy of Wizard Of Oz is worn clear through, so I need to invest a little capital if I'm going to try this.
You're fired! What's in the water in Hollywood these days? Whatever it is, it's bad for romance. Tom and Penelope Cruise and John and Rebecca Romaine Stamos both called it quits. I always thought those two pillars of romance would last forever. I'm sad for Tom, but he'll bounce back.

I'm more worried about John. He'll never find another woman as dazzling as Rebecca. Tom's career has plenty more shelf life, but John's expired the year before Family Matters was cancelled. Now, John will probably die a broken and loveless alcoholic, which is too bad. He could be a good guest star.
You're fired! When the flame of love dies, another blossoms. The lady from Will And Grace had a baby. No word on who the father is, but because Will is gay, we can probably rule him out. Congratulations, Will And Grace woman Debra

Messman!
I went to school with a Debra Messman, but she was big-boned and had a blotchy complexion, so I don't think it's the same one.
Well, friends, well-wishers, and Harveyheads, you have all my best muck, so I'd better get back out there to do some more raking. A heads-up: I have a little lead on George Clooney's colorful past as a delivery boy, as well as some information about a certain James Bond actor who answers the "boxers or briefs" question with "none of the above"! Until then, I'll see you in the future, on the outside!
Jackie Harvey graduated from Viterbo University with a degree in English literature in 1990. After honing his writing and copy-editing skills at The Sunshine Shopper, he became The Onion's entertainment columnist in 1994, replacing the outgoing Archie "Arch" Danielson. Currently, Harvey writes his regular column, "The Outside Scoop," as well as his blog, "Harveywood!"